Vegan chocolate ice cream: an experiment with Aquafaba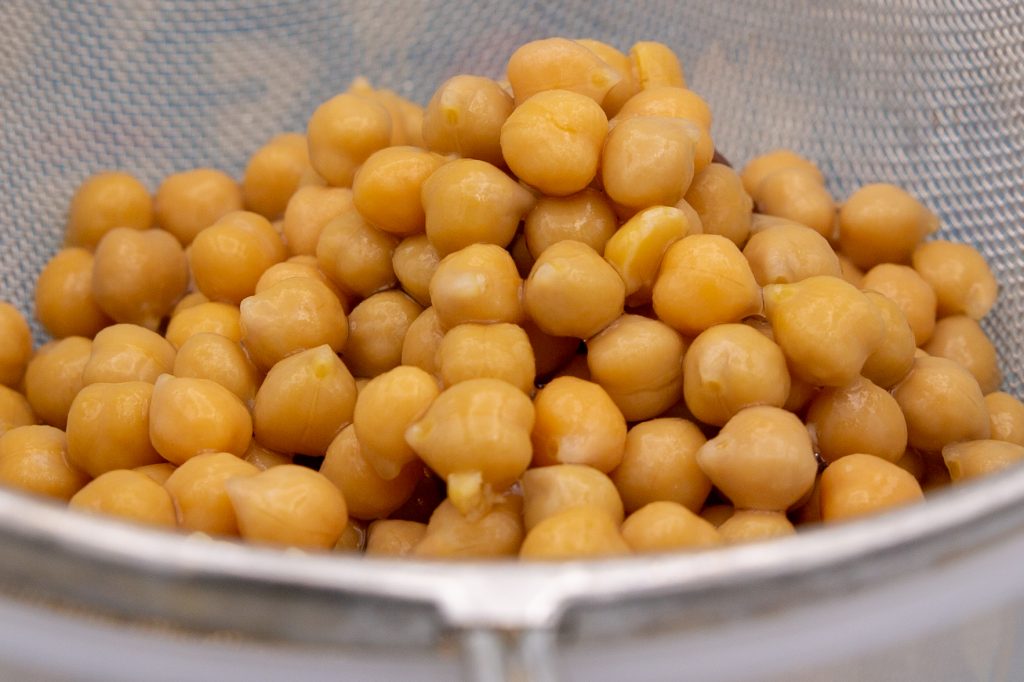 The other day, I was on a Recipe on the Internet, which Aquafaba for the production of vegan chocolate ice cream used and my curiosity was piqued. I do not live vegan, but am always open to experimentation. I do not know about you, but I had not heard or read anything about aquafaba before. Therefore, I really wanted to try this ice cream recipe.
Aquafaba is a vegan alternative for beaten egg white and as such has been used in vegan cuisine for several years. It is the Legumes cooking water. Hence the name: aqua (= water) and faba (= bean). This is my first test with aquafaba and I can confirm that the whipping and the snow is not much different from the process with chicken egg white. I'll get to the taste and consistency at the end of the post.
ingredients vegan chocolate ice cream
4 portions
120 g Chickpeas*liquid = aquafaba
(Drained water from a glass of chickpeas of about 425g)
20 g icing sugar
1 TBSP. Cocoa powder*
80 g vegan chocolate* (I used 70%ige)
1 pinch of salt
Preparation vegan chocolate ice cream
Melt the chocolate at medium heat over a bain-marie.
Strain the chickpeas and collect the water in a mixing bowl (= Aquafaba). The bowl must be clean and free of grease.
Add a pinch of salt.
Using a hand mixer, beat the Aquafaba at the highest setting until it looks and feels as stiff as beaten egg whites (approx. 5-10 minutes). Here you don't have to be afraid, as the snow only gets stiffer with time and there is no critical point to pass.
Remove the chocolate from the bain-marie and let it cool down a little during the next steps.
Add the icing sugar to the whipped aquafaba and whip again with the mixer.
Sieve the cocoa powder onto the snow and fold in. As with beaten egg whites, do not stir, but work in from bottom to top.
Add the melted and cooled chocolate and fold in until everything is well mixed. The snow is now clearly falling together.
In freezer compartment Let it freeze for about 8 hours. That's the option I chose this time.
Alternative: the ice cream machine prepare and pre-cool for a few minutes, depending on the model. Switch on the mixer and pour in the ice cream mixture (duration approx. 30 minutes). This will make the ice cream a little creamier.
In the meantime I have added a few more vegan ice cream recipes tested. Try also my vegan and reduced sugar vanilla ice cream, my Stracciatella ice cream from oat milk or Orange ice cream with soy cream.
The chocolate ice cream can also be very good with vegan caramel sauce or Peanut caramel sauce be combined.
How do I judge my self made vegan chocolate ice cream?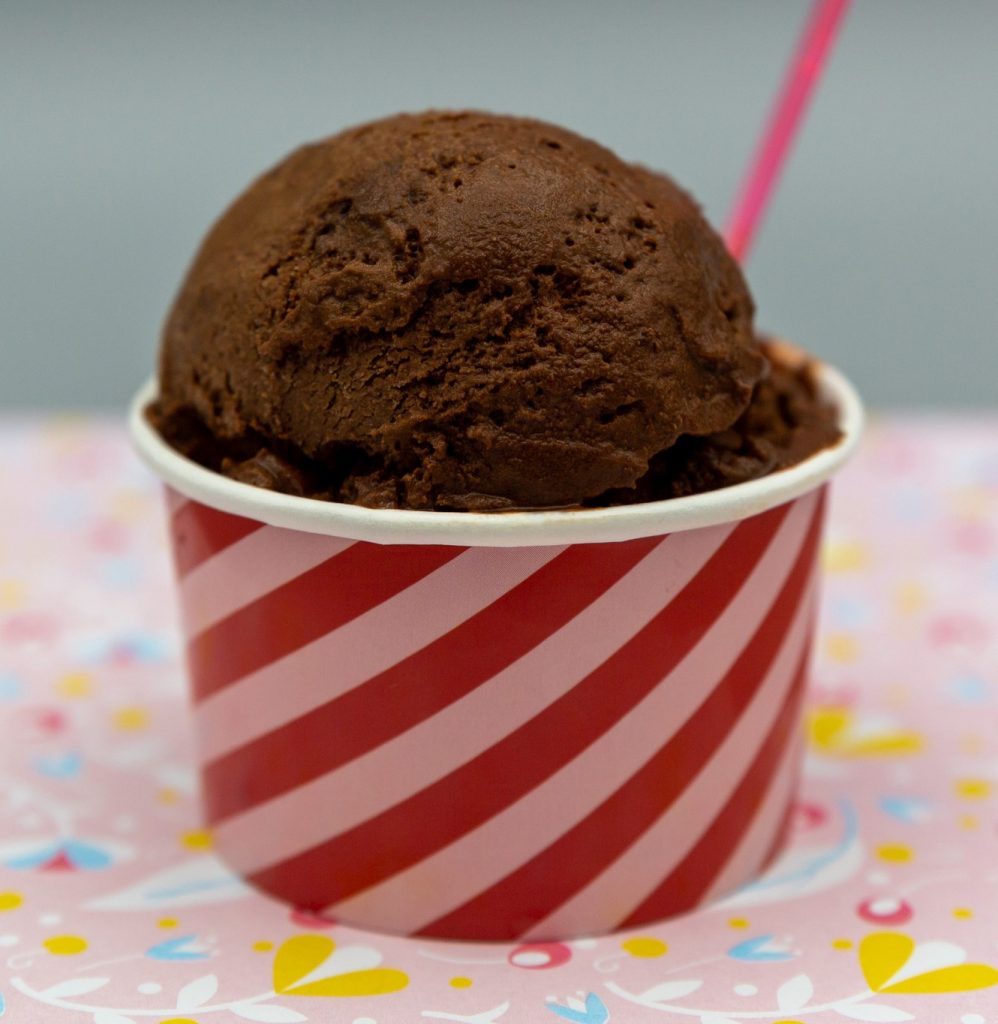 From the appearance you can not complain and it is very easy to cut out balls from the frozen mass. I write deliberately "cut out", because the Structure rather reminiscent of frozen chocolate mousse. Therefore, the consistency is also amazing loose and light. In the meantime I have the recipe also in the ice cream machine made and thus it becomes Much creamier.
The ice cream is also beautiful chocolaty and melts quickly on the tongue. However, I miss the creaminess of a classic chocolate ice cream, since the recipe naturally omits milk.
Unfortunately remains a slightly floury tasteafter it has melted in the mouth. Probably due to the strength of the chickpeas. But this may be perceived differently from person to person.
For my taste, unfortunately, this recipe is not a real alternative to Chocolate ice cream with milk. However, if someone a very loose, easily melting ice cream prefers, is exactly right with this recipe.
In any case, it's a great way to get the Use drained water from legumes wiselywhich otherwise always ends up in the drain.
A Creamier variant by adding coconut yogurt I have with my Recipe for basil ice cream from the freezer tried out.
If you've tried this recipe as well, I'd love to hear more opinions on this vegan chocolate ice cream variation.
---