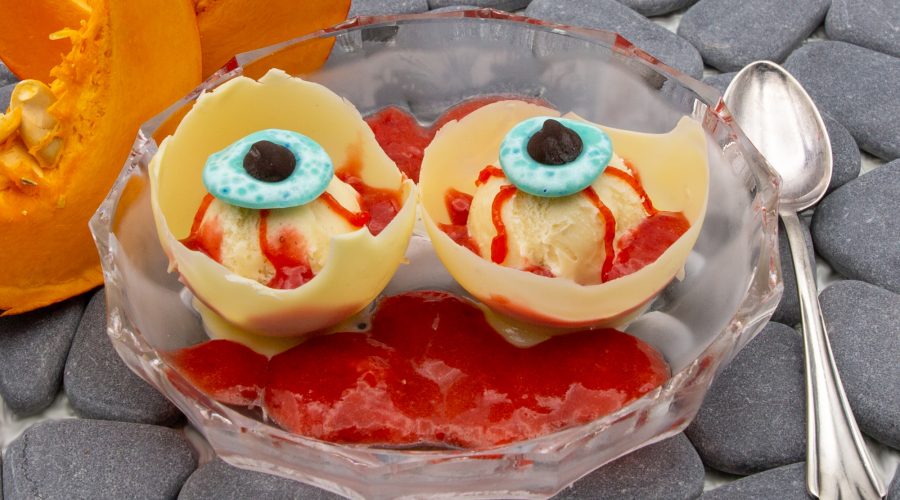 Eyeballs of vanilla ice cream and strawberry sauce are a delicious and spooky dessert for your Halloween party.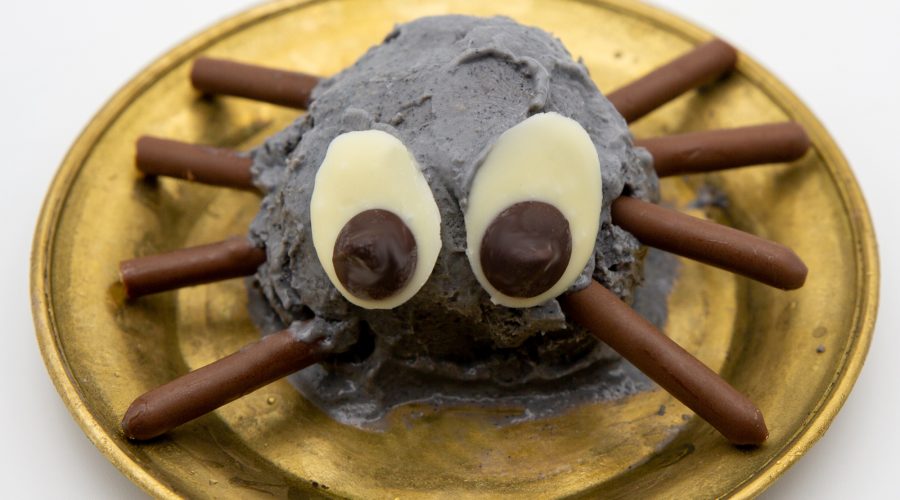 A really easy to prepare Halloween dessert made of an ice ball, mikado sticks and chocolate eyes.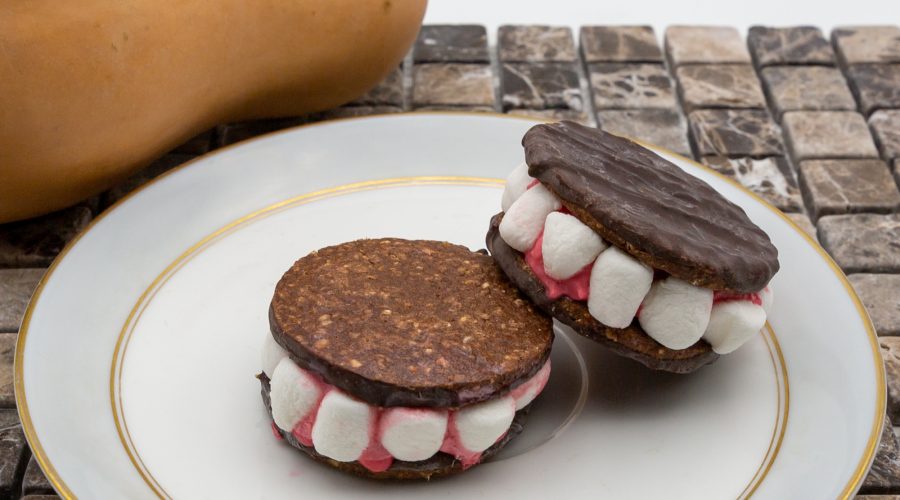 These vampire fangs as Halloween dessert are very quick and easy to make. You only need a few ingredients and you can start.