Basil ice cream: vegan and without ice cream machine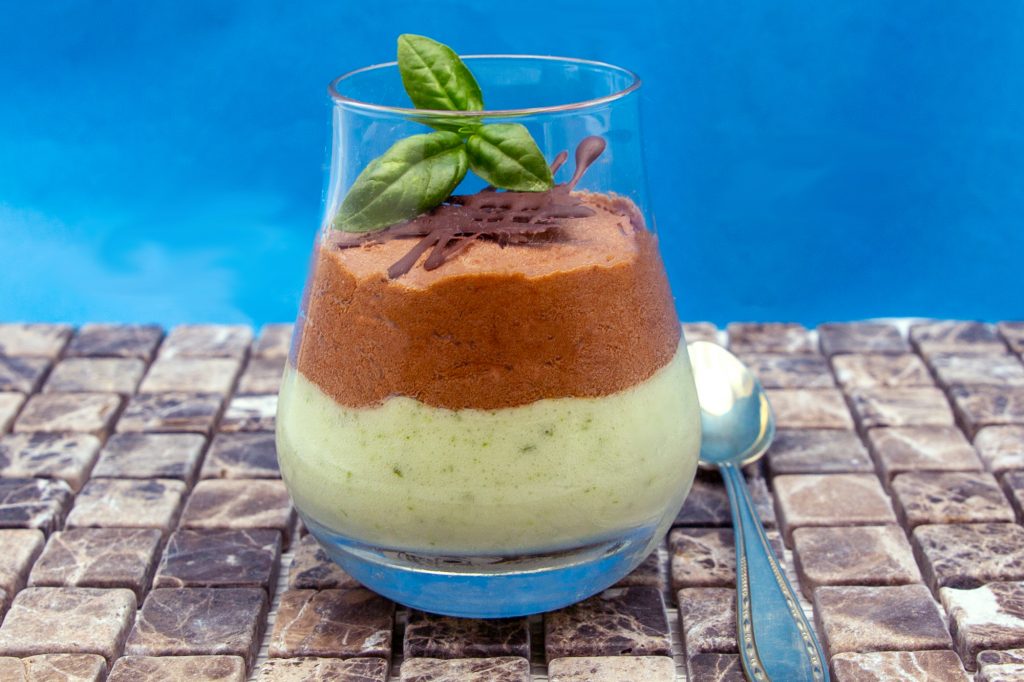 Basil ice cream belongs in Italy to Standard repertoire and in Germany you can find it more and more often. The lime juice and the spicy note of basil make it a not too sweet and refreshing ice cream.
This basil ice cream is simply served in Freezer compartment manufactured. Through Aquafaba you can freeze it without stirring and that is for a vegan ice cream is rather unusual. The structure is slightly crystalline, as can be seen from Parfaits her - only without cream and chicken egg.
In case you're wondering Aquafaba on himself: this is a vegan alternative for beaten egg white and as such is used in vegan cooking. You can even bake it.
Aquafaba is the cooking water of legumes. Hence the name: aqua (= water) and faba (= bean). The beating and the snow are not much different from the process with chicken egg white. I prefer to use the Water of chickpeas. Simply buy a tin of chickpeas and collect the water it contains.
Basil ice cream ingredients
4 portions
20 g basil (approx. 1 bunch)
250 Coconut yoghurt
2 teaspoons coconut oil
60 g sugar
4 tablespoons lime juice
For the Aquafaba:
60 g collected chickpea water
1/4 tsp lime juice
1/4 teaspoon baking powder
1 pinch of salt
Preparation
Pluck basil leaves and rinse.
Puree basil, coconut yoghurt, coconut oil, sugar and lime juice in a blender.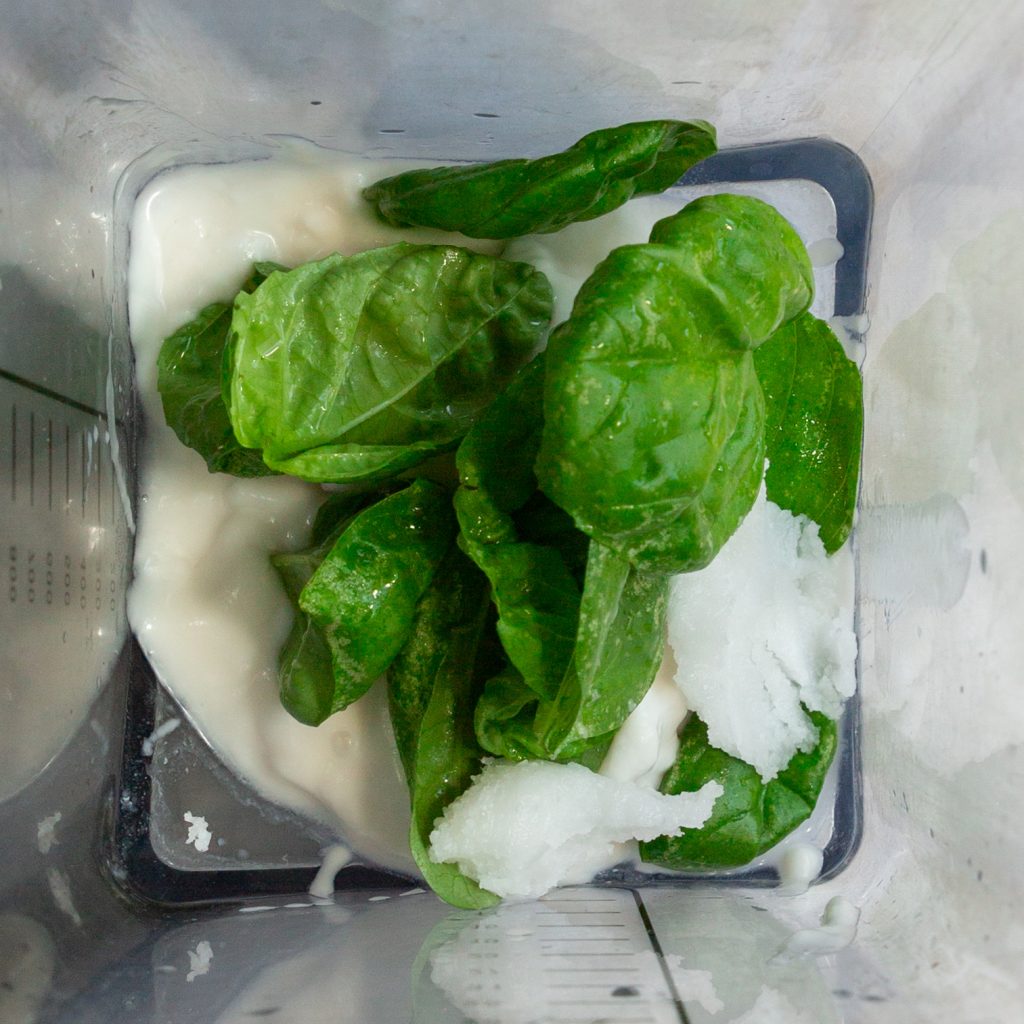 Crack the aquafaba. To do this, whisk the chickpea water with lime juice, baking powder and salt for approx. 5 minutes on the highest setting with the hand mixer until stiff. You can find more information in my article on vegan chocolate ice cream.
Fold the whipped Aquafaba into the basil yoghurt mixture. Do not stir so that the air does not escape again.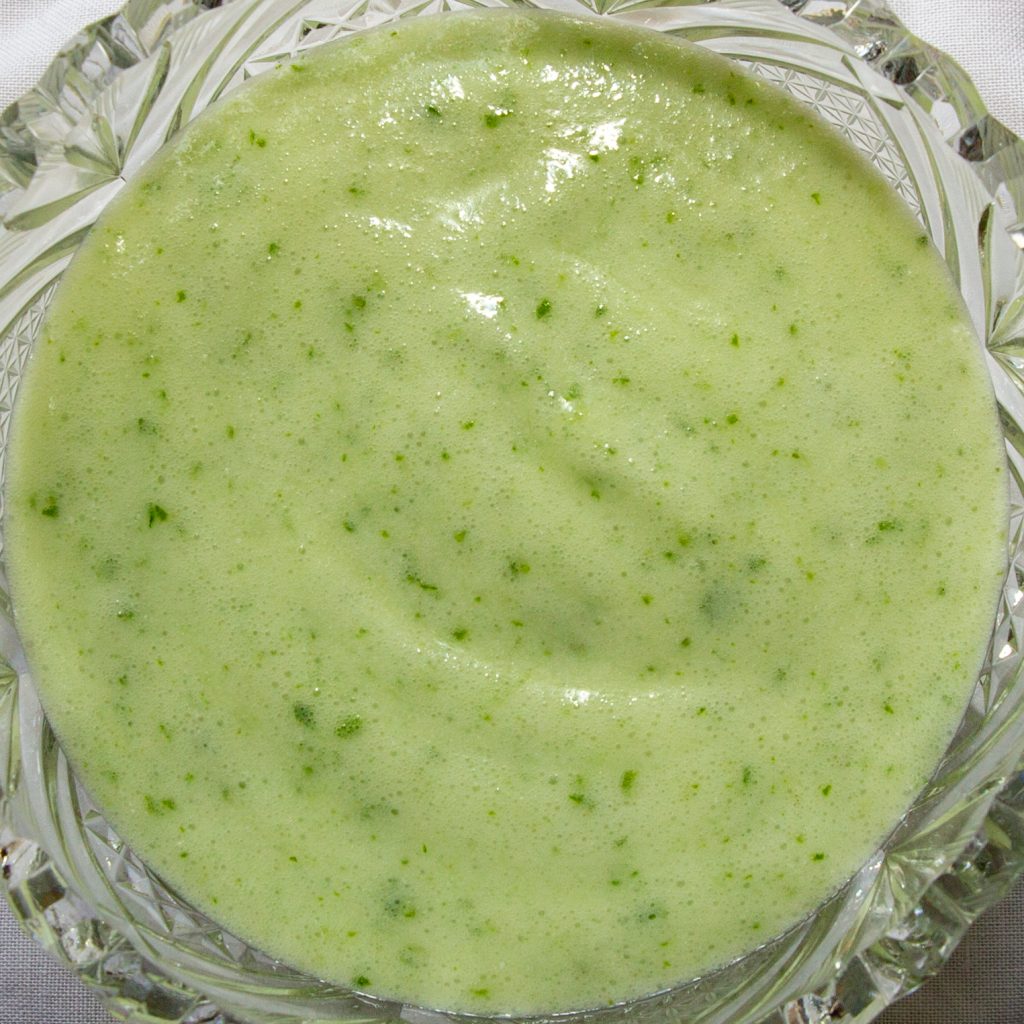 Pour the ice cream mixture into a container and in the freezer for about 4 hours (small bowls) or 6 hours (large bowl).
Tips for making basil ice cream
The not yet opened Aquafaba by the way, you can also freeze well. So whenever you use legumes for cooking, just freeze the water you collect and you'll always have a supply.
You can also make the basil parfait very nice with other types of ice cream in a dessert bowl combine. For example, I've done it with a vegan chocolate ice cream layered. The two types of ice cream can easily be prepared in parallel and you can make more whipped aquafaba at once.
The basil ice cream can be very well combined with red fruits combine. Especially strawberries or raspberries. A great variation is also to warm the strawberries or raspberries in a pan and add Balsamic vinegar to extinguish.