Stracciatella ice cream: vegan from oat milk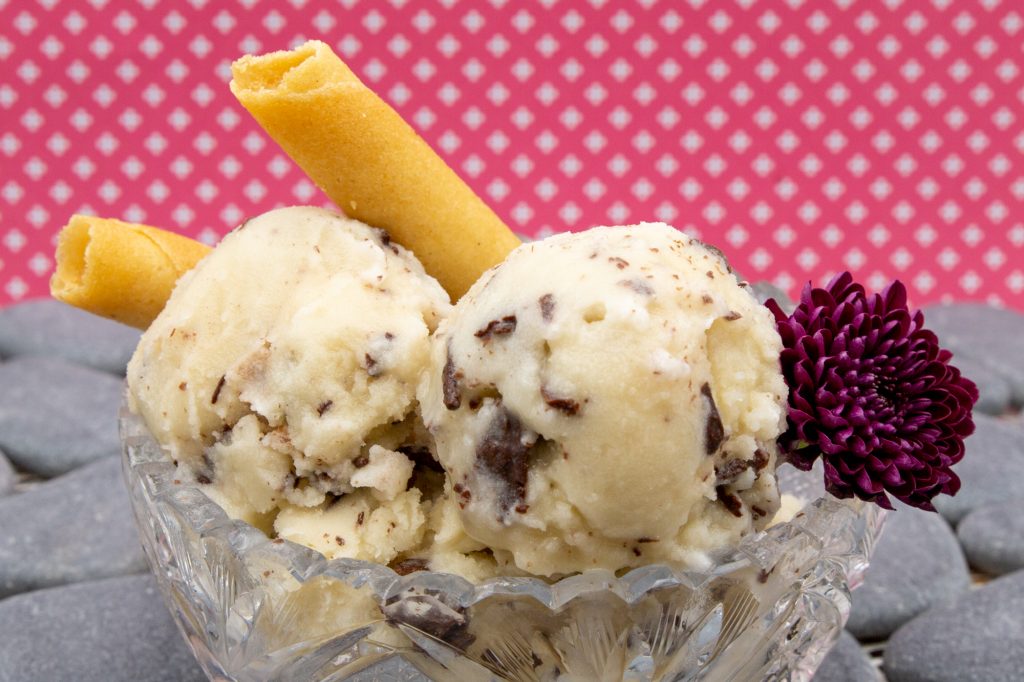 Stracciatella ice cream is one of the most popular and well-known types of ice cream. This recipe is a Further development of my classic Stracciatella ice cream recipe only in a vegan variation.
So, should you be vegan food prescribed by a doctor or on a Lactose intolerance suffer and you Not tasting soy milkthis is a good alternative for you. In terms of taste, it is quite close to the original and has only a subtle coconut taste.
Stracciatella ice cream is classically a milk ice cream interspersed with pieces of chocolate. "Stracciare" is Italian and means "rip" or "tear."
Ingredients Stracciatella ice cream vegan
4 portions
400 g oat milk
50 g coconut oil
50 g brown sugar
20 g dextrose
2 tsp vanilla sugar
1/2 scraped vanilla pod (without seeds, e.g. from Vanilla sugar batch)
1 Msp guar gum
1 pinch of salt
30 g dark chocolate (vegan if desired)
Preparation Stracciatella ice cream vegan
Heat all ingredients except the chocolate together in a pot while stirring until just before boiling.
Keep at this temperature for a few minutes. Stir constantly so that nothing burns.
Allow the ice cream to cool a little and let it stand in the refrigerator for a few hours. If you don't have that much time, you can process it directly after it has cooled down.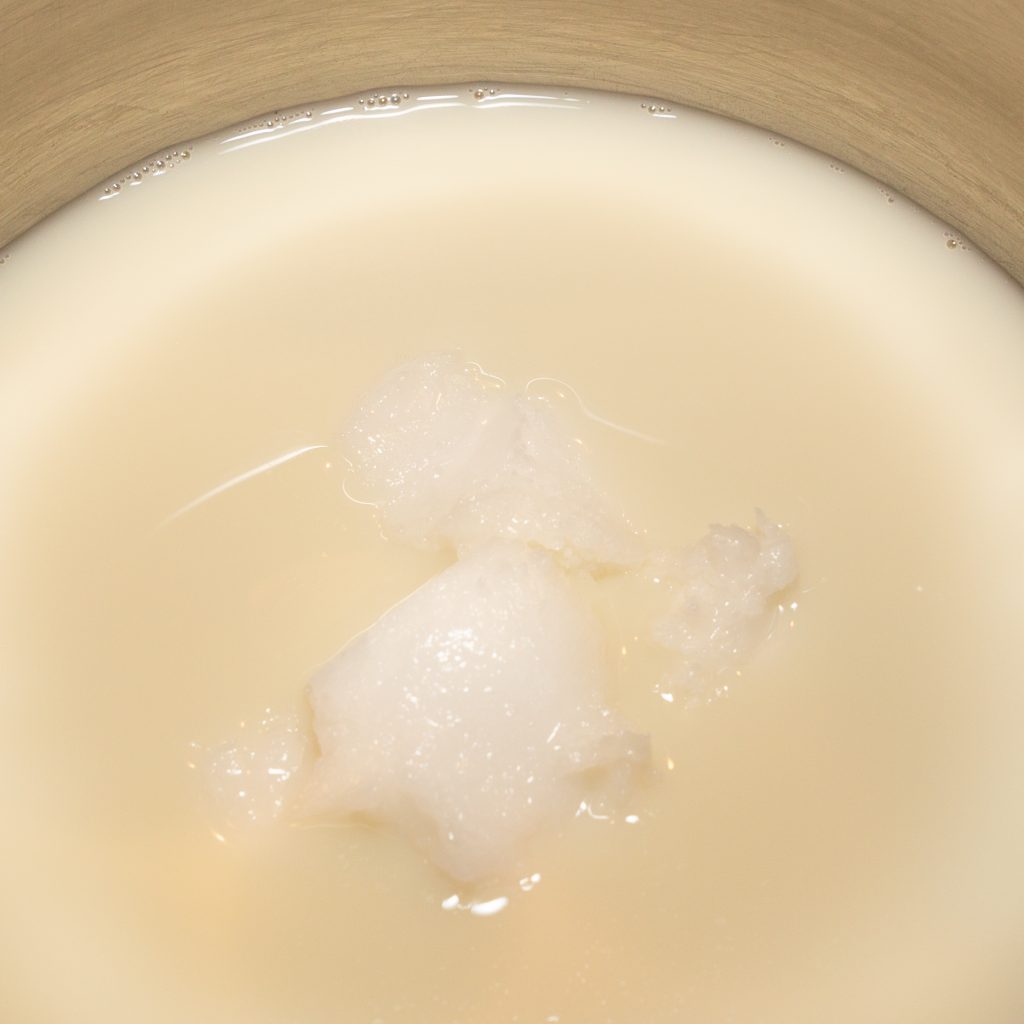 The Ice cream machine prepare and pre-cool for a few minutes depending on the model. Switch on the stirrer and add the ice cream mass (duration approx. 30 minutes).
Alternatively in freezer compartment Allow to freeze and mix well every 30 minutes with a hand mixer (total duration approx. 4 hours).
Just before the ice mass is ready (about 15 minutes before), the Melt the chocolate and let it cool lukewarm. Then let it flow into the ice in a thin stream. In the case of an ice cream machine, just keep the stirrer running. With the freezer version, add the chocolate in layers and stir.
Tips on Stracciatella ice cream
There are many different recipes for this type of ice cream. Originally, vanilla was not an ingredient. However, most people like the light vanilla flavour in Stracciatella ice cream. You can of course use the Try recipe also without vanilla and replace the vanilla sugar with the same amount of brown sugar.
You can use the ice with various chocolate varieties combine . Personally, I like dark chocolate with 70% cocoa best in Stracciatella ice cream. But you can also use milk chocolate or much tarter chocolate. Of course, the choice of variety also depends strongly on whether the ice cream vegan or lactose free is supposed to be.
The chocolate should not too soon can be added. The ice cream will still taste delicious, but the ice cream will become brownish, as the chocolate partly combines with the cream. The Ice must so cold be that the added chocolate equally hard and will not bond with the ice mass.