Low carb chocolate sauce from 3 ingredients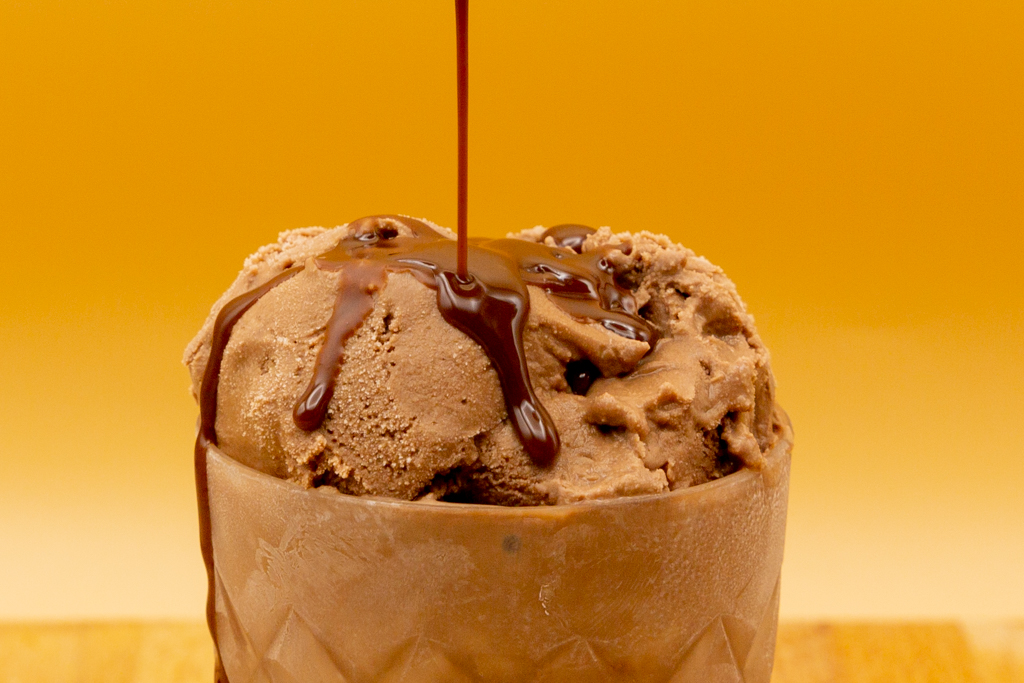 I present you here a sensationally simple Low carb chocolate sauce before, which not only tastes delicious, but also on ice still hard and nice crisp will.
It is a chocolate sauce that is without sugar and milk is manufactured. It is therefore perfectly suited for people who are looking for their Nutrition (e.g., low-carb or vegan) or under Lactose intolerance suffer.
Through Erythritol sugar is saved. This sweetener contains hardly any calories and does not affect blood sugar levels. This recipe is therefore a perfect alternative to my conventional chocolate sauce and is particularly suitable for people with Diabetes or insulin resistance.
Ingredients for the low carb chocolate sauce
For about 2 servings
Preparation chocolate sauce
If you have erythritol but not erythritol powder, the crystalline erythritol must first be whipped into powder in a blender (see. Tips).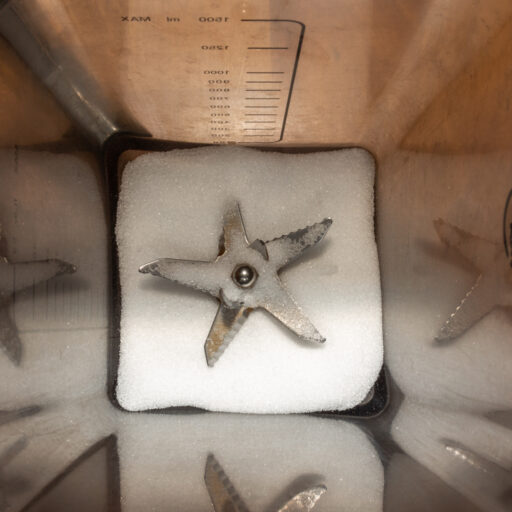 In a bowl in a water bath, melt the coconut oil.
Add the erythritol powder and cocoa powder and mix well.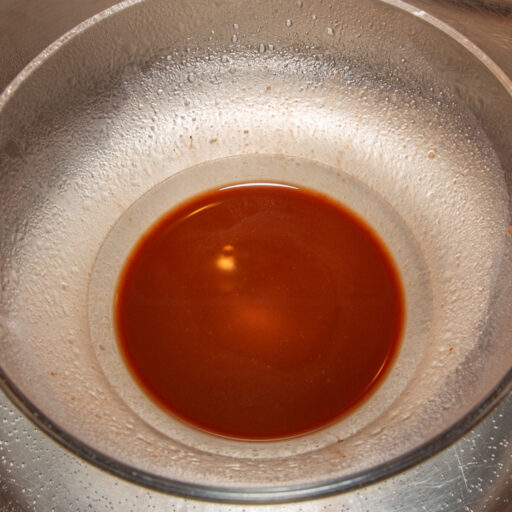 Either pour the chocolate sauce immediately while still warm into a screw-top container and refrigerate, or let cool slightly and pour over the ice cream.
In the refrigerator the sauce is Shelf life at least 1 week. However, when it has cooled down (below 25°C), it becomes solid again. This means before use, either put it back in the water bath or briefly in the microwave. It is best to make it fresh.
Tips for low carb chocolate sauce
Erythritol powder or erythritol powder is significantly more expensive than the crystalline erythritol. If you have a High performance blender* (mine is also suitable for making smoothies), it can be worthwhile to simply make the powder yourself. It is best to make a little more than indicated in the recipe, because some of the powder always remains in the container and the blender usually also needs a certain volume.
The Coconut oil is a healthy alternative to conventional oils because it is rich in medium-chain triglycerides, which boost metabolism and increase energy levels. When buying, you should make sure that your coconut oil is cold pressed and native is. It should not have been refined or bleached. In addition, products from organic cultivation to prefer. You should also use the coconut oil store dark and protect from sunlight. You may have to try different products as they differ slightly in taste. I prefer rather a neutral taste and have with the coconut oil used by me* has had good experience in this respect.
Please make sure that you pure Cocoa powder* is used, which can also be used for Baking and not a powder for chocolate drinks. The latter contains sugar in addition to cocoa. I have already tested various cocoa powder and end up again and again with the Steinberger. If you want to know more about cocoa, I can give you my contribution "Which cocoa is the best?" recommend.
You can use the chocolate sauce as Topping use, but also without problems at the end of the Freezing process into your ice cream. This will give you especially beautiful Chocolate chips in your ice cream.
This chocolate sauce goes especially well with my recipes for Low carb chocolate ice cream, Vanilla ice cream with reduced sugar or vegan stracciatella ice cream from oat milk.
If you're not watching your diet but still want a chocolate sauce that gets hard, try this sauce with Banana ice cream, Nougat ice cream or Frozen yoghurt.
Also other Sauces you can quickly and easily make yourself like Caramel sauce, Peanut Caramel Sauce or Strawberry sauce an. If you are also interested in low-carb variants here, just write a comment.
---
Last updated on 1 October 2023 at 8:01 . Please note that prices displayed here may have changed in the meantime. All information without guarantee.