Creamy chocolate ice cream without sugar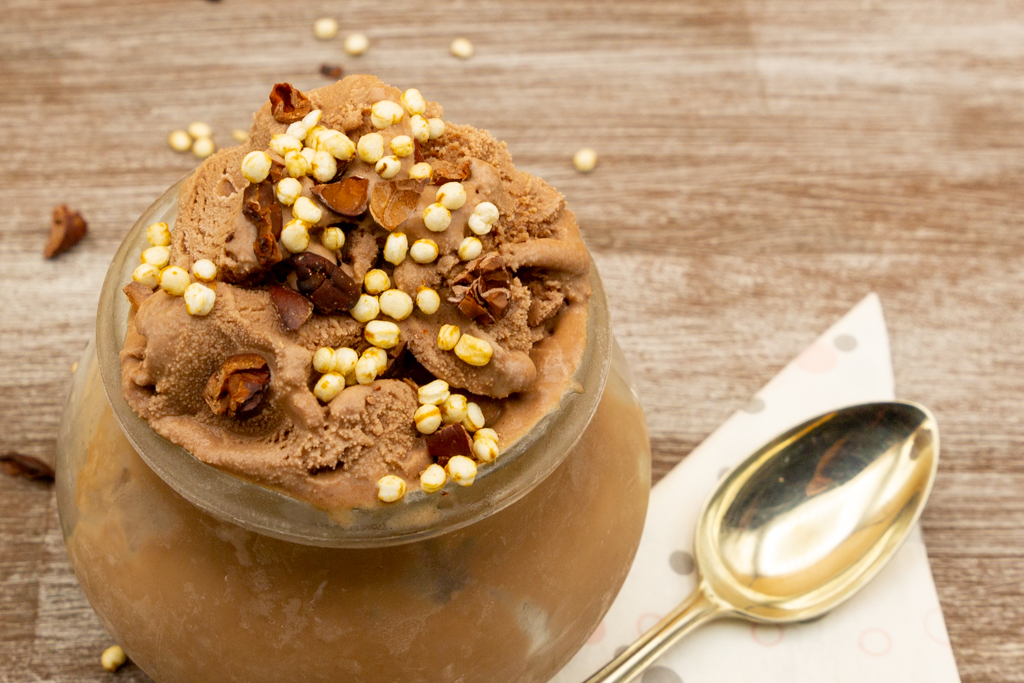 Chocolate ice cream without sugar is the perfect choice for those who want to give up their Carbohydrate intake but still do not want to give up the pleasure of ice cream. You will not notice any difference in this recipe to conventional chocolate ice cream notice.
So this is my first attempt with a pure low carb ice cream. Instead of sugar, the sweeteners used are Erythritol (erythritol for short) and xylitol used. These sweeteners have a lower glycemic index than sugar, which means that they reduce the Blood sugar level not influence so strongly. Therefore, they are also a good choice for People with diabetes or insulin resistance.
Another advantage for our ice cream is that both sugar alcohols have a higher freeze inhibition than normal sugar. This makes the ice cream nice and creamy and remains soft even after a long time in the freezer.
The chocolate aroma is created, as already with my classic chocolate ice cream, through the use of 100% pure cocoa powder. This guarantees you the ultimate chocolate taste.
ingredients
4 portions
Preparation chocolate ice cream without sugar
Preparation: about 20 minutes
Resting time: at least 20 minutes up to one day
Freezing time: approx. 30 minutes (with ice cream maker) or 4 hours (without ice cream maker)
Place the milk, cream, xylitol, erythritol, cocoa powder and skim milk powder (sifted if necessary) in a saucepan and heat while stirring until everything has dissolved.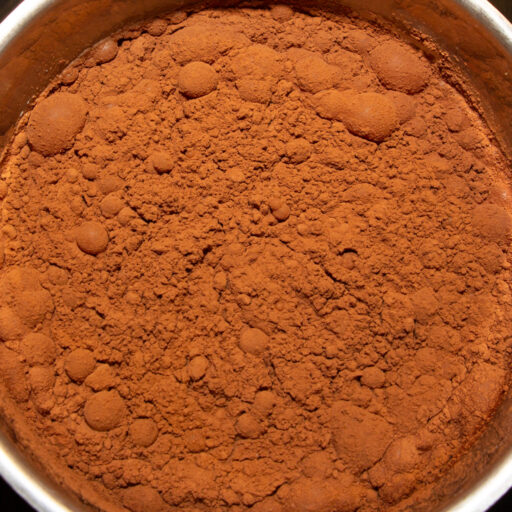 Continue stirring and heating for a few minutes just before boiling.
Turn off the hotplate.
Add inulin, locust bean gum and guar gum (through a sieve if necessary) while stirring and mix well. If there are lumps, mix up with a hand blender.
Allow the ice cream mixture to cool and preferably ripen overnight.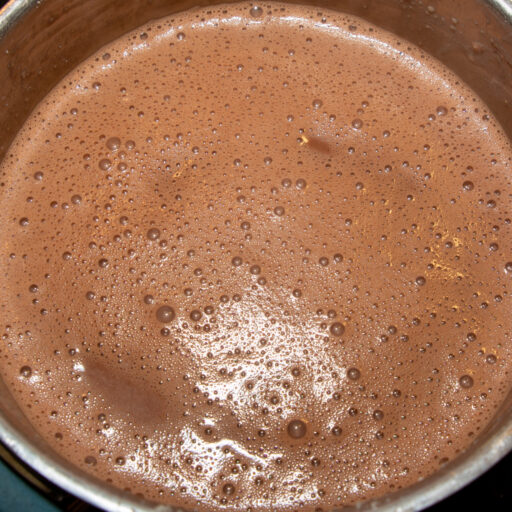 The ice cream machine prepare and pre-cool for a few minutes, depending on the model. Switch on the mixer and pour in the ice cream mixture (duration approx. 30 minutes).
Alternatively in Freezer freeze and mix well every 30 minutes with a hand mixer (total time about 4 hours). The ice cream will not be as creamy when made this way as in an ice cream maker.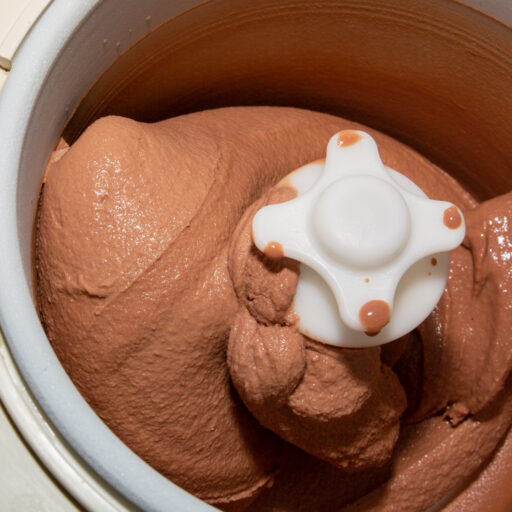 Low carb chocolate ice cream tips
Depending on your Preferences you can use the Vary cocoa content. I love to eat dark chocolate. If you are similarly inclined, then I would advise you to 20 g cocoa. All others should rather use 15 g cocoa. However, the dosage also depends strongly depends on the cocoa used from. For more information and what you should look for when buying cocoa, you can read in my article about cocoa find.
If you have a Dog you should be careful with this ice cream. Both xylitol and cocoa are toxic for your four-legged friend. It is best not to let the dog in the kitchen during production and in any case not to let him taste the ice cream.
The chocolate ice cream without sugar can be well combined with a Low carb chocolate sauce be combined, which I will present to you soon. Also Cocoa nibs*, puffed quinoa* or Puffed rice* fit very well.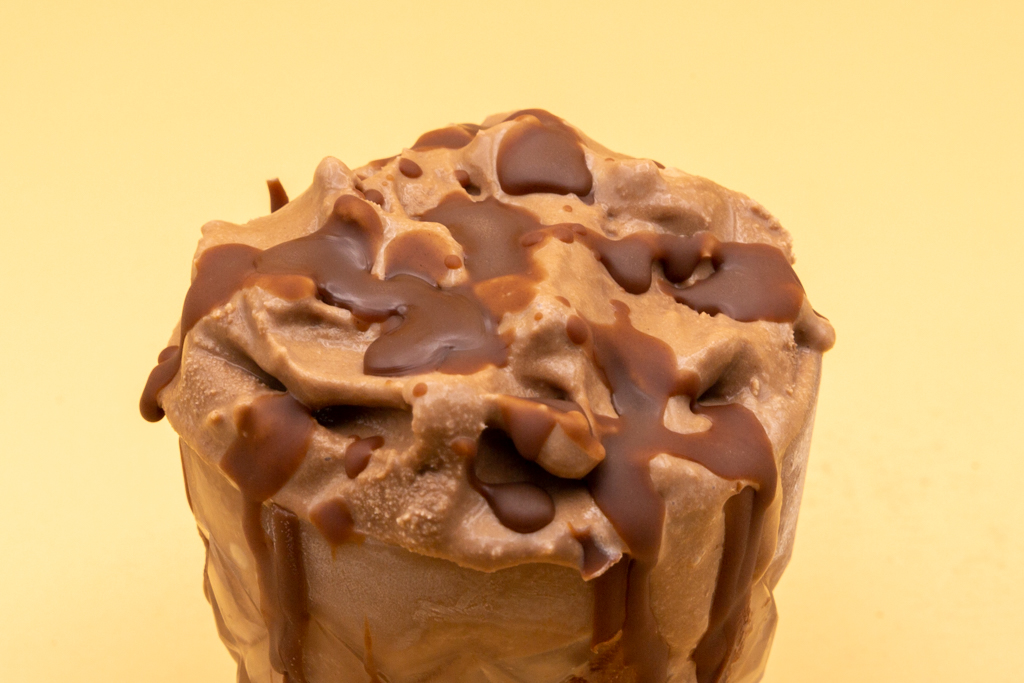 Should you be looking for Reduced sugar recipes then try my vegan vanilla ice cream or Walnut ice cream in banana variant.
Healthy and fancy alternatives to ice cream with normal sugar are also my recipes for Cucumber ice cream with ginger and Apple sorbet. Here maple syrup, agave syrup and coconut blossom sugar are used.
More delicious Ice cream containing cocoa are Bacio ice cream or vegan chocolate ice cream from aquafaba.
---
Last updated on 1 October 2023 at 8:01 . Please note that prices displayed here may have changed in the meantime. All information without guarantee.