Strawberry sauce lightning fast in 3 minutes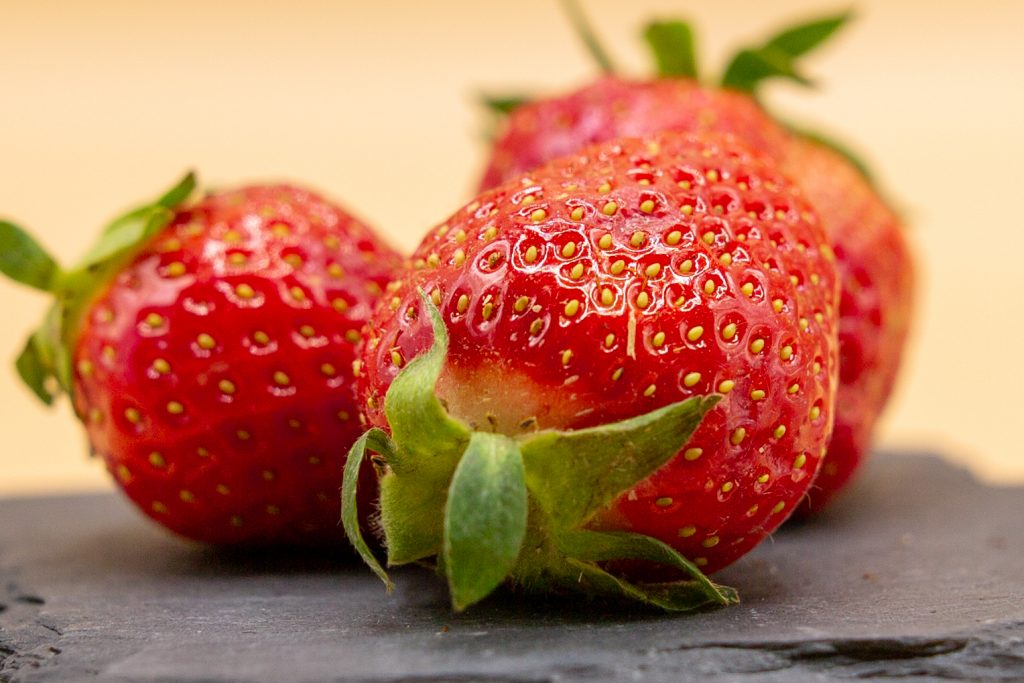 strawberry sauce or other fruit sauces are healthier alternatives to Chocolate sauce or Caramel sauce.
Depending on the sweetness of the fruit you can also Save added sugar completely. The Lime juice not only helps with the taste, but also helps to keep the sauce looking good. Some fruit sauces otherwise become brownish with time when exposed to air.
Fruit sauces are particularly good for Yoghurt ice cream but also to others Milk ice cream varieties. For which classic strawberry sauce should never be missing is Spaghetti ice cream.
Ingredients for strawberry sauce
200 g strawberries (fresh or frozen)
1 tablespoon vanilla sugar
1 tablespoon lime juice
Preparation
For frozen fruits, defrost them for about 20 minutes at room temperature. For fresh fruits, wash and clean them.
Put the fruits together with the other ingredients in a blender and puree until a homogenous mass is obtained. If the strawberries do not have much sweetness, add a little more sugar
If seeds are found to be a nuisance, pass the sauce through a sieve.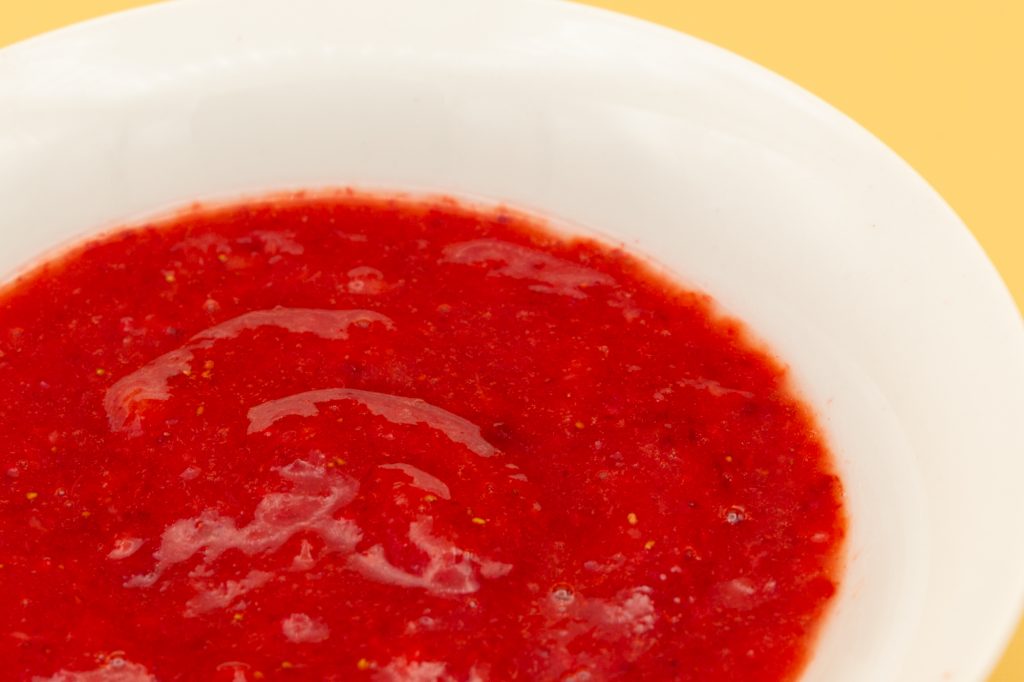 Variants
You can prepare this sauce with all kinds of fruits. If necessary, the sugar or lime juice must be varied a little. Examples are:
Raspberries (a little less lime juice)
Blueberries (a little more lime juice)
Mango - the best way to process a fresh mango is what I learned at Mango sorbet described
Pineapple (a little less lime juice)