Chocolate sauce simply homemade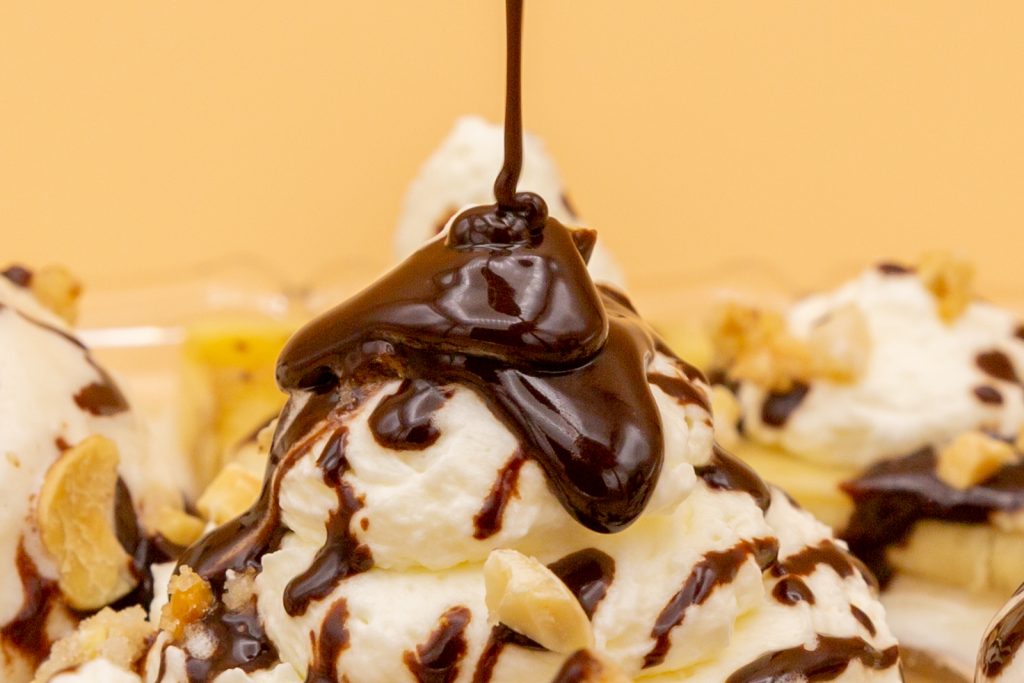 When it comes to chocolate sauce, everyone automatically thinks that chocolate is necessary in the recipe. That it can be done differently and why Cocoa powder* is the better choice, I'll show you with this recipe. With 5 simple ingredients have you in 10 minutes conjured up a delicious chocolate sauce.
Just like Chocolate ice cream you reach the maximum possible chocolate flavor with pure cocoa powder. Because when you get right down to it, chocolate is simply cocoa powder with additional additives. So why take this detour when you can also buy the pure chocolate essence?
Please make sure that you use pure cocoa powder, which can also be used for Baking and not a powder for chocolate drinks, which contain far less cocoa and are already sweetened.
For those who miss the milky taste in this recipe, I have another tip below. But please try this recipe first, because it may surprise you.
Ingredients for the chocolate sauce
Preparation chocolate sauce
Simmer water, sugar, salt and vanilla sugar on the stove for 5 minutes.
Then remove the pot from the heat and sift the cocoa powder into the sugar solution while stirring.
Simmer again for 5 minutes and continue stirring constantly.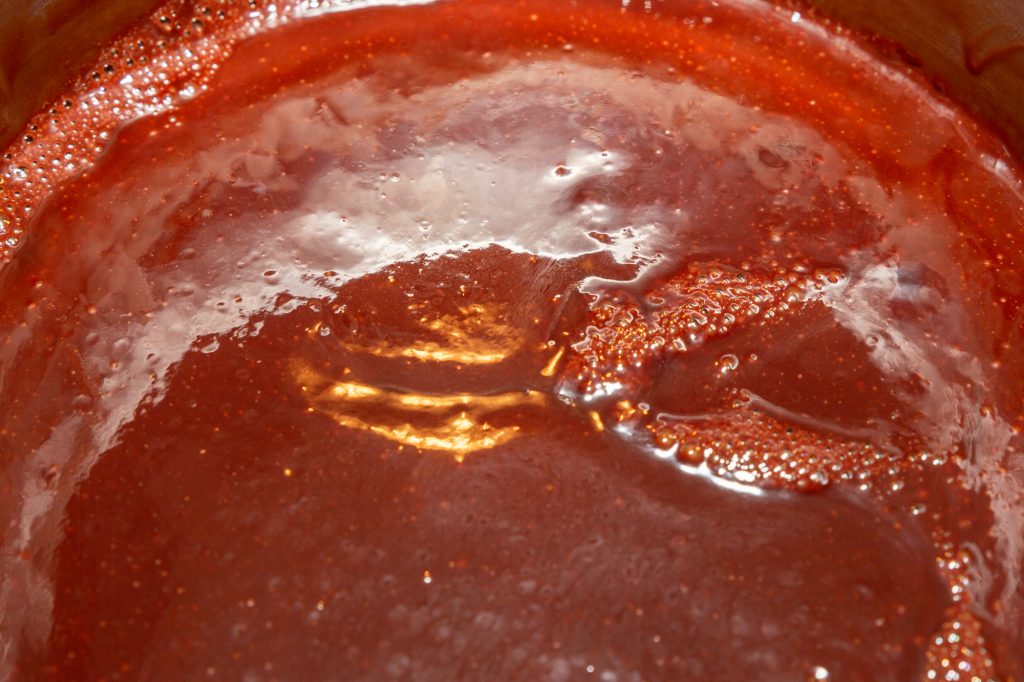 Either use the chocolate sauce immediately or pour it into a screw-top jar while still hot.
In the refrigerator the sauce is Shelf life at least 1 week. When it has cooled, it thickens a little more.
Tip
Who would like a milky taste in his chocolate sauce, he can use the Water in the recipe also with replace 50 ml cream and 75 ml milk. However, then the Durability strongly limited and the sauce should be consumed within a few days.
Use
I think you guys already have plenty of ideas yourselves on how to use chocolate sauce. But here's some food for thought anyway:
Ice cream
Pancakes
Waffles
Cake
Cakes
Pudding
Roast beef (use a little less sugar here)
Variations of the chocolate sauce
There are some Variations, which provide variety depending on the desired use.
Chili for some spiciness
Cardamom for an asian touch
Cinnamon in the cold season
Cognac or rum.if you like it more alcoholic
The chocolate sauce goes well with many Milk ice cream varieties such as Vanilla Ice Cream, Banana ice cream, Nougat ice cream or Frozen yoghurt. In any case, it is indispensable for a Banana Split.
Also other Sauces you can quickly and easily make yourself. Take a look at my recipe for Caramel sauce or Strawberry sauce an. Who wants to feast properly still makes Brittle to this.
---