Iced tea - a nice refreshment for hot summer days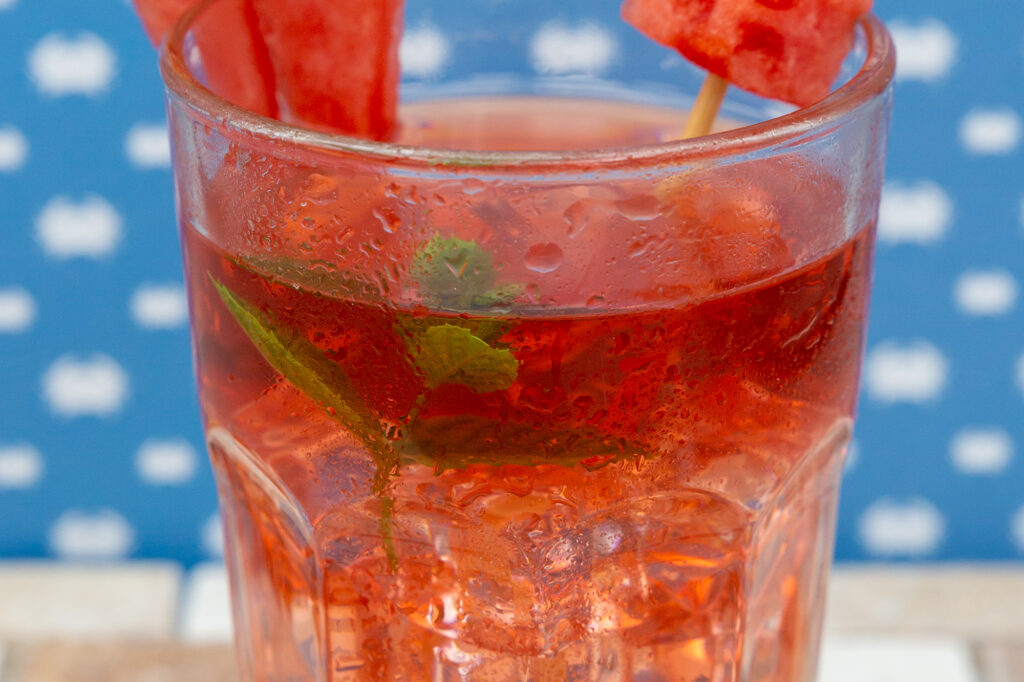 It doesn't always have to be ice cream to cool off. At hot summer days there is hardly anything better than to relax with a nice Glass of iced tea in deck chair comfortable.
I think you already know what comes now. When you make iced tea yourself, you can determine for themselves what ingredients comes into it. From selected (organic) ingredients to the many variation possibilities and the right amount of Sugar everyone can determine exactly how their iced tea should be composed. The usual commercial iced teas from the supermarket contain about 15 cubes of sugar per liter (i.e. 45 g), sometimes also preservatives and colorants.
Make your own iced tea is not difficult at all. You just have to wait a little until the tea has cooled down. For warm days you should prepare a pot first thing in the morning and in the refrigerator store.
Basic recipe
For the most original variant is black tea the basis. But in principle you can any tea use. I'll show you below how the general process is. But there are plenty of suggestions for more unusual ones at the end of the article. Variations.
"The Traditional" from black tea (1 liter):
Preparation step by step guide
Put the loose tea in a tea strainer or the tea bags in a pot and pour 1 liter of boiling water over it. Let steep for about 5 minutes.
Remove the tea strainer or tea bags and stir in the sugar until everything is dissolved.
Fill a sink with cold water and put the teapot in it. To make it faster, you should renew the water regularly. In addition, ice cubes should be placed in the pot so that the tea cools down quickly (s. Tips).
Put the tea in the refrigerator for about 2 hours.
Squeeze one lemon and add to the tea and mix well. Slice the second lemon and add it to the pot as well.
Finally, add a few ice cubes.
Tips for the preparation
Best one strong tea use. For black tea it is recommended to use e.g. Assam*, Ceylon* or Darjeeling* to take.
The quick cooling with the ice cubes is important so that the tea does not become bitter.
Due to the ice cubes must be Tea at the beginning more intense so that it does not taste too watery in the end. If the iced tea is not intense enough, use more tea the next time you try it. One should not try to make the tea more intense by a longer brewing time.
Alternatively, instead of ice cubes made of water, you can again freezable or reusable cubes* use. This also prevents watering.
The tea should be Room temperature have before going into the refrigerator is placed. On the one hand, this has ecological reasons, but also the advantage that the iced tea does not become cloudy.
Instead of conventional white sugar also make cane sugar* or Honey* very good. It can also be used very well alternative sweeteners such as Xylitol* or Eritythrol (Eryhtrite)* to obtain a reduced-calorie version.
Drink the iced tea preferably on the same day. It tastes best fresh. But he also keeps 2-3 days in the refrigerator.
Other varieties for iced tea
The basic recipe can also be made with the teas below. The only thing to keep in mind is that you should use approx. double the usual amount of tea takes for the same amount of water as when you want to enjoy the tea warm.
Green iced tea
Green tea* should be poured over with low temperature water according to the package instructions (usually about 60°C). In addition, a little Peppermint be added to the finished iced tea. This makes the taste even more interesting.
Oolong Ice Tea
Also for the tea variety Oolong* you should not use boiling water. Here, heat the water to about 80-90°C and follow the instructions on the package.
Herbal iced tea
This tea is very suitable for all those who want to No caffeine should or want to take. In addition, this variant can be used with some Ginger be refined. Either steep the ginger together with the tea for more intensity or alternatively add it after cooling.
Ingredients herbal iced tea
10 tsp loose Herbal tea* (alternatively 5 bags)
1 lime, juice thereof
sugar to taste (approx. 20 g)
alternatively reduced calorie: Erythritol* or Xylitol*
Ice cube
if necessary 3 slices of ginger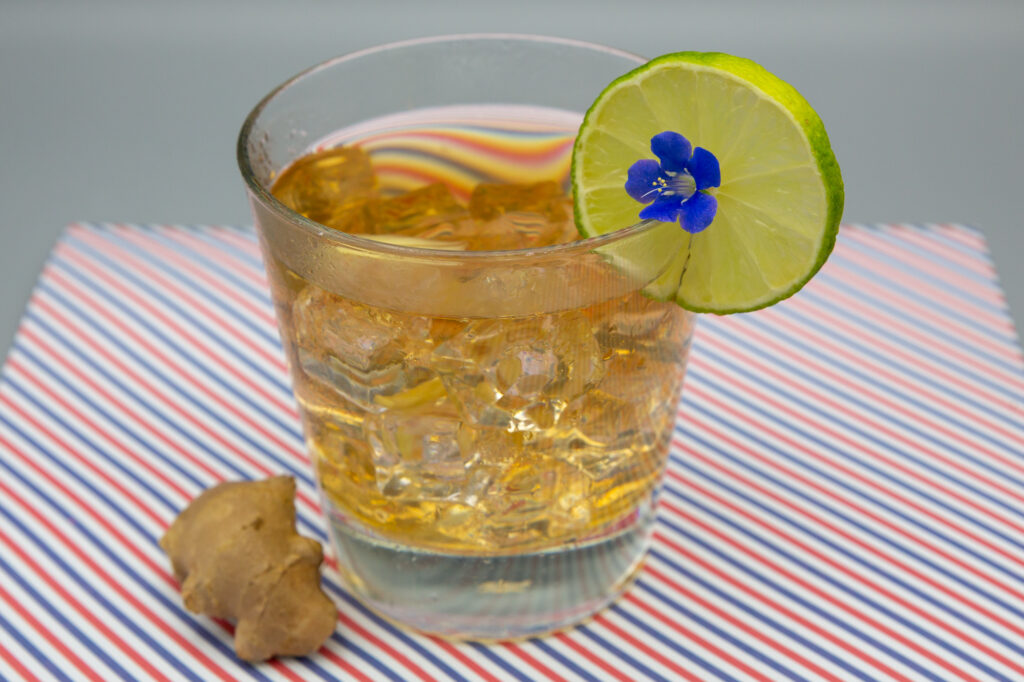 Fruit iced tea
Fruit tea* is very suitable for children, as he Without caffeine gets along. Here you should use the lemon sparingly, because the tea is inherently more acidic. Alternatively to the Sweetening with sugar can fruit juices can be used. For the eye also like to add a few sliced fruits such as watermelon in the pot.
If you do even more cooling needs, I can also give you a very refreshing apple celery sorbet, Cucumber ice cream with mint and ginger or a Melon sorbet recommend.
A recipe for a Milk ice cream with green tea (matcha ice cream)I have also already tested. It tastes original like the Japanese.
---