Matcha ice cream: green tea ice cream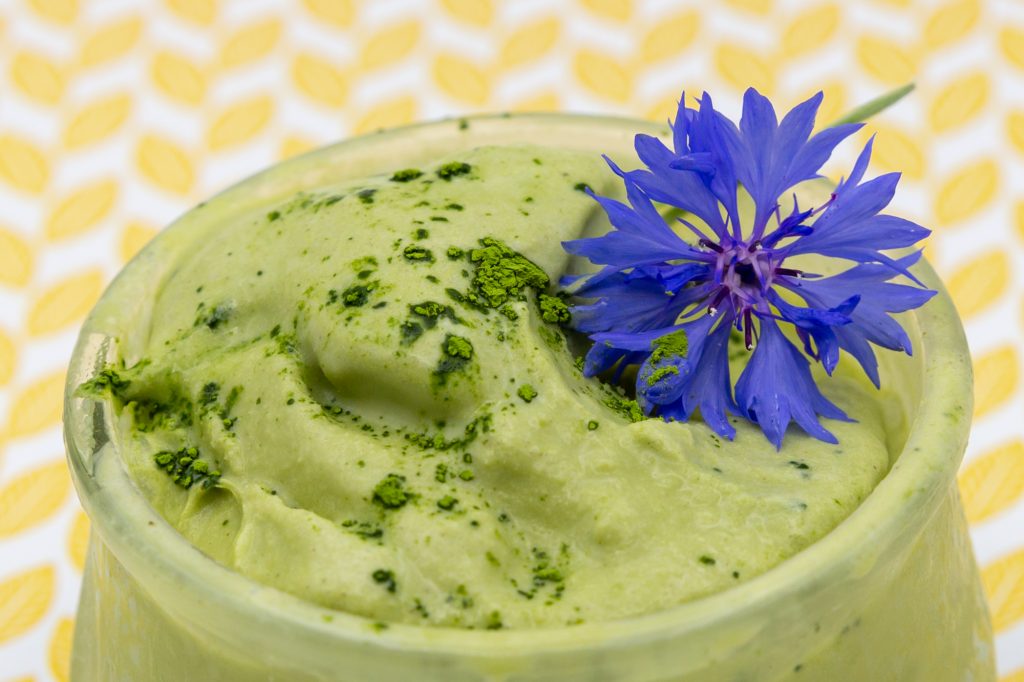 This recipe for Matcha ice cream tastes like Original at the Japanese. It's going to work with my Ice base manufactured. For the creaminess is therefore no egg necessary.
Matcha is green teawhich was ground into a fine powder. Those who like the taste of green tea will love this ice cream. Those who are rather sceptical about green tea should still give this ice cream a chance, because it has a very unmistakable, refreshingly tart taste.
Ingredients Matcha ice cream
Preparation matcha ice cream
Heat milk, cream, sugar, salt and Matcha while stirring until just before boiling.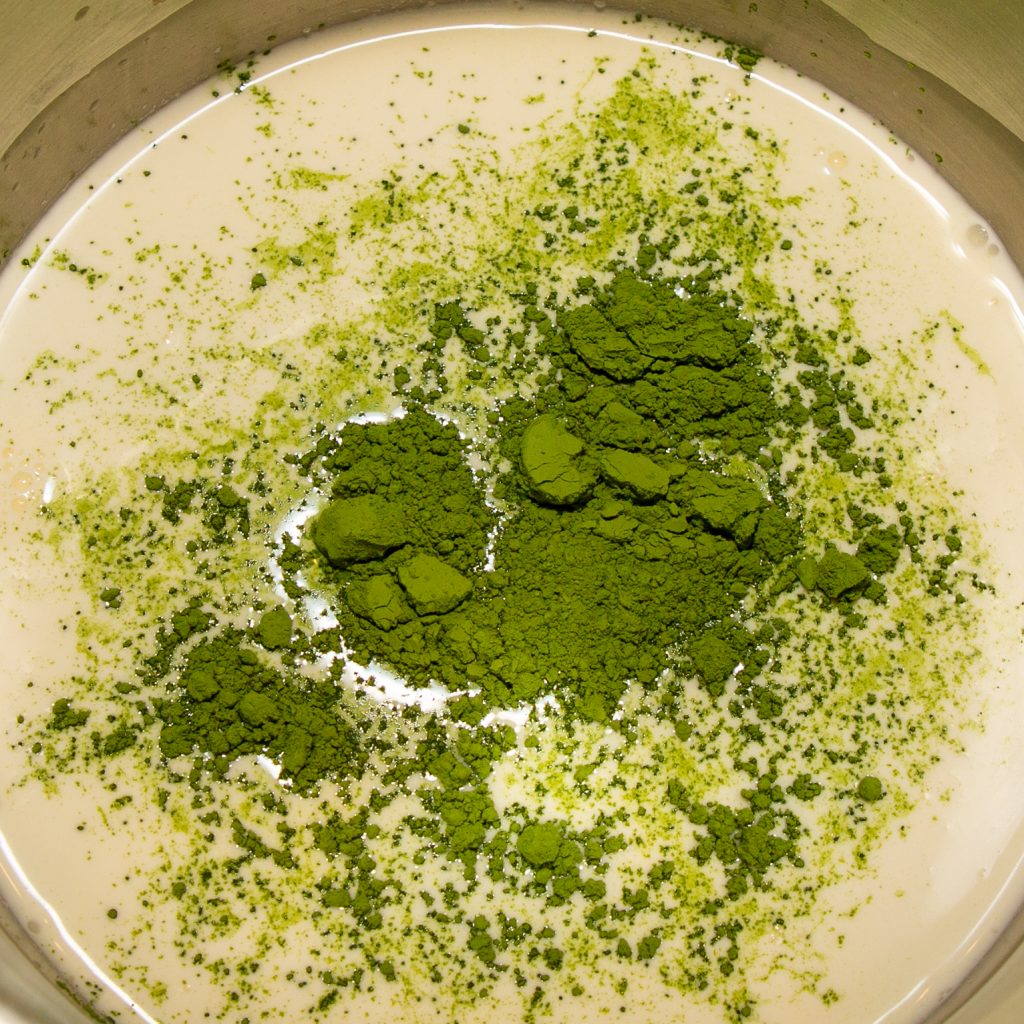 Allow to cool slightly and Ice base add while stirring.
Mix well with a hand blender.
Leave to cool in the refrigerator.
The ice cream machine prepare and pre-cool for a few minutes depending on the model. Switch on the stirrer and add the ice cream mass (duration approx. 30 minutes).
Alternatively the Ice in the freezer produce and mix well every 30 minutes with a hand mixer (total time about 4 hours).
If the ice cream has been in the freezer for a longer period of time, let it defrost in the refrigerator for about 30 minutes before eating.
Tips and interesting facts about Matcha
The tea bushes are shaded before harvesting, which creates the intensive, green colouring. If the powder looks brownish or greyish, the tea is usually oxidized and has lost a lot of quality.
Matcha is a very noble tea variety. To enjoy the powder for a long time, it should be well closed, cool and dry stored. Some manufacturers supply the matcha in special tins.
Matcha can be found in some well-stocked supermarkets especially in larger cities. Alternatively in most Tea shops or also in Internet order. I got mine at Tea connoisseurs and the quality is incredibly good. For this the Price also very high. Since I also drink it as tea, it is important for me to have a very high quality. Alternatively, you can also use the somewhat "cheaper" Organic Matcha* order at Amazon.
Sometimes you find so-called Green tea powder. This differs from the production method, is mostly harsher and does not have the same quality as Matcha. Therefore it is also distinctly more favourable. But for the ice cream production this powder is also ok.
Other Ice cream recipes with ice cream base are for example my classic vanilla ice cream, Marzipan ice cream with chocolate chips or Honey sesame ice cream.
If you want more on tart and unusual ice cream varieties is, take a look at my recipe for Grapefruit sorbet, Cucumber ice cream with mint or Golden milk ice cream.
---