Apple sorbet with celery: wonderfully refreshing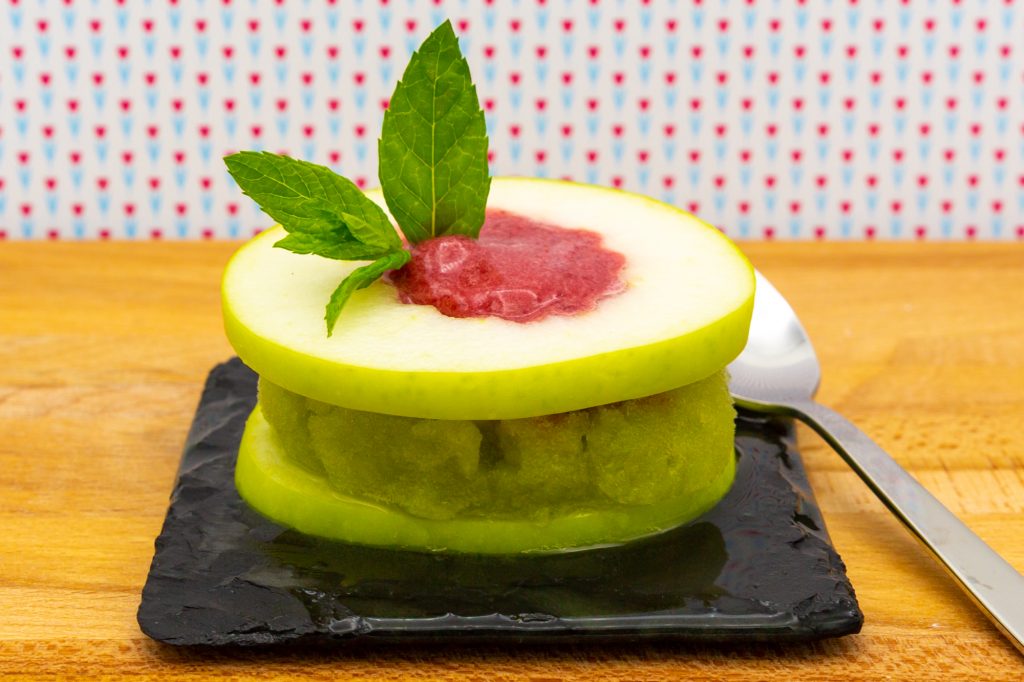 Apple sorbet with celery may sound unusual at first. But I promise you it's a very especially refreshing ice is. Also, the apple sorbet comes with little sweetness and is also ideal as Intermediate course suitable for a menu.
Celery simply harmonizes very well with apple and the sorbet has a very nice green coloringwhich underlines the freshness.
In this recipe, I have deliberately refrained from cooking the ice cream mass in order to achieve raw food variant and not to destroy the healthy ingredients in the ice cream beforehand.
Celery is very much in vogue. Especially as a celery cure, where you drink freshly pressed celery juice every day. Because celery should be detoxifying effect have.
Ingredients Apple sorbet with celery
Preparation
Wash apples and cut into pieces. Since the apples are pureed, I leave everything on - even the core. But of course you can also remove it.
Wash and clean the celery and cut into pieces.
Place apples, celery, lime juice and water in a blender and puree until fine.
Strain through a sieve and collect the liquid.
Now thoroughly stir in the agave syrup, dextrose and salt with a whisk until everything is dissolved.
The ice cream machine prepare and pre-cool for a few minutes, depending on the model. Switch on the mixer and pour in the ice cream mixture (duration approx. 30 minutes).
Alternatively in freezer compartment freeze and mix well every 30 minutes with a hand mixer (total time about 4 hours).
The ice cream tastes best fresh. After a day in the freezer it becomes very hard. So if you don't eat it right away, let it thaw in the fridge for about 40 minutes before eating.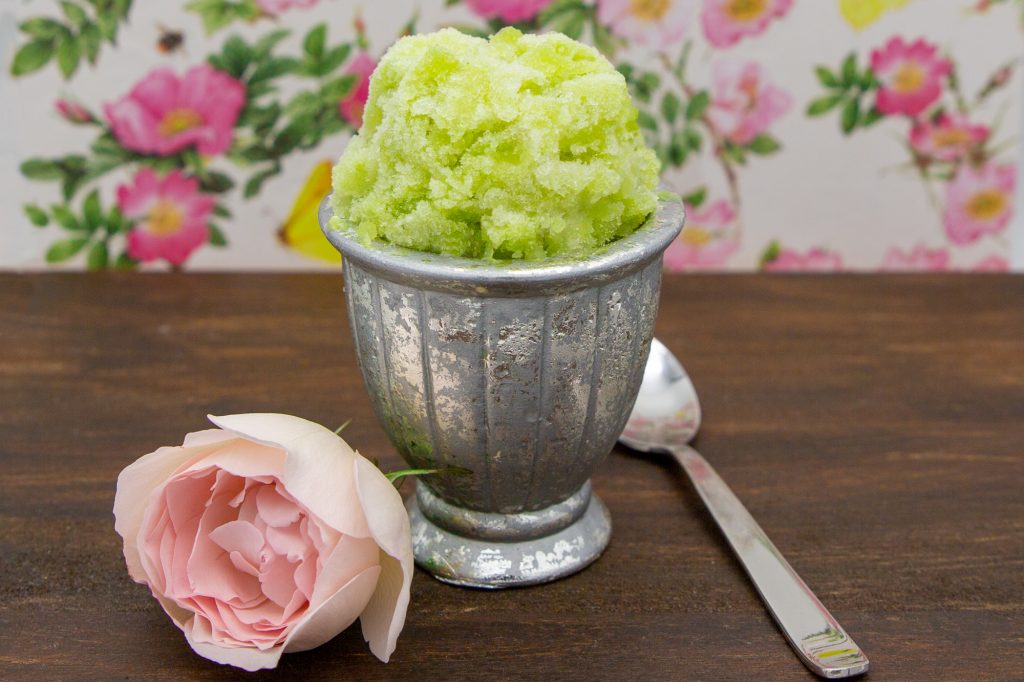 Tips for apple sorbet
When purchasing Celery you should make sure that this fresh looks and as possible young. Unfortunately, it is difficult to predict whether celery is bitter or woody. In particular, bitter substances can quickly accumulate in the leaves. So just leave them out if necessary.
The apple sorbet can also be served well with Raspberries, strawberries or cherries garnish or with Raspberry sorbet, Strawberry Sorbet or Cherry Ice Cream Combine.
I season the apple-celery mixture left after draining with vinegar, salt and pepper and eat it like Salad.
---
If you like to eat unusual sorbets, I can also offer you the Grapefruit sorbet and that Melon sorbet recommend. More about the Backgrounds of sorbet making I have also summarized for you.