Best strawberry ice cream recipe with secret ingredient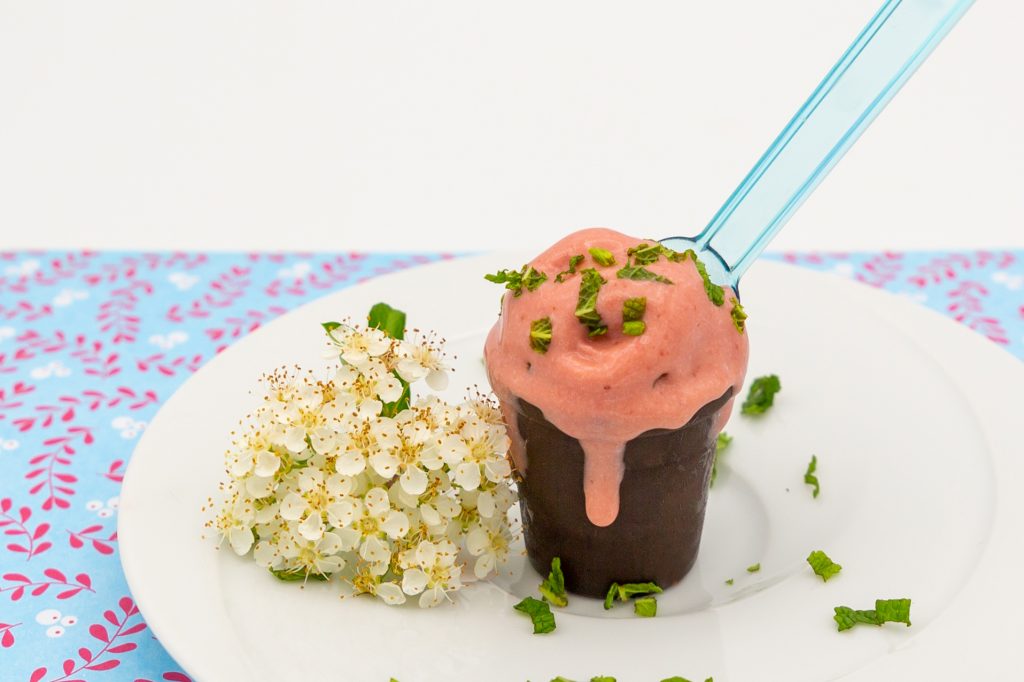 My favorite strawberry ice cream recipe all ovulelesswhich works with and without an ice cream machine.
Strawberry ice cream is one of the Favourite ice creams of the Germans and a Ice cream classic. As I think, quite rightly. The taste of ripe strawberries harmonizes very well with milk and has just the right balance between sweetness and acidity.
The recipe is particularly creamy with an ice cream maker. If you are still thinking about whether you want to buy a ice cream maker, my contribution can help you with a decision-making perhaps support.
This strawberry ice cream recipe has a little trick, which brings out the strawberry flavor even more. Let yourself be surprised and do not be deterred by the special ingredient. 😉
Ingredients strawberry ice cream recipe
For 4 servings
Preparation of the ice cream mass
Wash and clean fresh strawberries or thaw frozen strawberries.
Heat milk and cream with sugar, dextrose and salt and bring to the boil briefly.
Allow the milk and cream mixture to cool.
Then blend well in a blender together with the strawberries.
When the ice cream mixture has cooled to room temperature, add the lime juice and balsamic vinegar and mix well.
The ice cream machine prepare and pre-cool for a few minutes, depending on the model. Switch on the mixer and pour in the ice cream mixture (duration approx. 30 minutes).
Alternatively in freezer compartment (Step by step guide) freeze and mix well every 30 minutes with a hand mixer (total time about 4 hours).
If the strawberry ice cream has been in the freezer for more than a day, then let it thaw in the refrigerator for about 30 minutes before eating.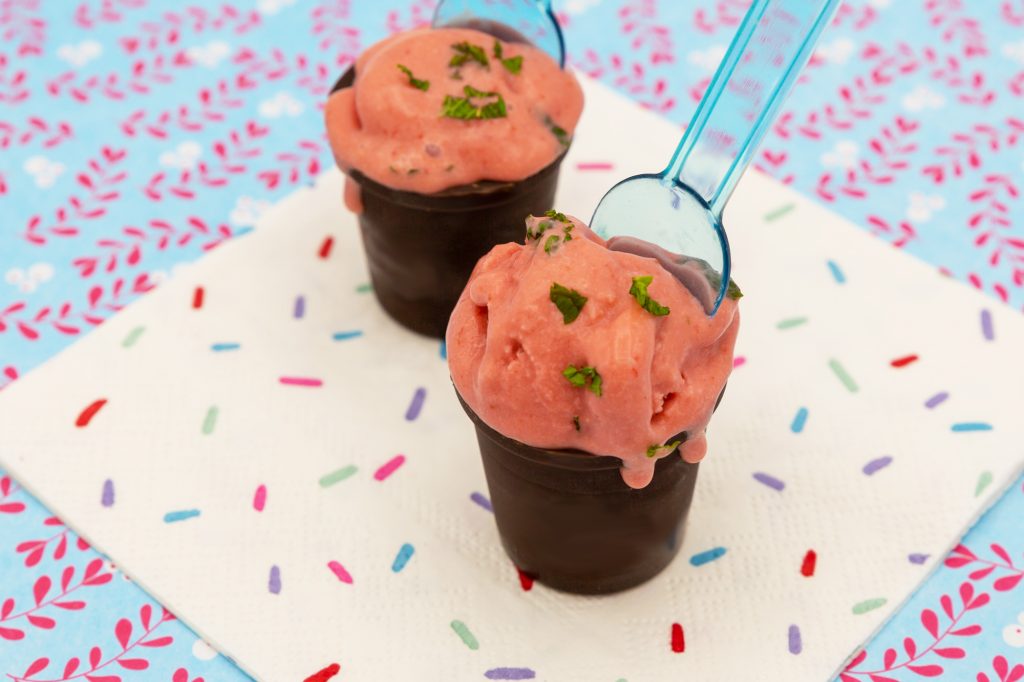 Last updated on December 7, 2023 at 19:16 . Please note that the prices displayed here may have changed in the meantime. All information without guarantee.
Tips for strawberry ice cream
For this recipe Balsamic vinegar used. Like the lime juice, the acidity emphasizes the Strawberry flavour and strengthens it. Watch out for a good balsamic vinegar* to use. And do not worry, the vinegar does not taste out.
A nice variation is to add under the strawberry ice cream very spearmint finely chopped there.
Strawberries should be used as much as possible buy locally or the berries in a strawberry field pick yourself. In addition, for berries Organic quality very important, because the whole fruit is eaten and on the surface the pesticides are particularly concentrated.
When it is not the season, of course, you can frozen strawberries use. These are also available in organic quality.
Strawberries suffer from long transport times. One should therefore prefer strawberries from the local region.
Strawberries are very pressure sensitive and easily perishable. After transport, it is best to store loosely spread in the vegetable compartment of the refrigerator and consume within 2 days.
---
Who a Strawberry ice cream without milk ...can have a look at my Strawberry sorbet recipe try. Another vegan alternative is this Soy ice cream recipewhich works great with many different fruits. Should you be looking for more Ice cream classics be, I can show you my Recipe for chocolate ice cream with maximum chocolate flavor and my Favorite recipe for vanilla ice cream recommend.