Grapefruit sorbet for all types of production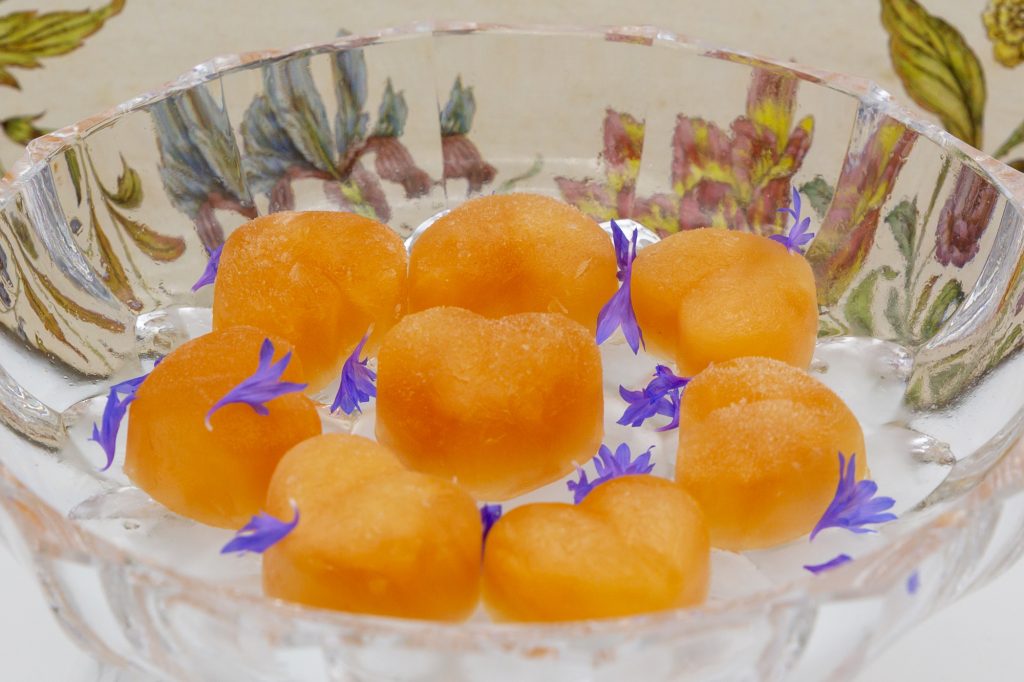 Grapefruits are the result of a cross between orange and grapefruit. Many people perceive the slightly bitter taste as especially refreshing. Accordingly, the ideal fruit to make an ice cream for hot summer days.
To be direct, you can't skimp on sugar for this ice cream. Otherwise it will be very hard and the taste will be perceived as too bitter by most people. Our sense of taste can simply perceive cold sweetness much worse.
This ice cream recipe can be used as Granita, in Freezer or with the ice cream machine can be produced. But it is just as well suited to be used in Stem Ice- or Popsicle shapes to be filled.
Grapefruit sorbet ingredients
4 portions
Preparation
Either use purchased juice or squeeze grapefruits and oranges.
Put juices, sugar, glucose and locust bean gum in a pot.
Heat while stirring until the sugar has dissolved. But the ice cream mixture must not boil.
Leave to cool in the refrigerator.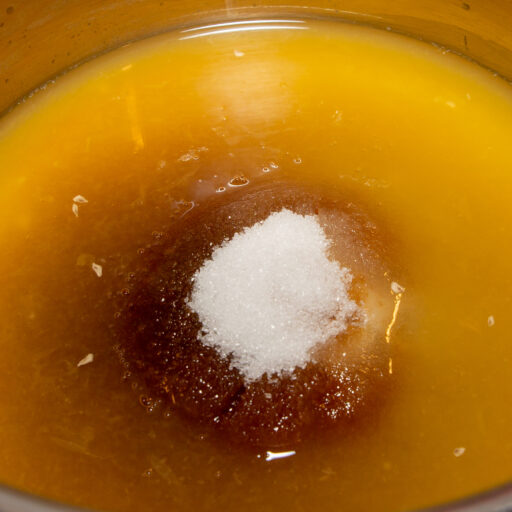 Variants of preparation for grapefruit sorbet
In freezer compartment freeze and stir regularly (every 30 minutes for about 4 hours). To obtain a finer ice cream Mix well with a hand mixer every 30 minutes (Total duration 3-4 hours). To make a Granita to make, stir the ice cream mixture only with a fork.
The ice can also be used in the ice cream machine be prepared. Depending on the model, allow to pre-cool for a few minutes. Switch on the mixer and pour in the ice cream mixture (duration approx. 30 minutes).
Alternatively in Stem Ice- or Popsicle shapes fill and freeze for about 3 hours.
Frozen Bites is best known as FroYo Bites. So frozen yogurt, which is frozen in ramekins and makes small ice cream portions that you can eat in one bite. But of course you can with any other recipe, which is used for Popsicle on a stick ...is suitable. For example, you can simply put it in Praline mold fill, as I did with the hearts.
If the grapefruit sorbet longer in the freezer was stored, only for approx. 15 minutes in the Refrigerator defrost before consuming it. Stir the granita again well with a fork.
Last updated on 1 October 2023 at 8:03 . Please note that prices displayed here may have changed in the meantime. All information without guarantee.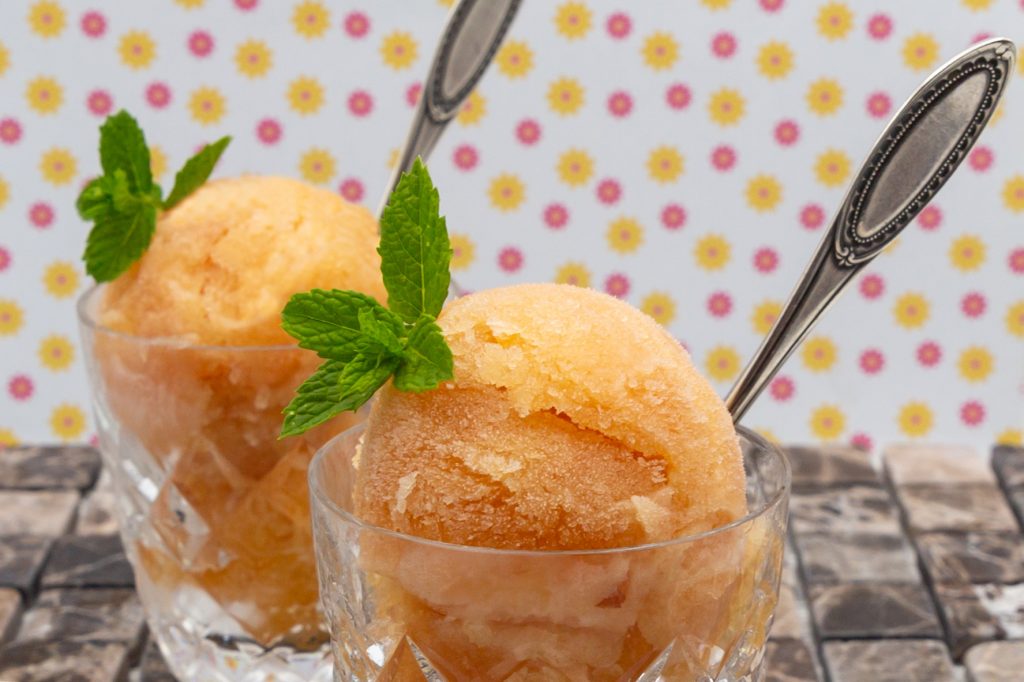 Grapefruit sorbet tips
If you don't want to squeeze oranges and grapefruit, just buy juice. Direct juice is bottled immediately after pressing and nothing is changed in the juice. You can also Juice from fruit juice concentrate buy. Here, too, no sugar may be added. Direct juice is not necessarily healthier than fruit juice concentrate, but often has a better image.
In some larger supermarkets is now also freshly squeezed orange juice offered for self tapping.
Pink Grapefruit gives the ice cream a nice pink color, but you can of course use any grapefruit variety.
In combination with the intake of Medication ...grapefruits should be a good place... give prior noticewhether there are any undesirable Interactions can come.
---
For easy preparation in the freezer is also very good recipe for Cucumber ice cream with mint. Many more Recipes without ice cream makerYou can also find a few other products that you might not have thought of on my site.
Another ice cream made with citrus fruits is my deliciously refreshing lemon sorbet.
Other popsicle recipes are for example the Pineapple ice cream or Carrot orange ice cream.