Raspberry sorbet: in four easy steps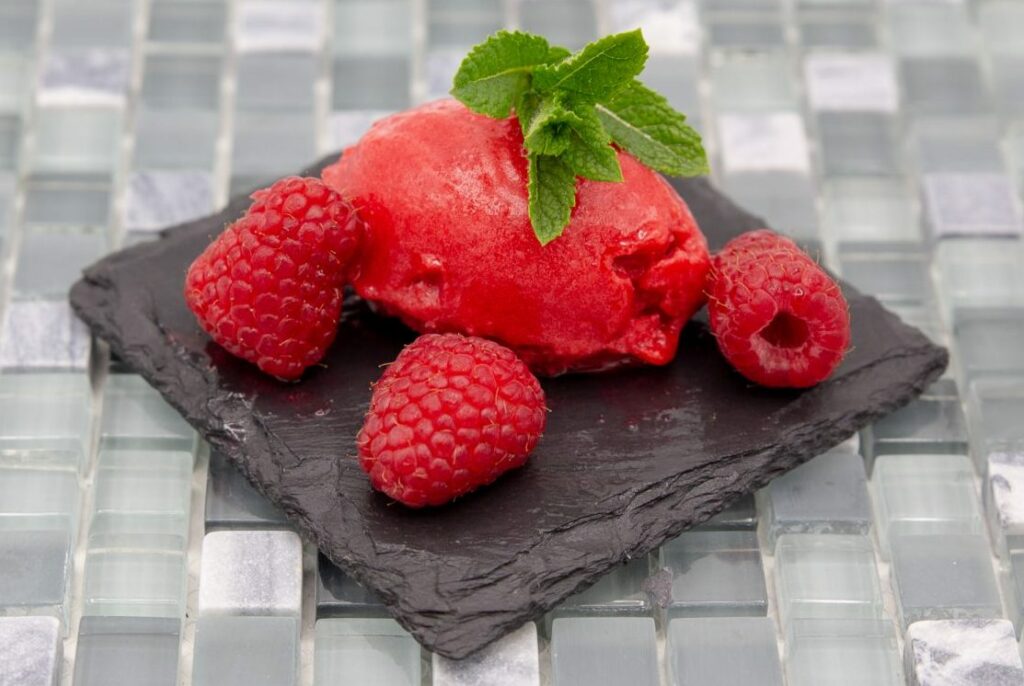 Raspberries are actually cooked no real berriesbut of course that does not detract from the taste of this creamy raspberry sorbet.
There are also yellow and black cultivarswhich can be used just like the red berries. This certainly gives a funny effect with this ice cream. Alternatively you can also use frozen fruit.
Raspberry sorbet ingredients
2 portions
125 g raspberries
110 g water
25 g lemon juice (approx. 1/2 lemon)
30 g sugar
12 g dextrose
1 pinch of salt
Preparation
Place all ingredients except the raspberries in a pot and heat gently until everything is dissolved. Let the syrup cool down.
Carefully wash fresh raspberries.
Put the raspberries and syrup together in a blender and puree.
Cool in the refrigerator for about 30 minutes and then freeze in the machine or in the freezer.
If you don't like the seeds, you should add the mass before the freezing step by fine-mesh sieve ...strike.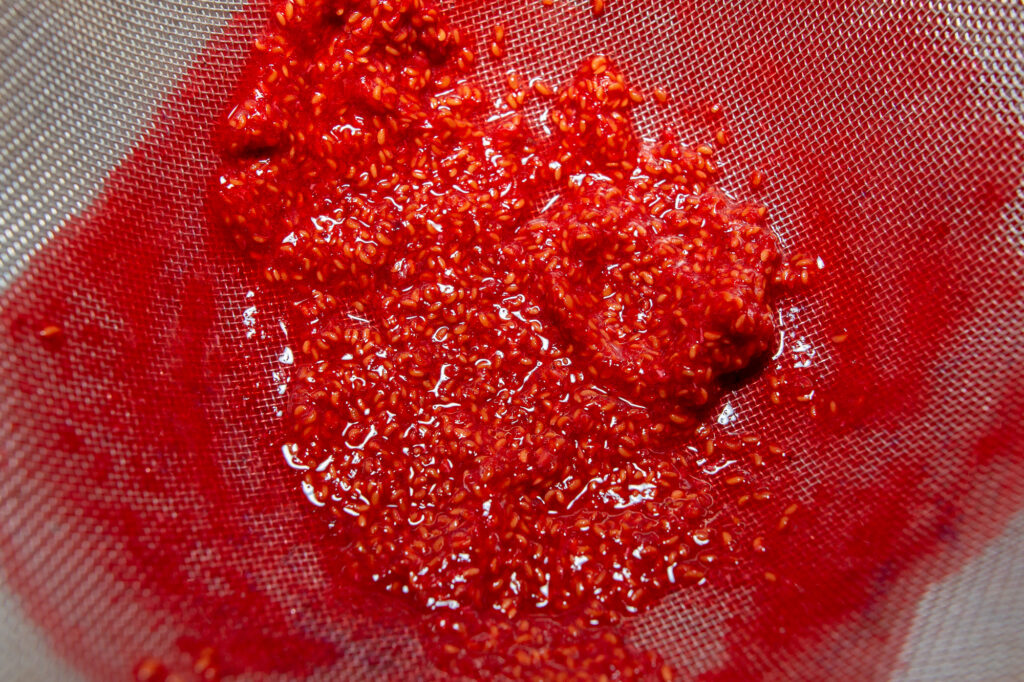 Freezing process: the mass in the Ice cream machine or alternatively in the Freezer compartment Mix well every 30 minutes with a hand mixer (approx. 4 hours).
With the latter variant, the ice cream can be put into the blender for a short time before serving. Here only work at low speed so that the ice cream does not melt too much.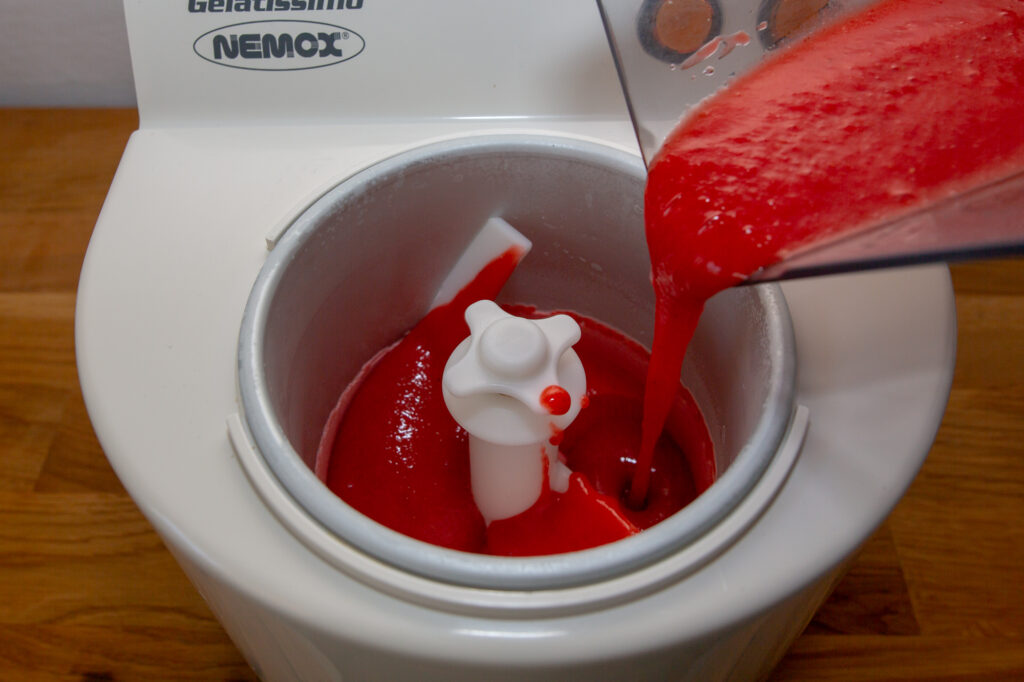 If the ice cream has been in the freezer for a longer time, it will become very hard. Then before serving in the refrigerator for 20 minutes thawed.
Things to know about raspberries
Depending on the variety, raspberries have several times a year Season. There are summer raspberries from June, autumn raspberries from August and then there are varieties that ripen twice at the times mentioned.
The berries if possible buy fresh or in a plantation self-gather. Alternatively you can also frozen raspberries which are already available in organic quality.
Raspberries do not ripen. Therefore, when buying or picking on very ripe fruits respect.
Ripe berries can be recognized by the intensive coloration. If you pick them yourself, they should come off the bush easily.
The fresh raspberries if possible chill. Place the berries in the bottom shelf on the glass plate. There it is coolest in the refrigerator.