Vegan blueberry ice cream with coconut yogurt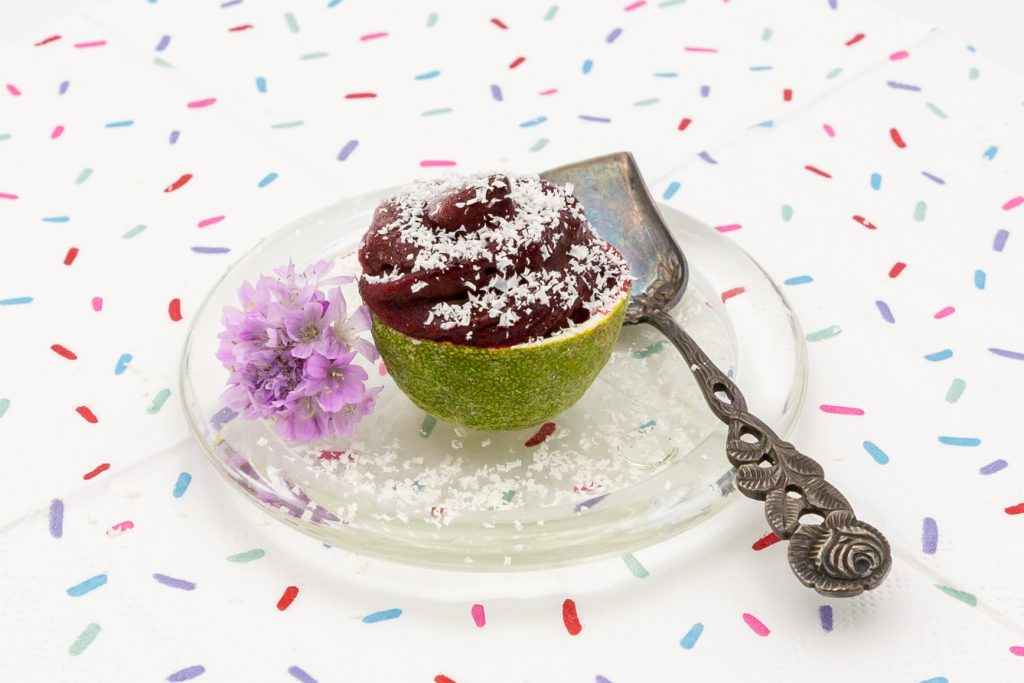 Blueberry ice cream stands out for its deep purple colour right in the eye. The variant with coconut yoghurt is an ideal combination and makes this ice cream a healthy and vegan alternative to conventional ice cream.
In recent years, in every major supermarket there are plant-based yoghurts to buy. But you can also buy coconut yogurt do it oneself, if you have a Yogurt maker* owns.
I have for this recipe Coconut blossom sugar* is used. But you can also replace it with regular sugar. The coconut blossom sugar is made from nectar and brings another caramel-like flavor nuance in our ice cream.
The best thing about it: the ice cream mass is prepared in less than 5 minutes!
Ingredients vegan blueberry ice cream
For 4 servings
Optional:
white chocolate (s. Tips)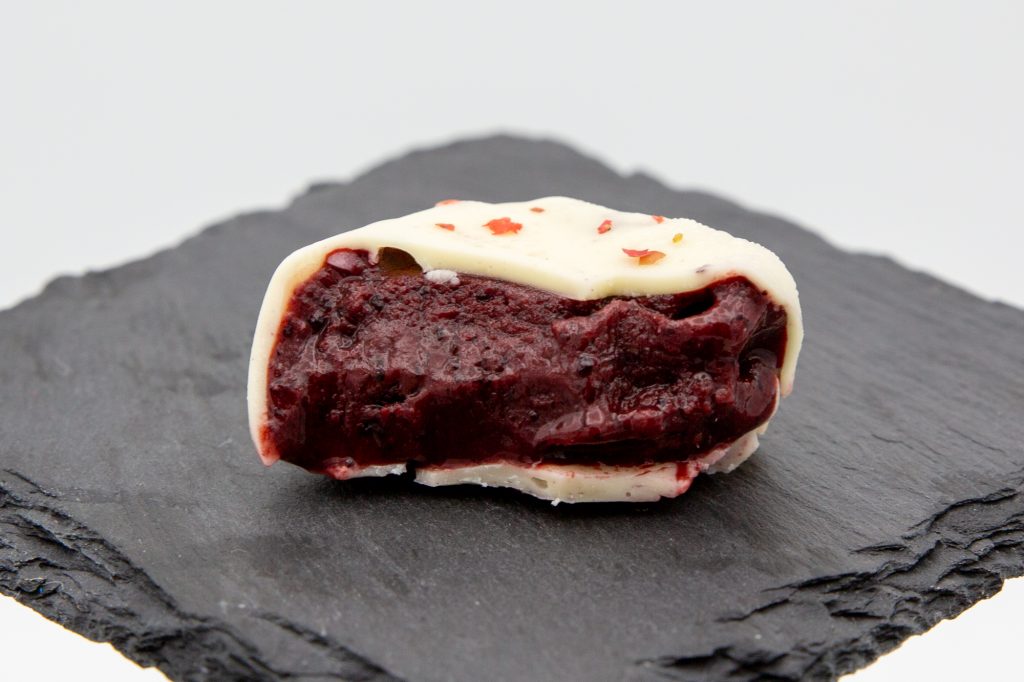 Preparation of the ice cream mass
Wash the fresh blueberries or let the frozen ones thaw.
Put all ingredients in a blender and puree very well.
The ice cream machine prepare and pre-cool for a few minutes, depending on the model. Switch on the mixer and pour in the ice cream mixture (duration approx. 30 minutes).
Alternatively in freezer compartment (Step by step guide) freeze and mix well every 30 minutes with a hand mixer (total time about 4 hours).
Last updated on December 7, 2023 at 19:17 . Please note that the prices displayed here may have changed in the meantime. All information without guarantee.
If the ice cream has been in the freezer for more than a day, then let it thaw in the refrigerator for about 30 minutes before eating. Temper the ice cream confection in the refrigerator for about 20 minutes.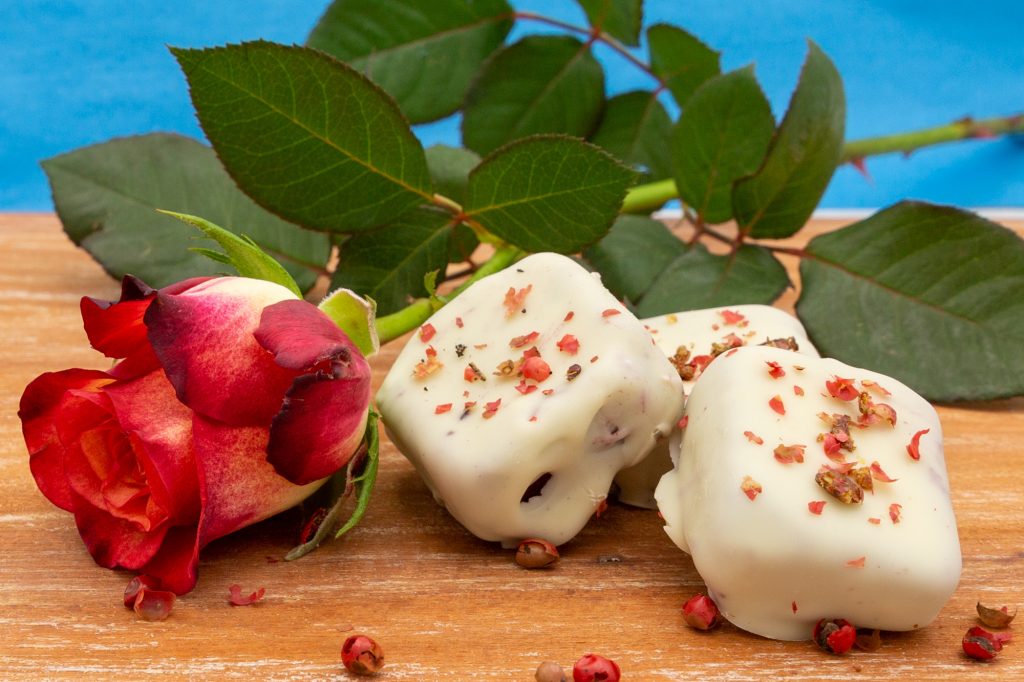 Tips for vegan blueberry ice cream
As ramekins you can use for example the scraped out Lime halves use. I always collect lime peels in my freezer and reuse them for different purposes when I need them.
Almond brittle also fits very well as a topping or to fold in for the crunch effect. Classically, you can also mix the whole thing with Coconut sprinkles* sprinkle.
Another nice variation is to make the ice cream in the form of of ice cream confectionery with white chocolate to cover. For instructions you can download my Ice cream confection recipe look at.
As Forms for your Ice confectionery you can use many different things: Silicone baking molds, Chocolate moulds* or small paper cups.
White chocolate has by definition a milk content. If you want the recipe to remain vegan, you will need to either vegan white chocolate or you can make your own, for example after the Recipe from the witch's kitchen.
---
More vegan recipes for ice cream are for example my Stracciatella ice cream from oat milk, my Vanilla ice cream with reduced sugar or Chocolate ice cream from aquafaba.
Other recipes with Blueberry are Blueberry sorbet, a classic blueberry ice cream from milk or a Tonka bean ice cream with fresh berries, which is made in the freezer.
If you love coconut, then also check out my recipes for creamy coconut ice cream and Raffaello ice cream an.