Tiramisu ice cream: recipe without egg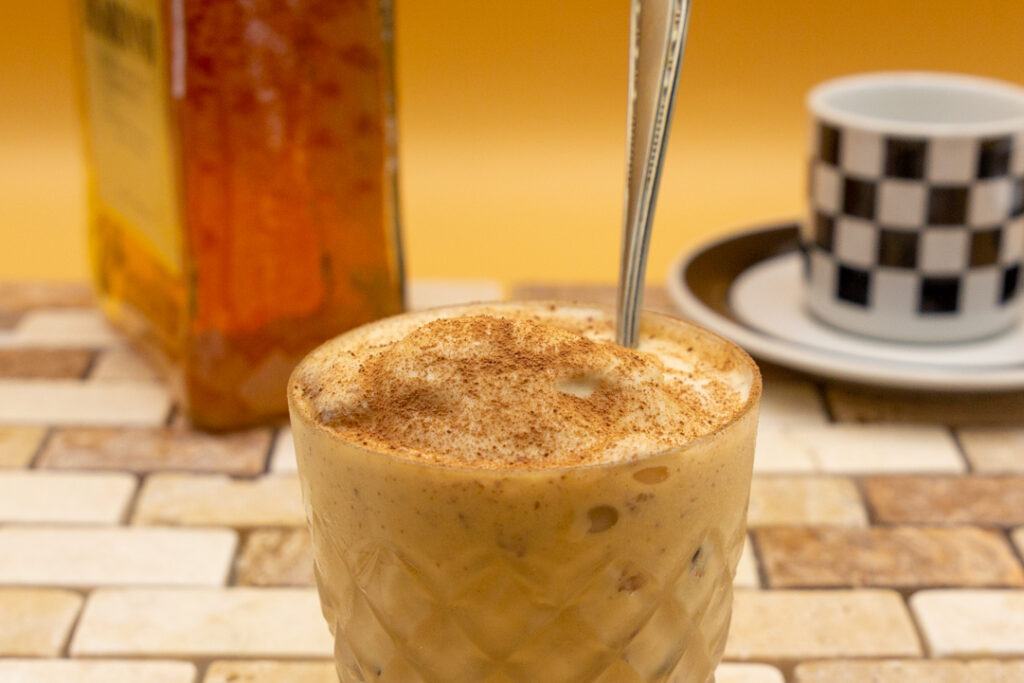 Tiramisu ice cream is a good Alternative to the italian Dessert classic tiramisu. It is no egg necessary and the ice cream keeps without problems in the freezer. I would even say it is Much faster prepared than the actual dessert.
The harmonious combination of Espresso, mascarpone and amaretto make this ice cream a favorite of coffee lovers. Even I, as a confirmed tea drinker, find this tiramisu ice cream simply delicious. So be sure to try it out!
If you want, you can layer the finished tiramisu ice cream with ladyfingers and freeze it (see. Tips). Alternatively offers my Recipe for Tiramisu parfait With egg and direct freezing of the ice mass.
ingredients
4 portions
Preparation tiramisu ice cream
Preparation: about 20 minutes
Resting time: at least 20 minutes up to one day
Freezing time: approx. 30 minutes (with ice cream maker) or 4 hours (without ice cream maker)
Mix the milk with the sugar, dextrose, glucose, skim milk powder, inulin and salt while stirring and heat until everything has dissolved.
Continue stirring and heating for a few minutes just before boiling.
Turn off the heat and allow the ice cream mixture to cool slightly.
Stir in locust bean gum and guar gum.
Make the espresso and add to the tiramisu ice cream mixture.
Mix mascarpone and ice cream mixture well with a whisk.
Allow to cool and either steep overnight in the refrigerator or continue processing immediately.
Add the amaretto (non-alcoholic variant s. Tips) due to the freeze inhibition only shortly before the end of the freezing process. With the ice cream machine, this is approx. after 20 minutes, with the manual version approx. after 3.5 hours.
The ice cream machine prepare and pre-cool for a few minutes, depending on the model. Switch on the mixer and pour in the ice cream mixture (duration approx. 30 minutes).
Alternatively in Freezer freeze and mix well every 30 minutes with a hand mixer (total time about 4 hours). The ice cream will not be as creamy when made this way as in an ice cream maker.
If the ice cream has been in the freezer for a longer period of time or your freezer is particularly cold, simply allow it to thaw slightly in the refrigerator for about 15 minutes before eating.
Tiramisu ice cream tips
If you have a alcohol-free version then instead of the amaretto, take 1-2 drops of Bitter almond oil* or 10 g Amaretto syrup*. The two are incorporated into the ice cream mixture with the mascarpone.
On the Internet you read again and again that instead of espresso you can also instant soluble coffee can take for tiramisu. I would advise against it. It is simply not the same. At least a simple Espresso maker* for the stove most will find in their kitchen. Those who have a portafilter machine at home are of course fine. We ourselves use an espresso from the local Coffee roaster Vogelmaier ("Pound Guy"). Very good is also the Espresso Il Gusto from the famous Dinzler coffee roastery*.
Classically, tiramisu ice cream is made with Ladyfingers* combined. I myself am not a big fan of it. But for the sake of completeness, here are the different variations: either you hand them in whole or crumbles them and lift them under the ice cream mass at the end of the freezing process. When you have crisp the ladyfingers first, then you should just before serving sprinkle over the ice cream. For those who prefer the soggy version as in tiramisu, the ladyfingers can be in espresso (with a little amaretto, if desired) and layer in a freezer container with the finished ice cream.
Should you still Mascarpone have left over, then try my recipes for a creamy hazelnut ice cream, quick peach ice cream or classic malaga ice cream off.
Another dessert classic in the ice cream variety that I want to recommend to you is my recipe for Bee sting ice cream.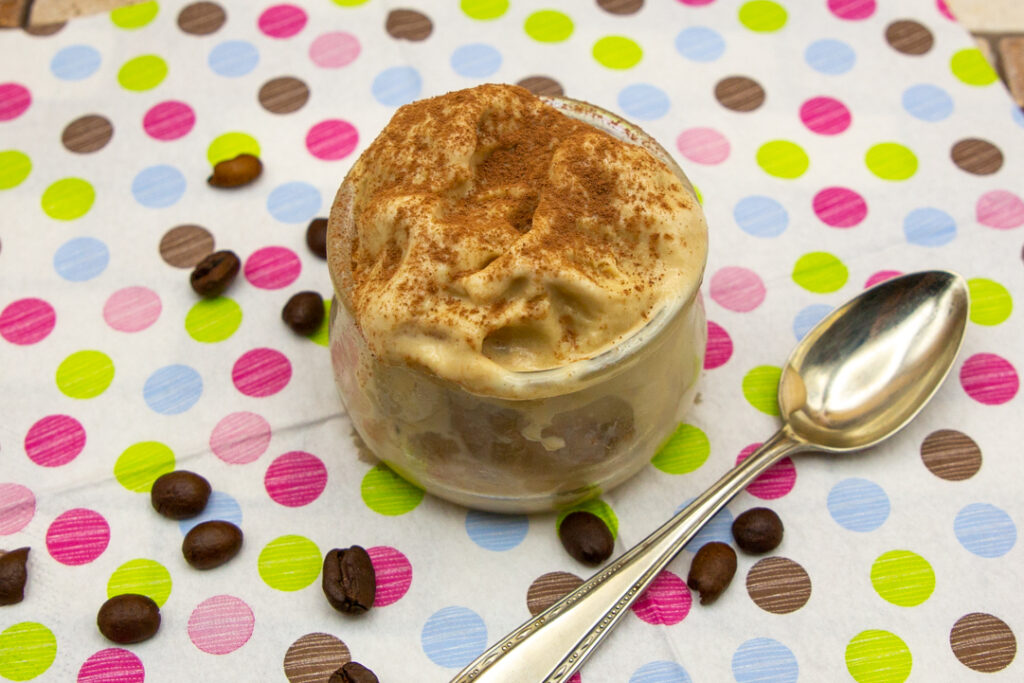 ---
Last updated on December 7, 2023 at 19:16 . Please note that the prices displayed here may have changed in the meantime. All information without guarantee.