Cashew ice cream: Milk ice cream with vanilla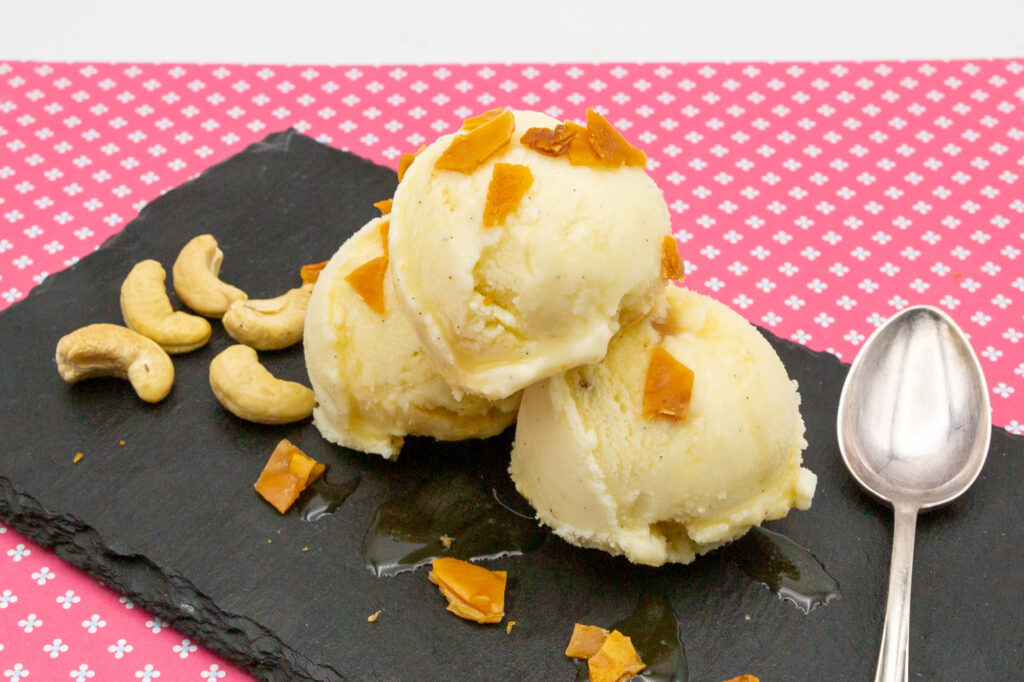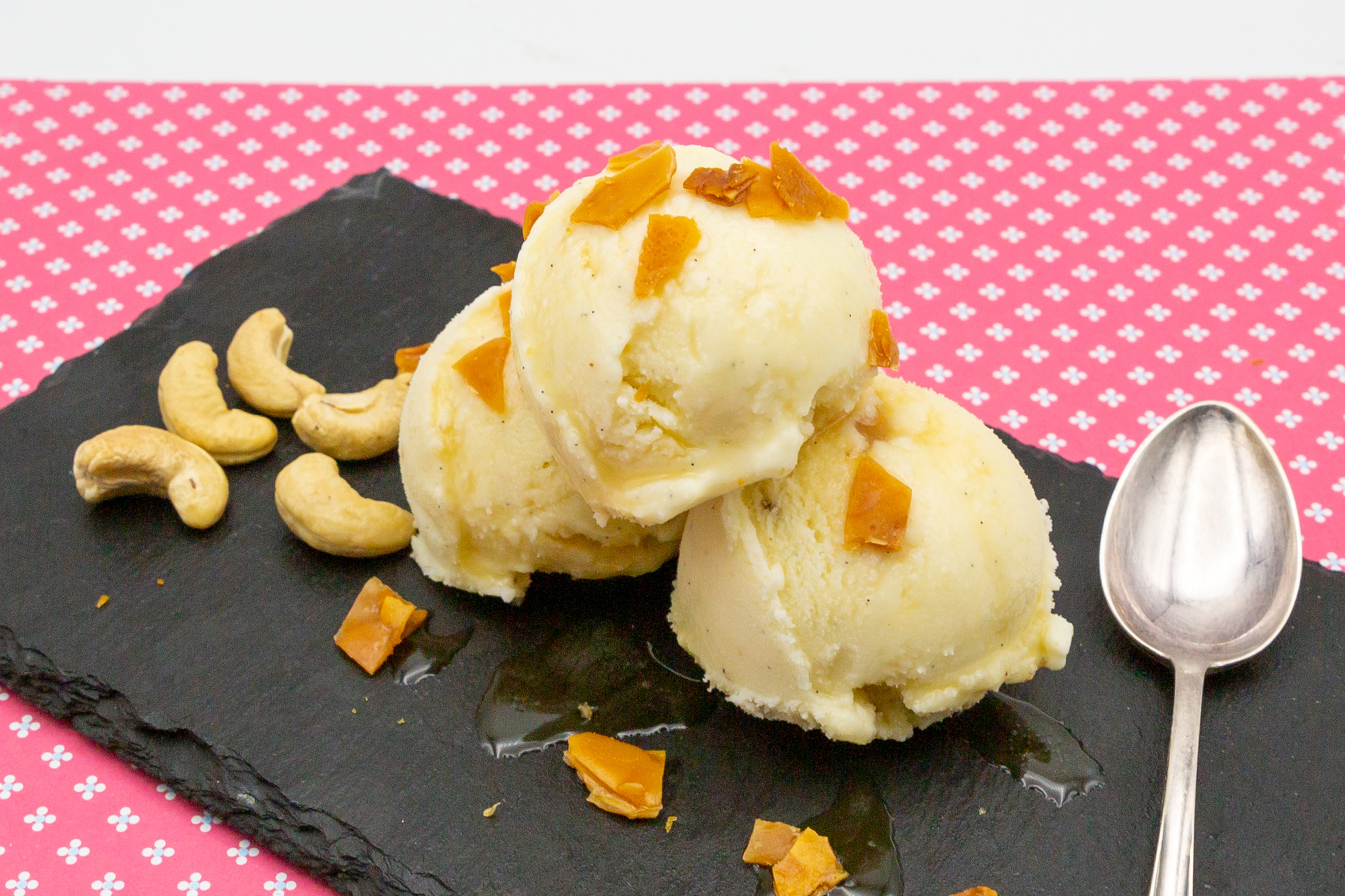 Cashews taste sweetish-nutty and so it is not surprising that they can also be ideally processed into ice cream.
Often you can find ice cream recipes that use cashews as a base for vegan ice cream varieties. I must say that none of them have convinced me yet. If you love the cashew flavor and are not vegan, then try this recipe.
To make it clear once again, this is about not about a vegan ice cream, but about combining the cashew flavor with a creamy vanilla milk ice cream. I hope this sounds as good to you as it does to me 🙂 .
Granted the inherent flavor of the cashews is not very prominent, however, I find that the Cashew ice cream a special touch and creaminess receives through these delicious seeds.
Ingredients cashew ice cream
For 4 servings you need the following ingredients:
Preparation cashew ice cream
Soak cashews in hot water for 1 hour, then drain the water.
Soaking softens the kernels and makes them easier to puree in the next step. This results in the ice cream being finer. If you don't have that much time, pour boiling water over the cashews and let them stand for at least about 10 minutes.
Finely puree the cashews together with the milk and cream in a blender. Do not beat too long, so that the fat of the cream does not settle.
Pour the cashew cream and milk mixture into a saucepan. Add the remaining ingredients. Also the scraped out pulp and the vanilla pod itself.
Heat, stirring, until just before boiling.
Hold at this temperature for a few minutes. Meanwhile, continue to stir.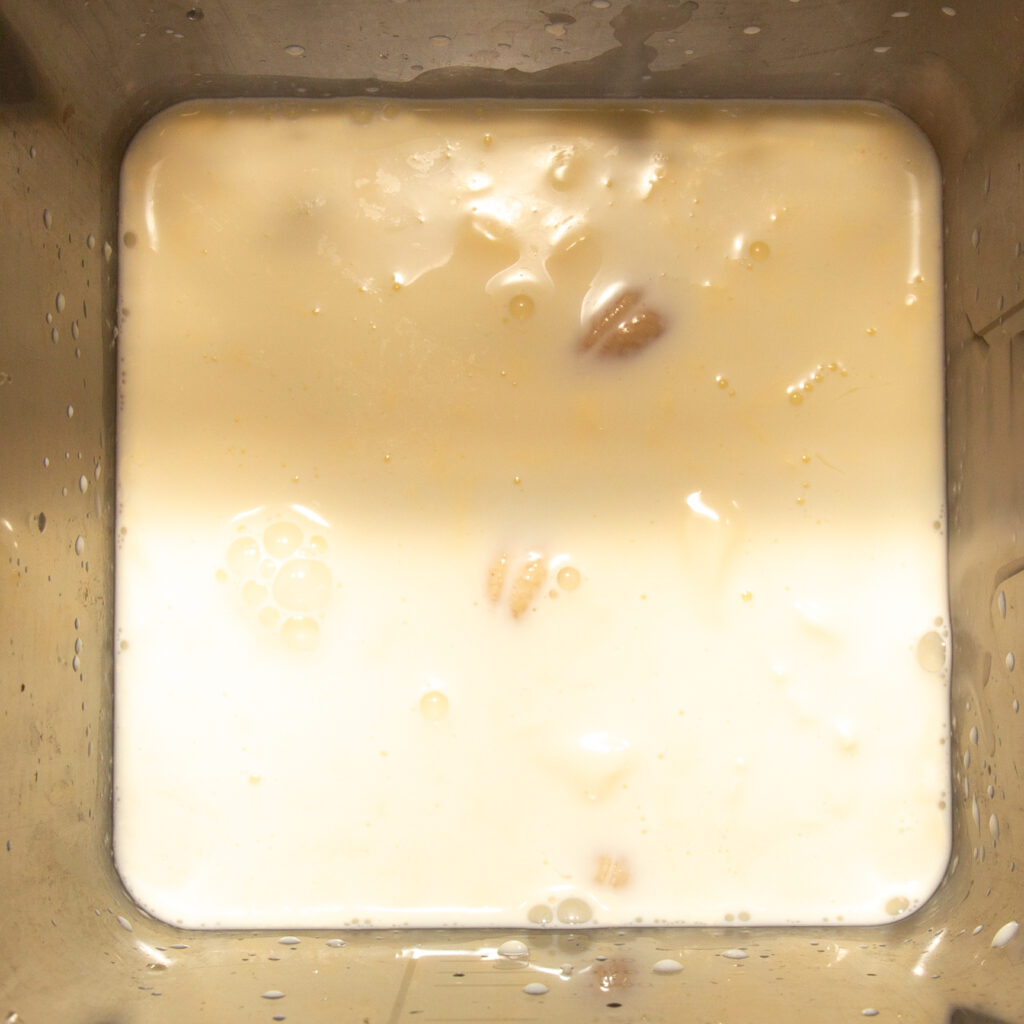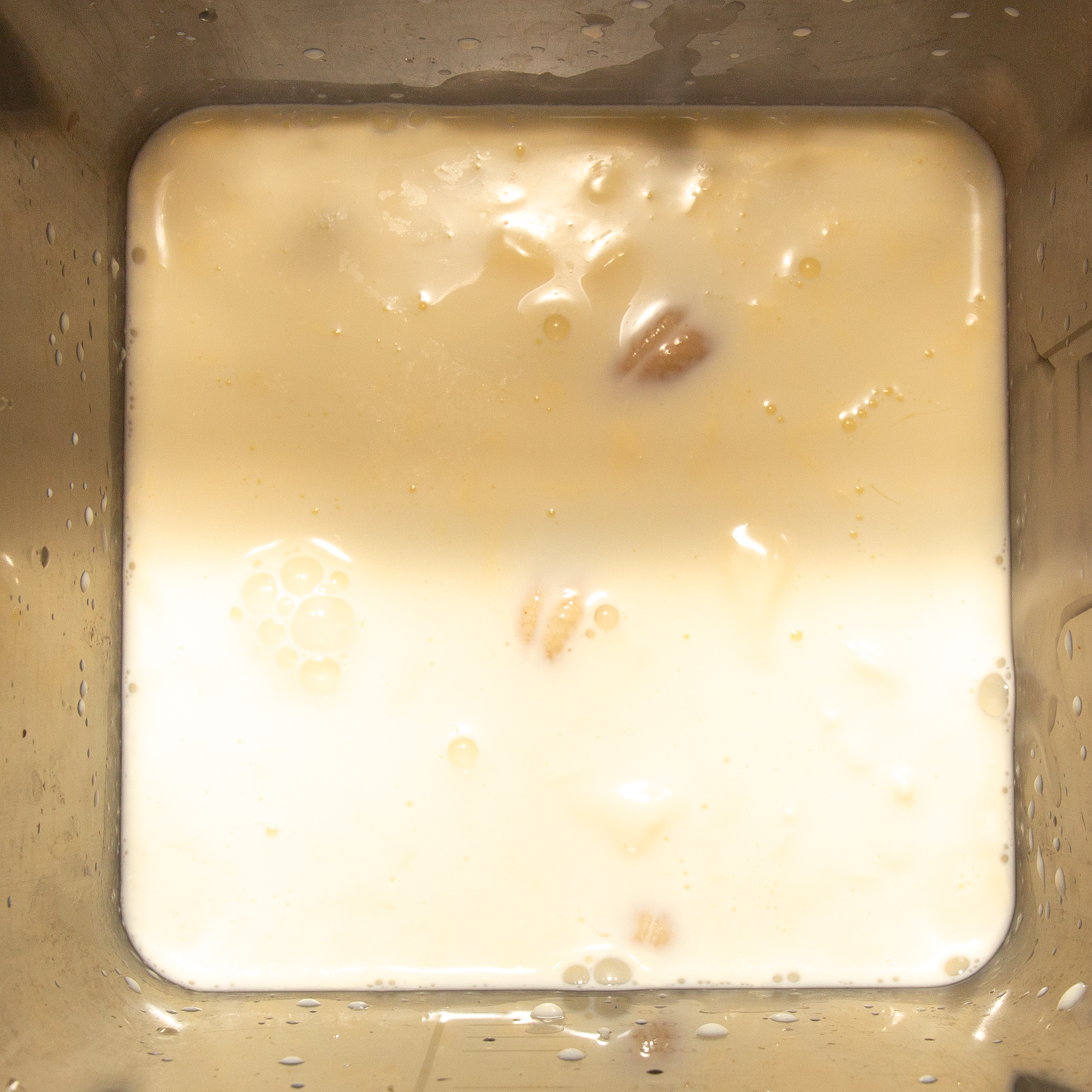 Allow the finished ice cream mixture to cool and infuse in the refrigerator for a few hours so that the vanilla flavor becomes more intense. Alternatively, continue processing immediately.
Before freezing, remove the vanilla pod and blend the ice cream mixture again.
The ice cream machine prepare and pre-cool for a few minutes, depending on the model. Switch on the mixer and pour in the ice cream mixture (duration approx. 30 minutes).
Alternatively in freezer compartment freeze and mix well every 30 minutes with a hand mixer (total time about 4 hours).
If the ice cream has been kept longer in the freezer, it will become hard. Then let it thaw in the refrigerator for about 30 minutes before eating.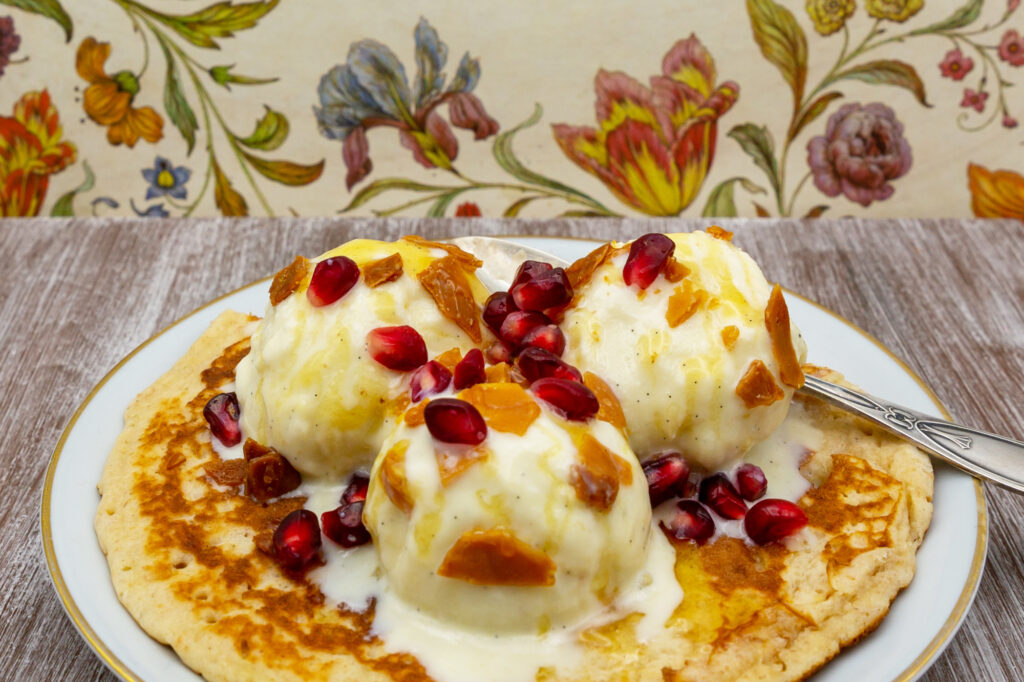 Tips and trivia:
If you want to, you can have a Caramel sauce prepare, which after cooling can be layered with the ice cream or folded in like a marble cake.
Very good also do Honey*, Maple syrup*, homemade caramel sauce, Chocolate sauce and Brittle from cashews or other nuts to this delicious ice cream.
Strictly speaking, cashews are not nuts, but drupes. The same applies to almonds and pistachios.
The extraction of cashews is not easy and is unfortunately partly accompanied by inhumane conditions or child labor. It would be great if you buy fair trade cashews like for example from GEPA or with Fairtrade label*. But of course there are several other sources of supply.
---
Last updated on December 7, 2023 at 19:16 . Please note that the prices displayed here may have changed in the meantime. All information without guarantee.
Other Milk ice cream varieties with nuts or seeds are for example classic walnut ice cream, Chocolate nut ice cream (Bacio ice cream), Bee sting ice cream with caramelized almonds or Honey sesame ice cream. It also gets really nutty with the Peanut butter ice creamwhich you should also try in the Peanut Butter Cup variation.
A recipe with Cashew paste is for example my vegan and reduced sugar vanilla ice cream.