GELATISSIMO 2020 the largest ice cream fair north of the Alps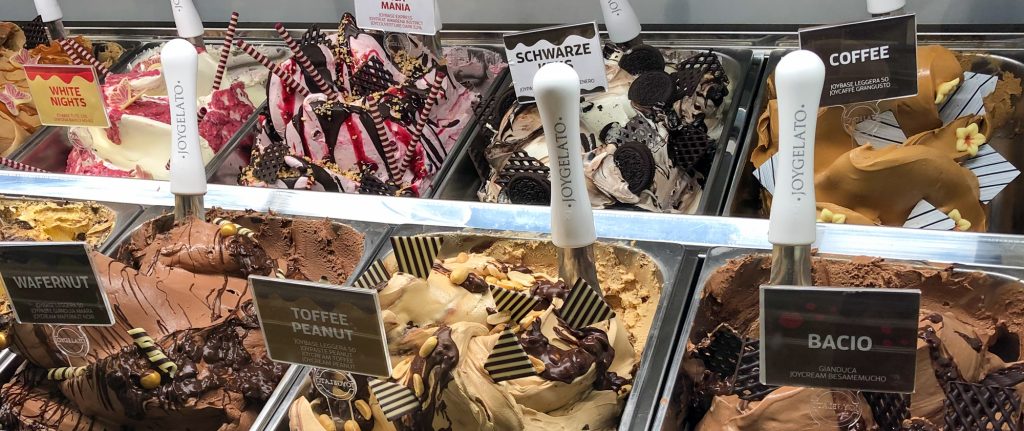 In Stuttgart the largest ice fair north of the Alps and this for the sixth time. Why the restriction "north of the Alps"? Because Italy is unbeaten in ice cream production and the fairs there have their own dimension. However, the GELATISSIMO must Comparison with the Italian trade fairs do not be shy!
This year it was time again. From February 15th to 19th the Ice cream experts. Here you can find out about the latest trends and technical developments, network or simply enjoy being among like-minded people. Everything there is to know about ice cream production in the artisanal business can be found here.
The GELATISSIMO finds every other year takes place and is only for Trade visitors admitted. In 2018 there were 50,000 visitors to the trade show and this year they counted 100,000 (Source: Stuttgart Trade Fair Centre). Of course, we from eis-macher.de do not miss this and were on site to tell you about it.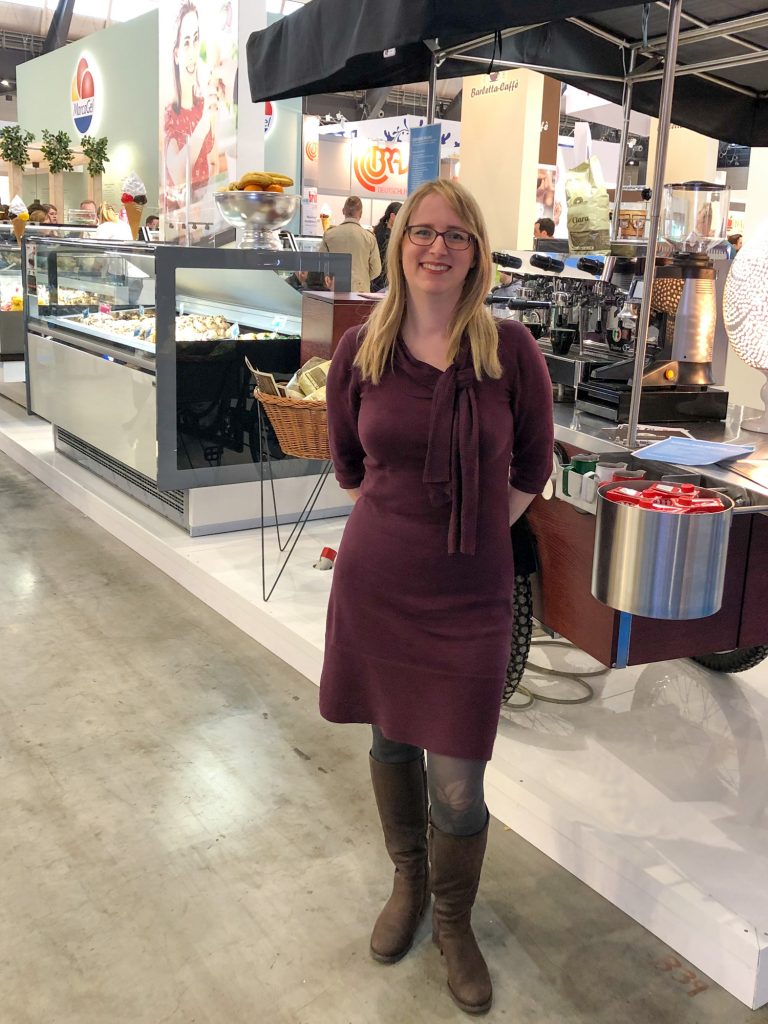 The supporting programme at the GELATISSIMO
I can only pick out spotlights here, because the 5 days are packed with many program points. There were Ice competitions, live shows and demonstrations. Plus a whole hall of exhibitors who will be Products offer. Here you can offer both Accessories, Raw materials and cooling technology marvel. Unfortunately, many of the ready-made products that make it easier for ice cream parlors to produce them often contain additives. How to recognize a really good ice cream parlor, ...who doesn't do this kind of finished product, I'll tell you in one of my other articles.
The Ice professionals Filippo Zampieron, Frederico Maronati and Giorgio Ballabeni were also there and shared their knowledge with us. I will write a separate article about the live show "Vanilla and Vanillin". By the way, a few years ago we participated in an ice course at Ballabeni Ice Cream in Munich and were very enthusiastic. Giorgio Ballabeni you just notice his passion for ice cream.
In addition there were Ice contestswhere the best gelati competed against each other. This year the categories were Hazelnut, yoghurt and strawberry. In the end, the expert jury has the quite strenuous task of trying out and evaluating dozens of different variations of one and the same ice cream. Only once in a while there is a break to calm the taste buds.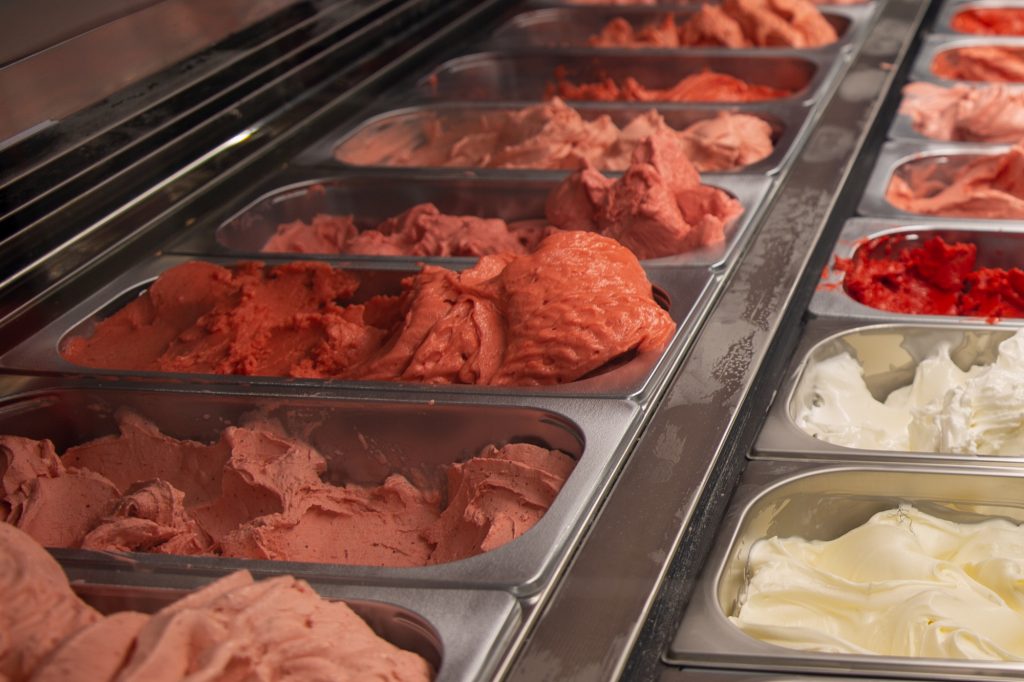 The trends
I have to say, there were no real surprises now. One big trend that was always and everywhere present was the search for alternative packaging options. There were various degradable cups and ice cream spoons in all sorts of versions. Don't get me wrong. I think it's very important to explore new avenues. Ice cream parlor owners should also be concerned about protecting the environment. There were edible ice cream spoons, for example, or ones made of easily degradable materials. However, the edible spoons were quite hard and we don't even need to start with the taste. Degradable is better then.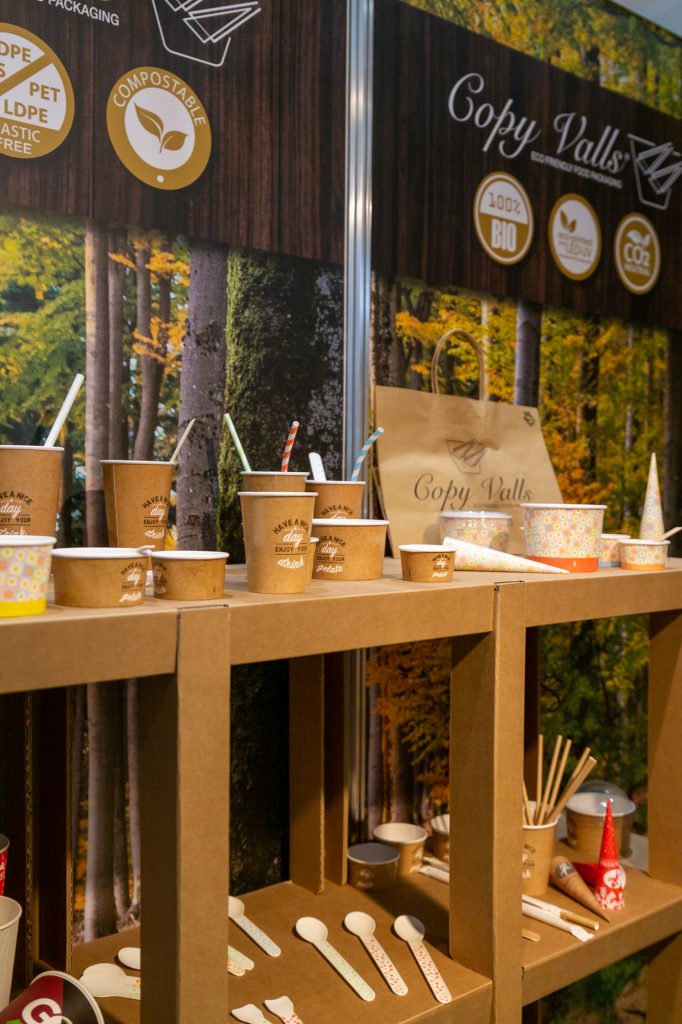 In addition, there were more frequent black ice in different flavours. For example with Coconut or ginger activated carbon was processed into ice. All I can say is that we didn't really like any of the black ice cream.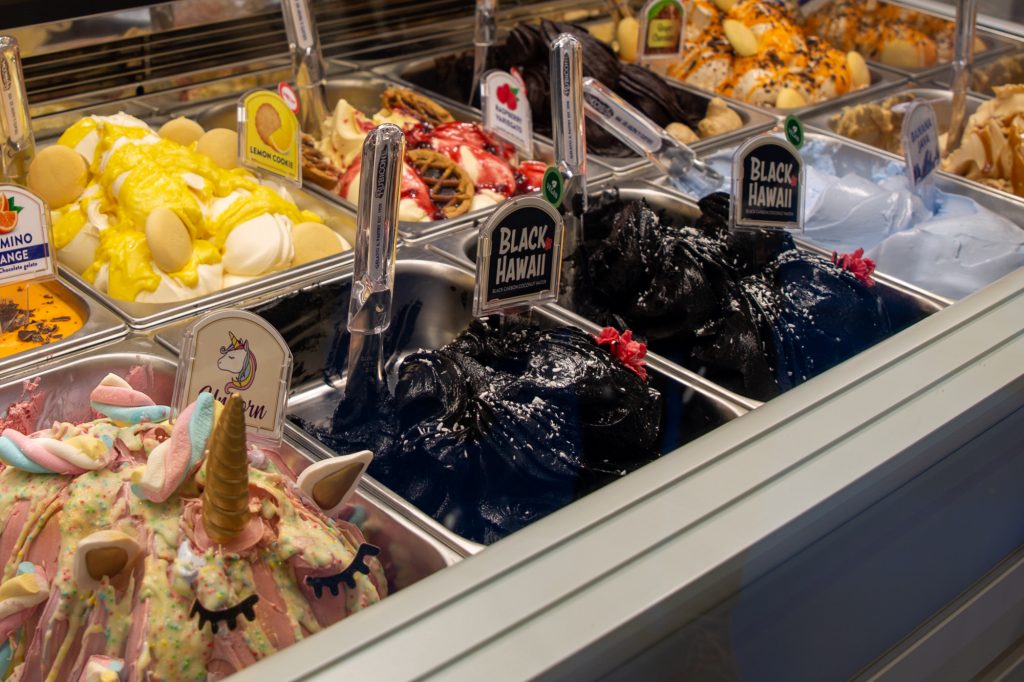 It's not new, this black ice cream. Because you can get it in some corners in Germany, too. But you should be aware that carbonated is not synonymous with healthy. The amounts contained in black colored foods have neither a positive nor a negative effect.
Conclusion
It was a real highlight to be able to experience so many different offers and information on the subject of ice cream. It's interesting and fun to stroll through the aisles and sample an incredible number of ice cream flavors. Now comes the "but"... however, I was a bit disappointed by the lack of creativity in the ice cream industry. Unfortunately, I have not been able to discover a real highlight for you.