Make your own pineapple ice cream in the freezer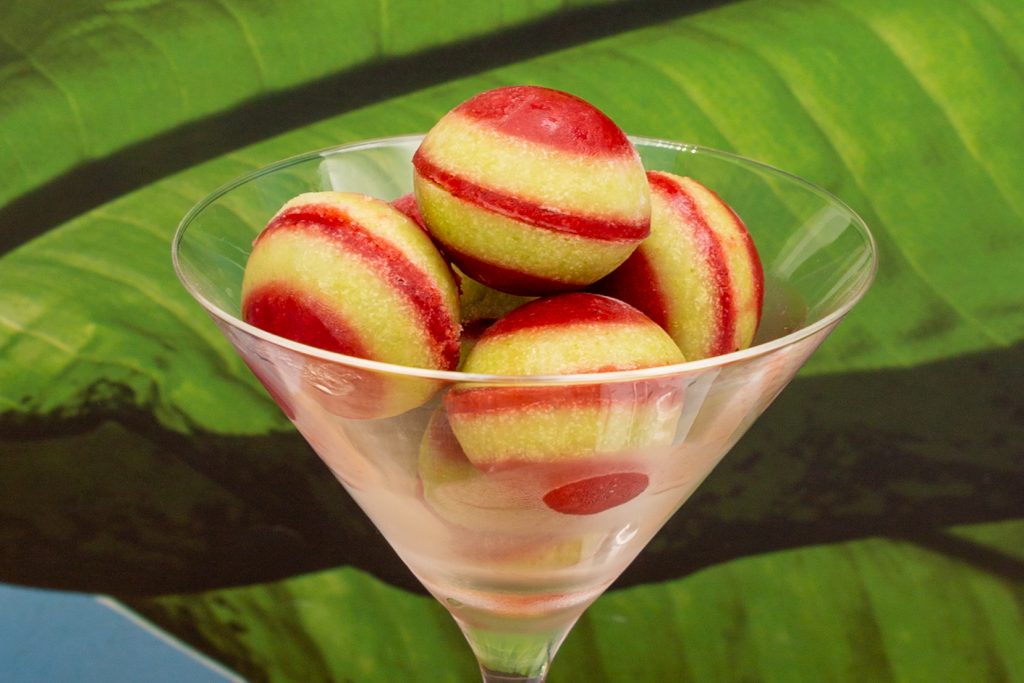 I don't really eat pineapple ice cream very often. But this popsicle is really... very refreshing and doesn't need many extras. So a pretty healthy and vegan ice cream.
The beautiful green colouring comes from the fresh Coriander is achieved. I usually leave it when I cook. Now I finally have a recipe that allows me to use up the leftovers.
I know that some people don't like the taste of coriander. It is probably genetic, that for some coriander tastes soapy. But don't worry, you can use cilantro also simply leave out or other herbs such as Mint use.
What distinguishes popsicles from other types of ice cream?
At popsicle will be a water- or milk-based liquid poured into moulds, with a Stem and frozen. With this type of ice no ice cream machine or any other intermediate step is necessary.
Therefore you can easily make this ice cream yourself and it is also very suitable for Production together with children.
You can also funny colour layers with different types of fruit ice cream or freeze whole fruits, like the blueberries here.
Ingredients Pineapple ice cream on a stick
250 g pineapple
3 tablespoons of fresh coriander (alternatively omit or e.g. mint)
200 g coconut milk
2 TBSP. Agave syrup*
2 tablespoons lime juice
Preparation
Peel the pineapple and cut it into pieces.
Wash the coriander or other herb.
Place all ingredients in a blender and puree finely.
Place the mixture in stick moulds or other containers (see Tips) and let it freeze for about 3 hours.
How I made the balls with the different colors, you can continue below read.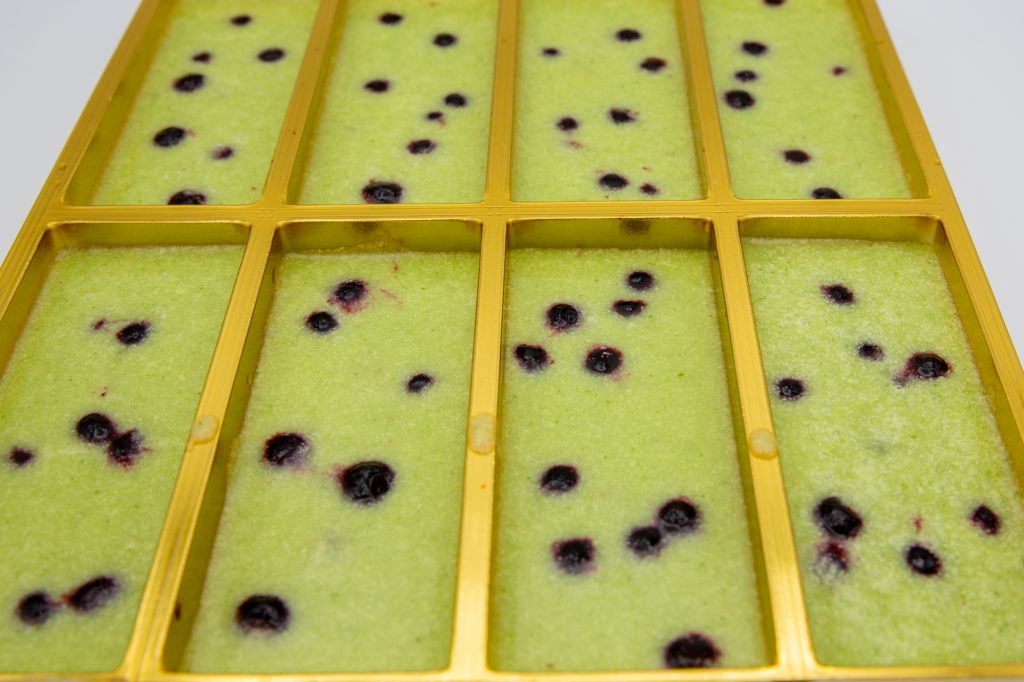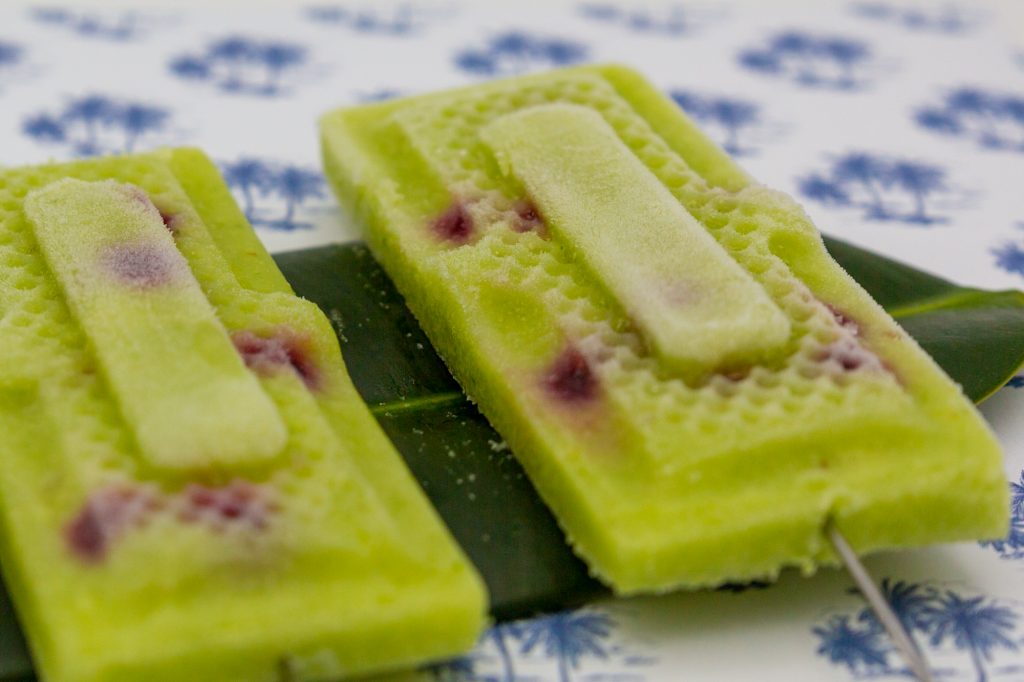 Tips for making ice cream on a stick
If you no stick ice forms or ice cube forms you can take any shape that doesn't get narrower towards the top.
For example small plastic cups, Yoghurt cup or Food Packagingwhich have a suitable shape. These can also be used again and again, if you treat them with care.
I often use the Egg holder from my refrigerator, since I have no use for it anyway. Maybe you have something like that in your closet at home? But you can also Silicone baking pans use.
As stems you can use different things depending on the size. For example Toothpicks or Metal skewers for the ice cube moulds, but also normal teaspoon can be put into larger moulds. I always take the Plastic spoon I get at the ice cream parlor with my ice cream. I just think they're too good to throw away. But you have to be careful when you eat, because with all these variations the ice cream slides away much faster than from a wooden stick.
It also looks nice different shifts makes, as in my example, the Strawberry Sorbet Alternate the mixture with the pineapple ice cream.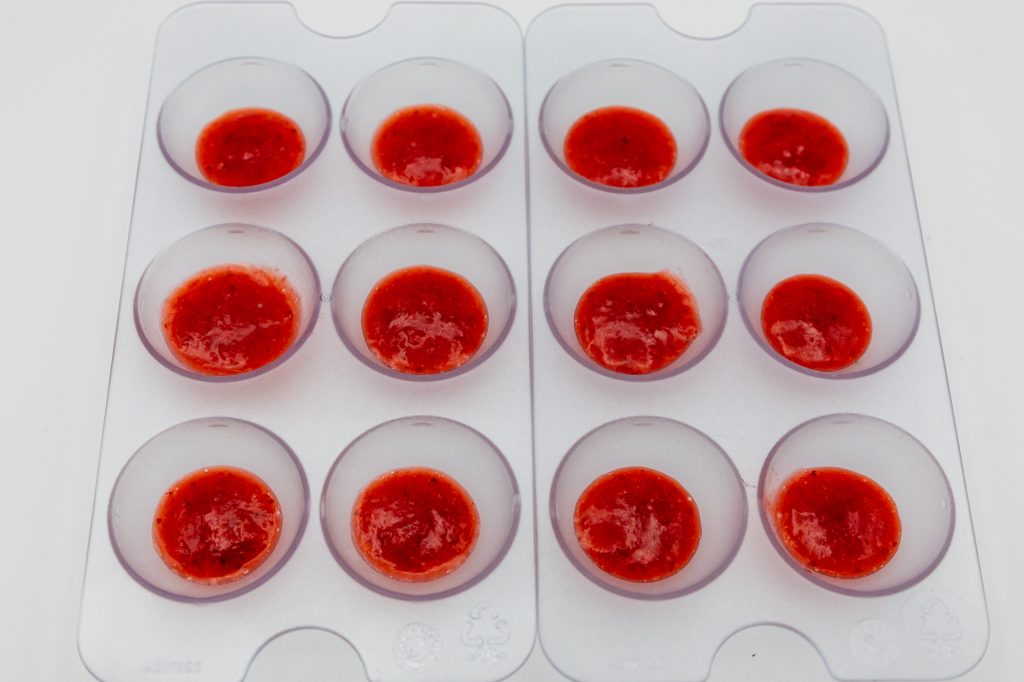 In the case of the self-improvised stem ice forms, which It is best to stick the stems in firstwhen the mass is already somewhat solid (i.e. after about 1 hour). It depends on the shape and thickness.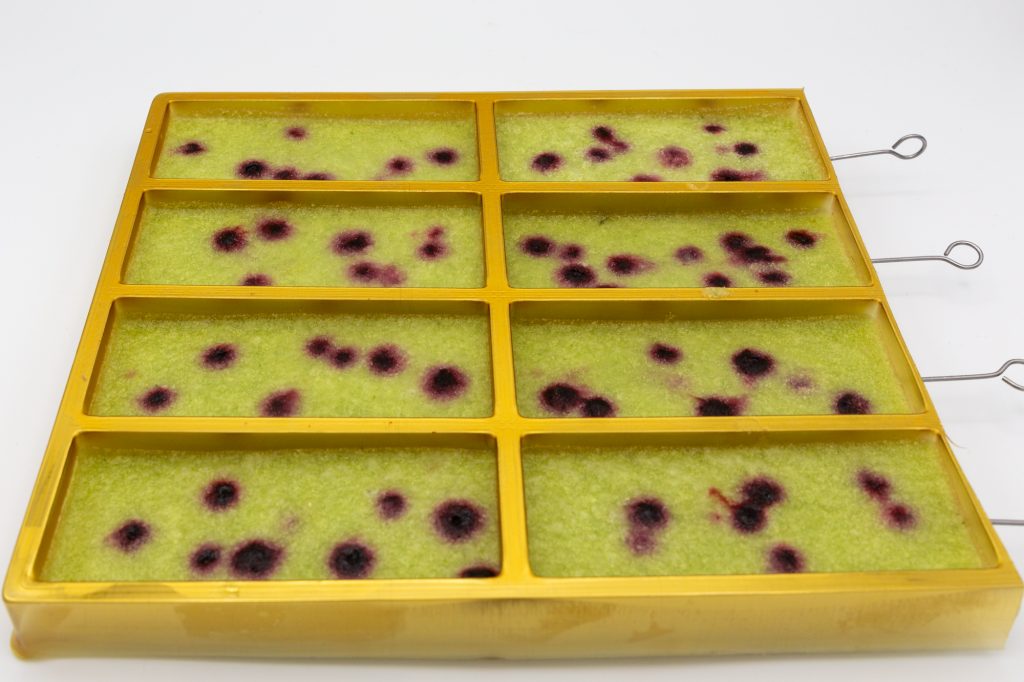 The smaller the mould, the faster you get your finished ice cream. The scoops, for example, are in less than 3 hours I was finished.
To get the ice out of the container, place it in hot water and then by means of Hand warmth continue heating until the ice flows out easily.
Many more popsicle, Sorbet or vegan recipes you can find on my blog. For children I can offer you the homemade ice cream confection or the production of Nicecream recommend.
---