9 Fun facts about ice: useless knowledge collected for you
I have collected "useless knowledge" about ice cream for you. Some of these facts you will probably have heard before. But I am sure that I can surprise you with most of the fun facts. And maybe you can impress one or the other acquaintance with it or make them laugh.
1. the strangest kinds of ice cream
People always get strange ideas. For example, about coming out of Breast Milk ice cream. In a London ice cream parlor, the variety called "Baby Gaga" was sold out after just one week. However, the British authorities had the ice cream made from breast milk banned.
In Japan - as you would expect - there are ice cream flavors that look like Octopus, horse meat or Beef tongue taste.
In the meantime, the trend toward unusual ice cream varieties has also arrived in Germany. Just think of the Crazy ice cream maker in Munich. There are varieties like Roast pork or pizza ice cream.
2. where does the term "ice cream parlor" come from?
In the 19th century, many immigrant Italians sold their ice cream from the wagon or the window of their apartment. To make it easier for customers to reach the sales opening, the ice cream sellers put them Floorboards under the feet. The ice cream parlor was born.
3. how long does it take to eat a scoop of ice cream?
As a rule, one must lick 50 timesto eat a scoop of ice cream. I know, this is useless knowledge of the very highest order 😉 The test subjects will certainly not have objected to an appropriately large sample.
4. brain freeze or cold headache while eating ice cream.
Supposedly, one in three people suffer from this pain and, of course, there is a medical name for it: sphenopalatine ganglioneuralgia.
As a rule, the pain lasts a maximum of 30 seconds and then disappears. Probably responsible for this are Receptors in the palate. When they get cold very quickly, they send a signal to the brain. You can avoid the pain signal if you slow down your ice cream. If it does happen, then it should help to warm the palate area again e.g. with the tongue or a lukewarm drink.
5. the Ice Maker Valley
Have you ever wondered why ice cream parlors are so often called Dolomiti? Traditionally, most Italian ice cream makers in Germany come from a Valley in the Dolomitesthe Val di Zoldo.
6. ice cream for quadrupeds
Some ice cream parlors now also offer Ice cream for dogs an. This is of course for the quadrupeds compatible and comes with very little sweetness. You can such ice cream for his four-legged friend also quite simply do it oneself.
7th world record in stacking ice balls
The Record in ice ball stacking with incredible 121 balls is held by the Italian Dimitri Panciera. This kind of world record has always been good to be stored as useless knowledge.
8. ice on style was created by a funny coincidence
Frank Epperson - a lemonade maker allegedly accidentally dropped in a frosty night a Spoon in a glass of lemonade standing outside. The next morning we had the very first popsicle!
9. really expensive ice cream
Round 180 Euro costs a scoop of the glowing ice with jellyfish protein from England. Still a bargain against the 800 euros expensive truffle saffron vanilla gold ice cream "Black Diamond" from Dubai. It's always a no-brainer to throw together the most expensive spices or substances to get an expensive end product. Whether it also tastes good is another question.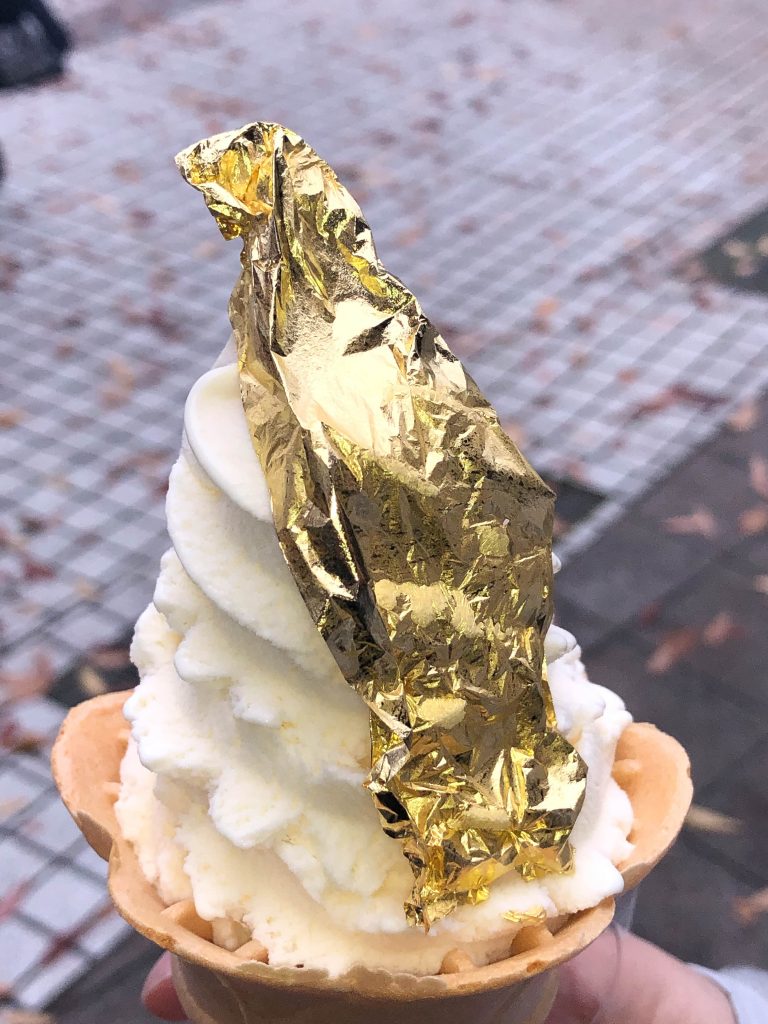 ---
I hope I could surprise and amuse you a little bit. If you know any other useless knowledge about ice cream, feel free to write it in the comments.