Strawberry sorbet easy to prepare
Who does not love strawberrysorbet? When in early May, the first strawberries are ripe and you see the red fruits after the cold season, you know that summer is not far. The fruity taste and the lightness of a Sorbets make this variety one of the most popular desserts.
A recipe for a creamy strawberry ice cream with milk can also be found on my blog.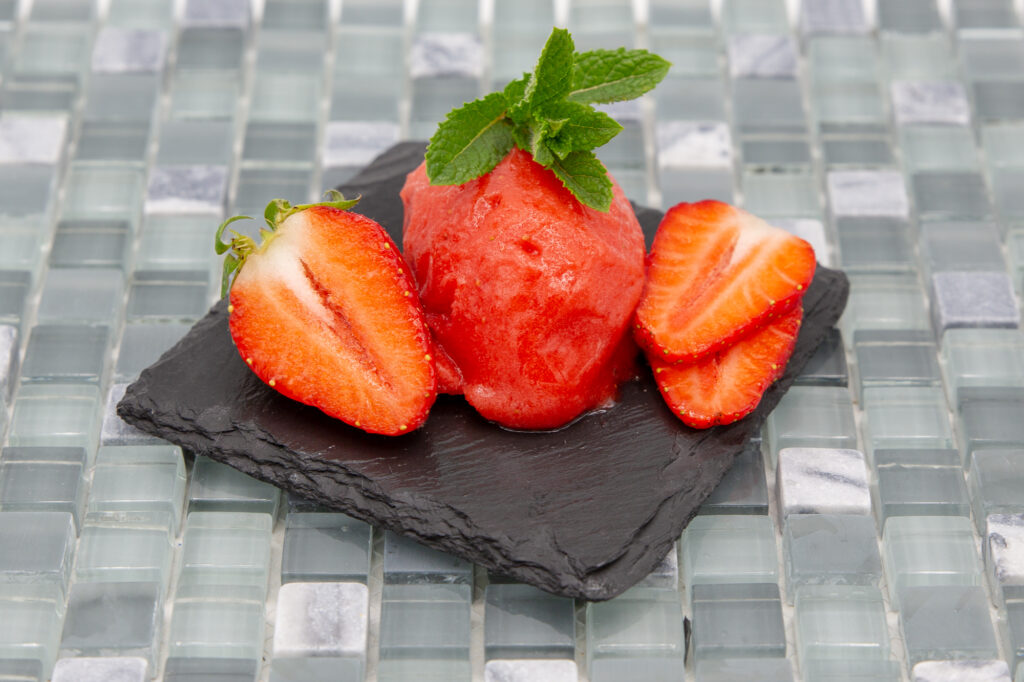 Ingredients for strawberry sorbet
2 portions
Preparation
Place all ingredients except the strawberries in a pot and heat gently until all is dissolved. Let the syrup cool down.
Meanwhile, wash the strawberries, remove the stalks and cut them into pieces.
Put strawberries and syrup together in a blender and puree.
Leave to cool in the refrigerator for about 30 minutes.
If the kernels bother you, the mixture should still pass through a fine-mesh sieve. Pour the liquid into the ice-cream maker or, alternatively, mix well with a fork in the freezer every 30 minutes (approx. 4 hours). In the latter case, the ice cream can be put into the blender again briefly before serving.
If the ice cream has been in the freezer for a longer time, it will become very hard. Then let it thaw for 15 minutes in the fridge before serving.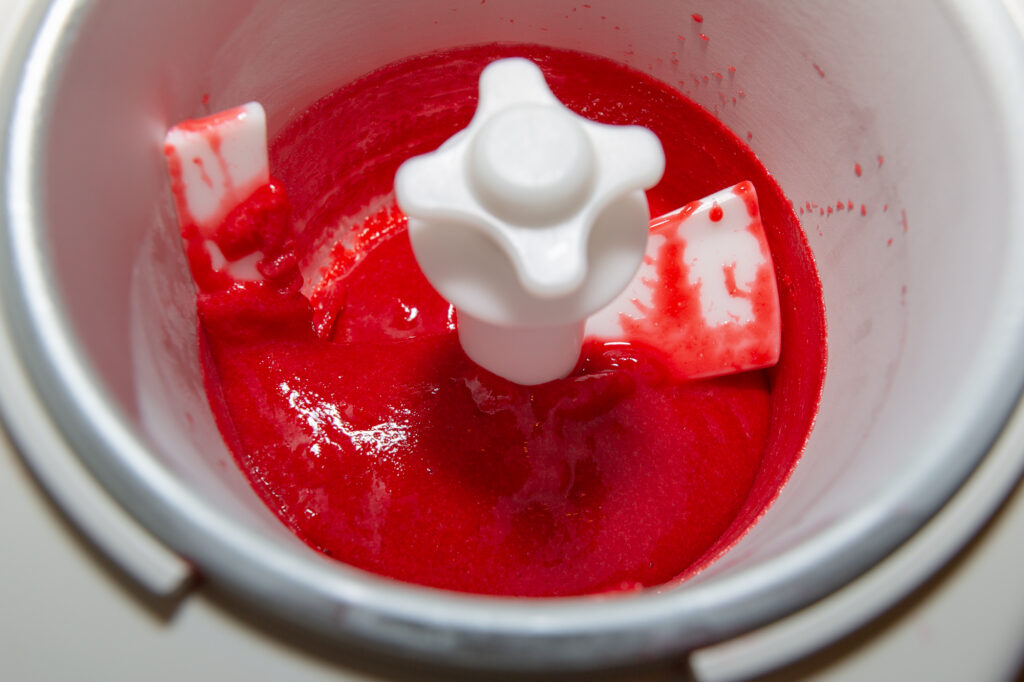 Interesting facts about strawberries
There's nothing like the taste of fresh strawberries. You should therefore buy locally if possible or pick the berries yourself in a strawberry field. Organic quality is also very important for berries, as the whole fruit is eaten and the pesticides are particularly concentrated on the surface.
The vitamins and secondary plant compounds contained in strawberries suffer from long transport times. Strawberries from the local region should therefore be preferred.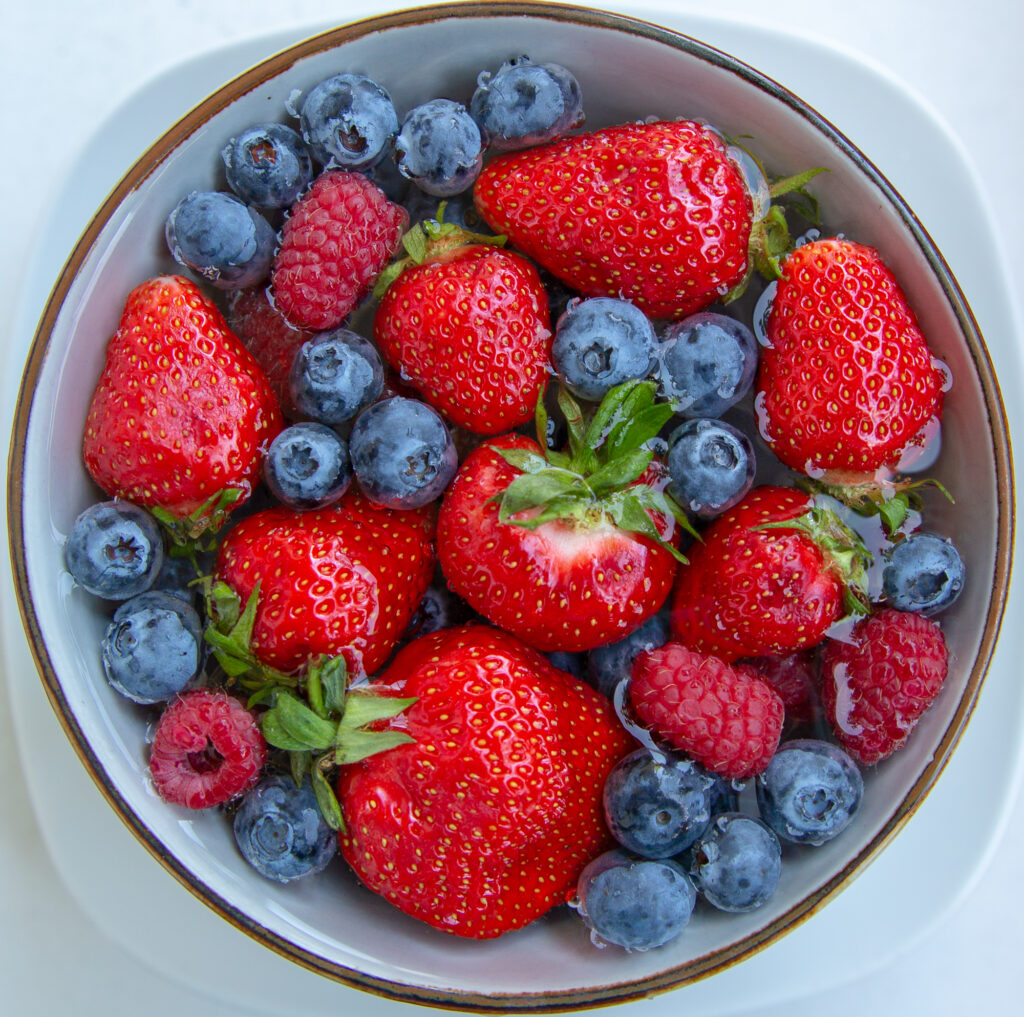 Tips strawberry sorbet
Strawberries are very pressure sensitive and easily perishable. After transport best loosely spread in the Refrigerator vegetable compartment store and consume within 2 days.
Before eating or processing the strawberries to wash briefly in cold water dip. Then carefully pat dry, and only then remove the stalk and leaves.
If you don't like strawberries, you can also make Blueberries, Mango or Raspberries a delicious Sorbet conjure.
---