Blueberry ice cream easy to make yourself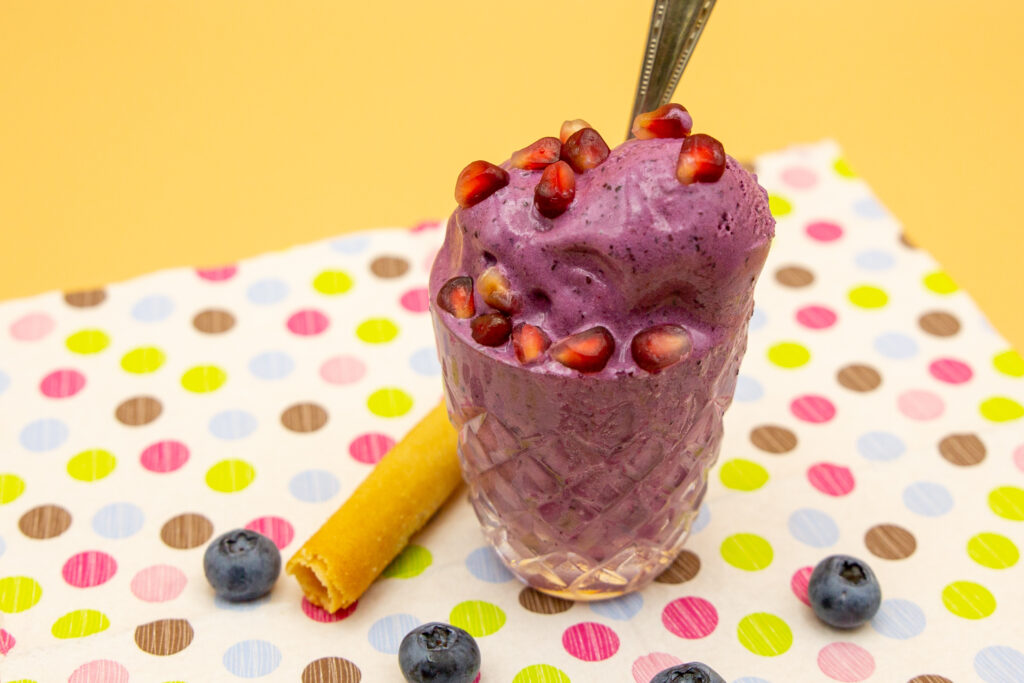 Blueberry or blueberry ice cream captivates with its unmistakable deep purple color. The small Vitamin bombs are in season right now. But even outside the harvest season, you can find good alternatives in the frozen food section of the supermarket.
This recipe is a fruity milk icethat does without egg and is still creamy.
Who is looking for a Recipe without milk or a vegan recipe ...who's going to be at the Blueberry sorbet or at my Recipe for vegan blueberry ice cream with coconut yogurt.
Ingredients blueberry ice cream
4 portions
400 g milk
200 g cream
100 g cane sugar or regular sugar
40 g dextrose
40 g inulin
25 g skimmed milk powder
10 g glucose
1 g locust bean gum
1 g guar gum
1 pinch of salt
250 g blueberries
optional: approx. 1 tablespoon lemon juice

Preparation blueberry ice cream
Heat all ingredients except the blueberries and lemon juice together in a saucepan, stirring until just before boiling.
Hold at this temperature for 5 minutes while stirring.
Allow the milk ice cream mixture to cool to lukewarm.
Add the blueberries and blend well with a hand blender or stand mixer.
If you want a very fine ice cream without fruit pieces, pass the ice cream mixture through a sieve.
Depending on the type of blueberry, add about 1 tablespoon lemon juice and mix well. It is best to approach carefully with the amount of lemon juice and taste again and again until the blueberry ice cream mixture is somewhat tart. Remember that it is normal for the unfrozen ice cream mixture to taste a little too sweet.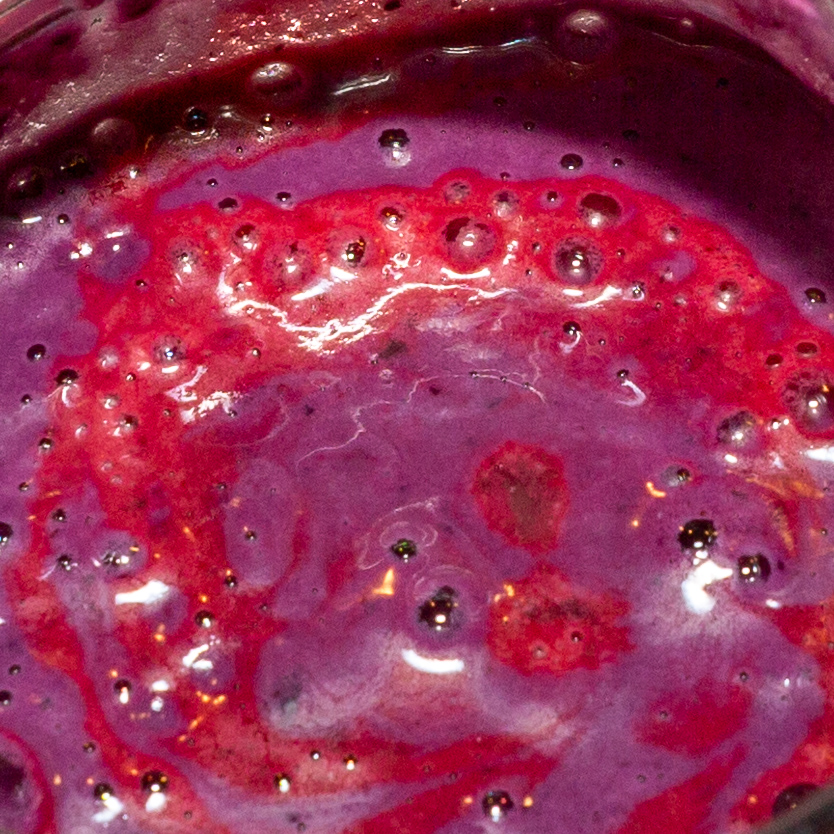 As far as possible, leave to infuse in the refrigerator for 4 hours. Otherwise, process after cooling.
The Ice cream machine prepare and pre-cool for a few minutes, depending on the model. Switch on the mixer and pour in the blueberry ice cream mixture (duration approx. 30 minutes).

Alternatively in freezer compartment Allow to freeze and mix well every 30 minutes with a hand mixer (total duration approx. 4 hours).
If your freezer is very cold, the ice cream will harden over time. Then let it thaw in the fridge for about 30 minutes before eating.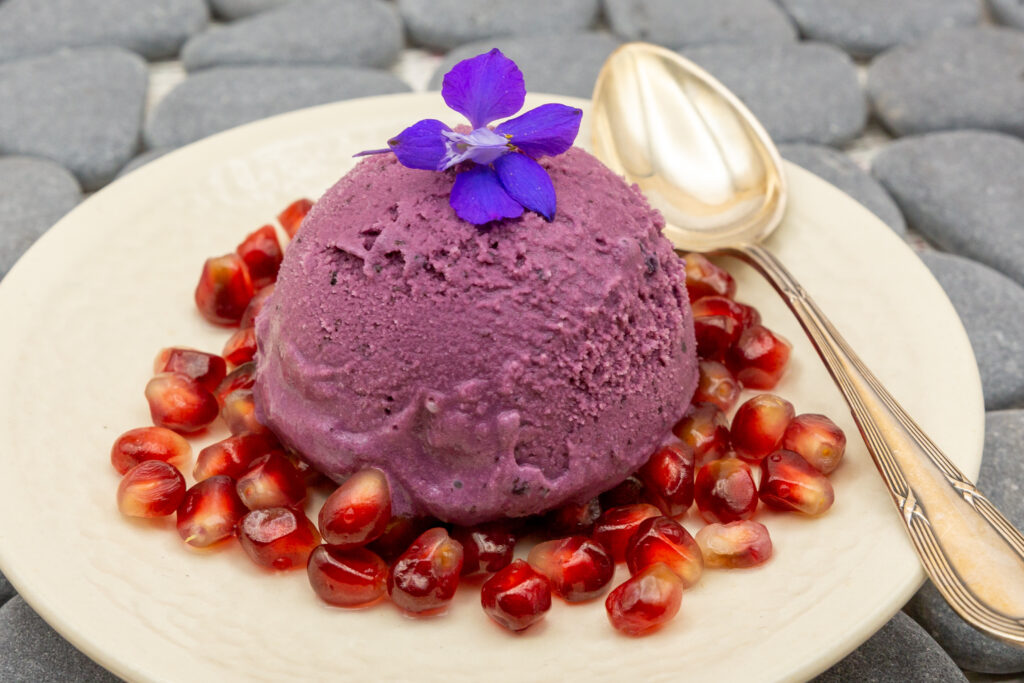 Worth knowing and tips
The intense blue colour of blueberries comes from the pigment myrtillin, which belongs to the Anthocyanins heard. These secondary plant compounds are said to have an anti-inflammatory effect, slow down the aging process and can also prevent cancer.
Depending on the sweetness of the blueberries, you should add more or less of the Lemon juice Add. Be sure to add the lemon juice only after the ice cream has cooled to add. Otherwise, the milk curdles and the ice cream is then unfortunately no longer salvageable.
With self-picked blueberries you have the maximum freshness guaranteed. Either you are lucky enough to be able to pick in your own garden or visit a berry plantation. During the season (approx. June to August) there are in each Supermarket Blueberries to buy. Also the fruits from the Freezer usually have a very good quality.
Since blueberries hardly ripenYou should make sure to use fully ripe fruits. However, they can only be kept for a few days and should be picked on a cool place must be kept.