Spider made of ice as Halloween dessert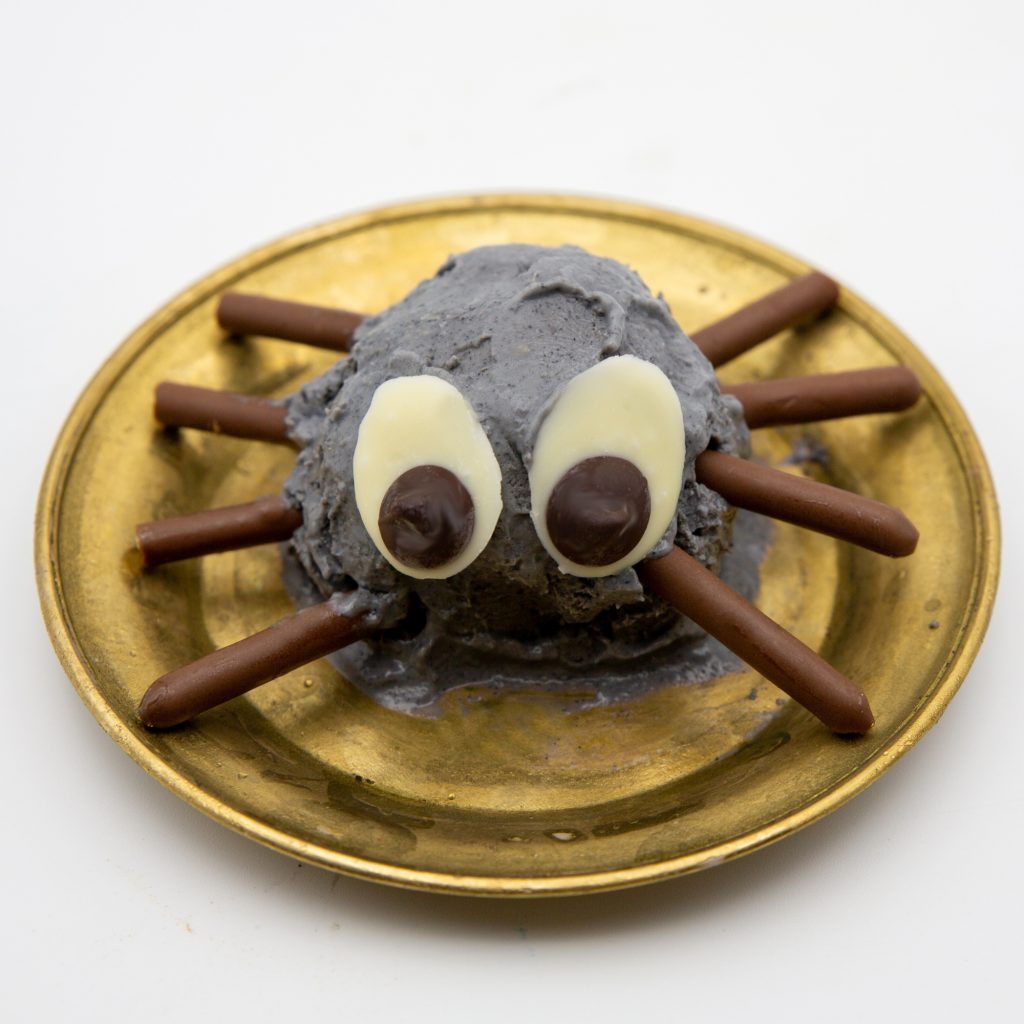 For this spider I have black sesame ice cream used. If I make it, I will optimize the recipe even further and put it online here.
But you can just as well use classic Vanilla Ice Cream or Vanilla ice cream with reduced sugar and put it into the ice cream mass before the freezing process Activated carbon give. You can get activated charcoal at the pharmacy or online. It colors the ice cream grayish to black. If you don't want to make your own ice cream, you can also use Buy vanilla ice cream and black food colouring and form the spider body from it.
The spiders themselves are easy and fast preparation and don't look so scary as long as you're not afraid of spiders. In fact, I think they're very cute. 🙂
You can also use this Halloween dessert prepare the day before, if you have a freezer compartment large enough.
Children assembling the spiders is also great fun. However, attaching the legs can be a muddy affair if the ice is still too hard or already too soft.
Ingredients for spiders
For 5 arachnids
The plates should be well pre-chilled. It is best to put them in the freezer for at least 30 minutes.
Making eyes from chocolate
Melt the white chocolate or couverture over a water bath.
Using a spoon or piping bag, paint ovals filled with the white chocolate on a sheet of baking paper.
Press a brown chocolate drop into one end of the oval.
Let the chocolate set. If you want to do it quickly, you can let the eyes set in the refrigerator.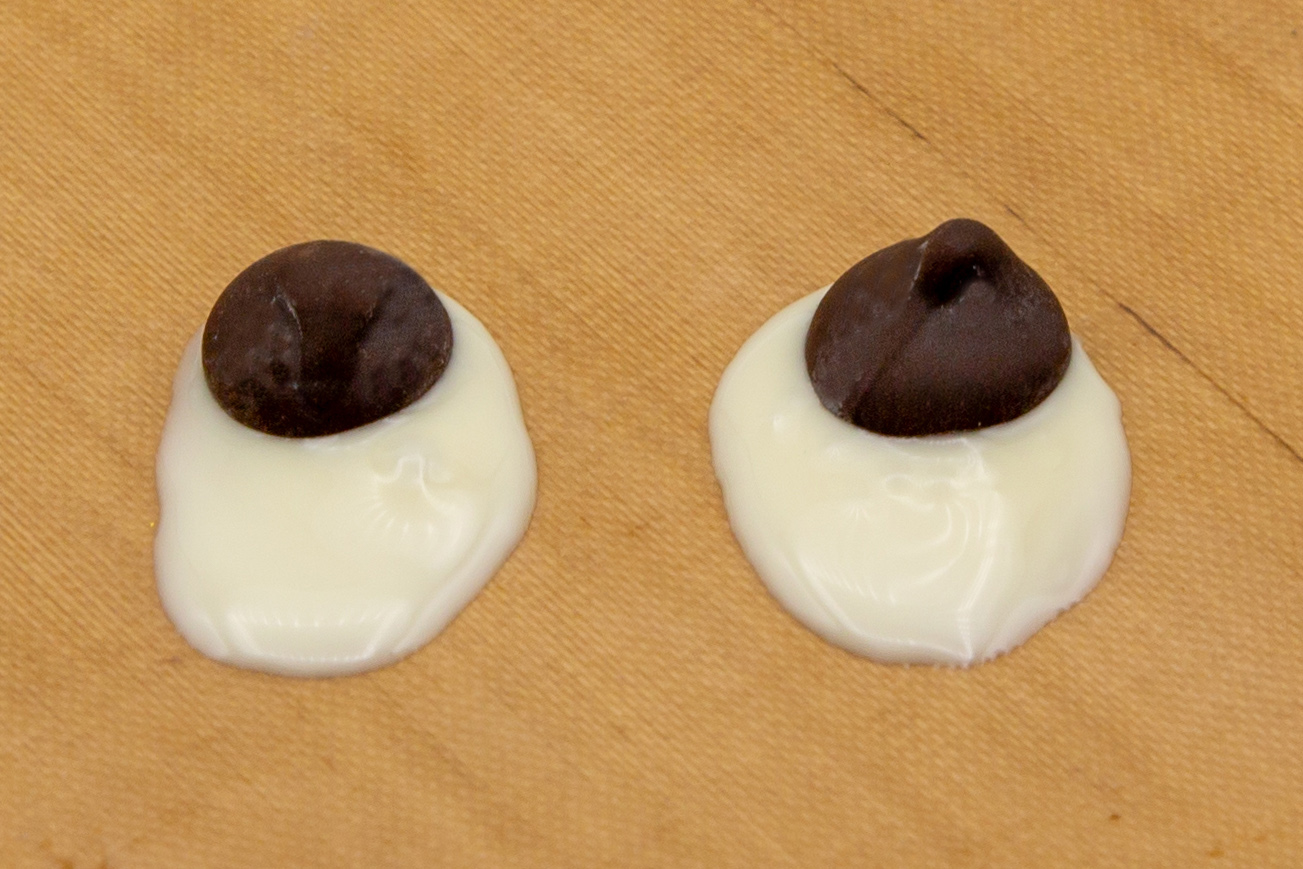 The spider legs
Break the micado sticks into equal-sized pieces. Remember not to make them too short, as part of the stick will disappear into the ice cream scoop (about 3-4 cm).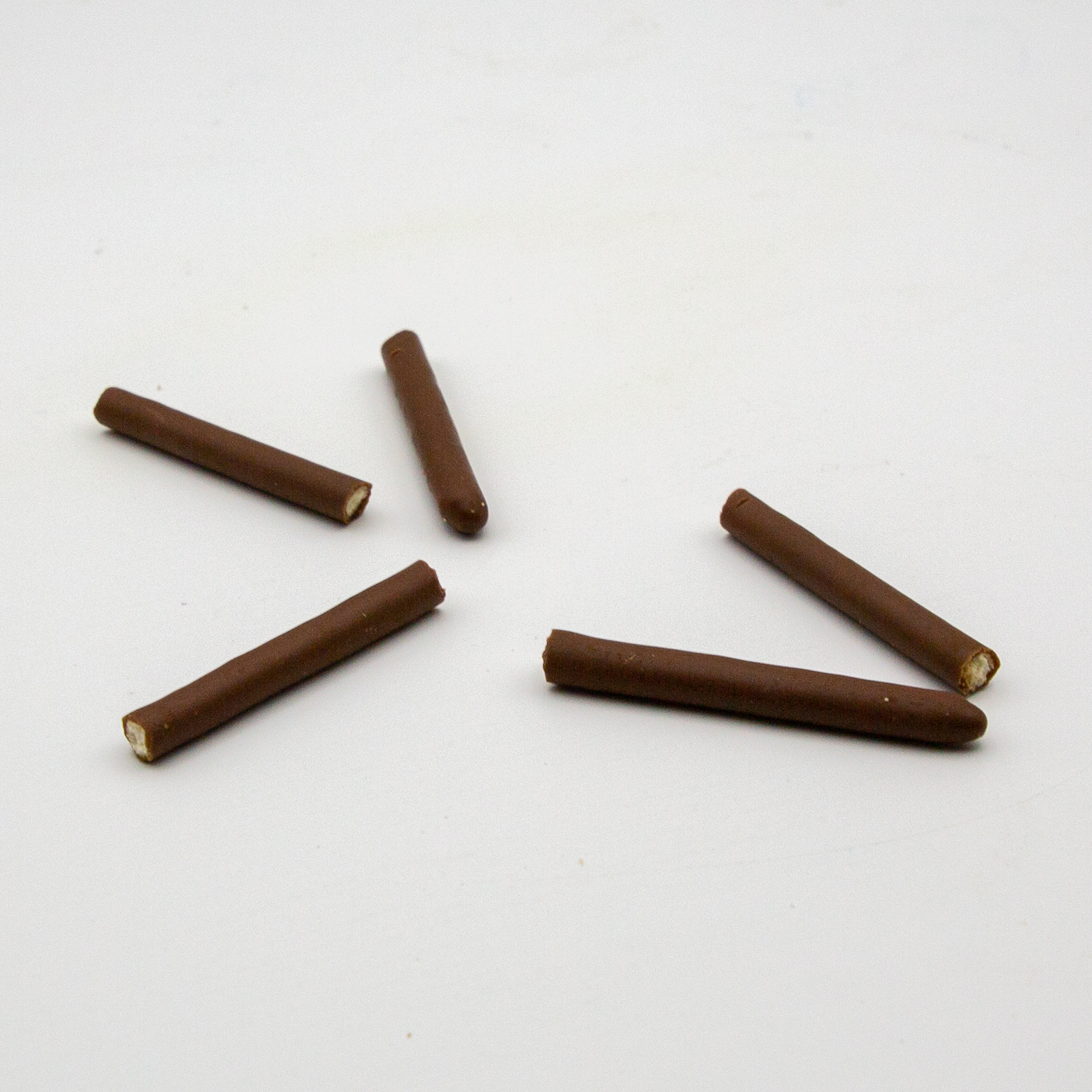 Composition of the spider
Form a scoop of ice cream with an ice cream scoop and place it on the precooled plate.
Then put four of each of the broken micado sticks into the ball on two opposite sides. These are the legs.
Put your eyes on the ball at the front.
Put everything back in the freezer or serve the dessert immediately.
If the ice cream has been in the freezer overnight, then let it thaw in the refrigerator about 15 minutes before eating.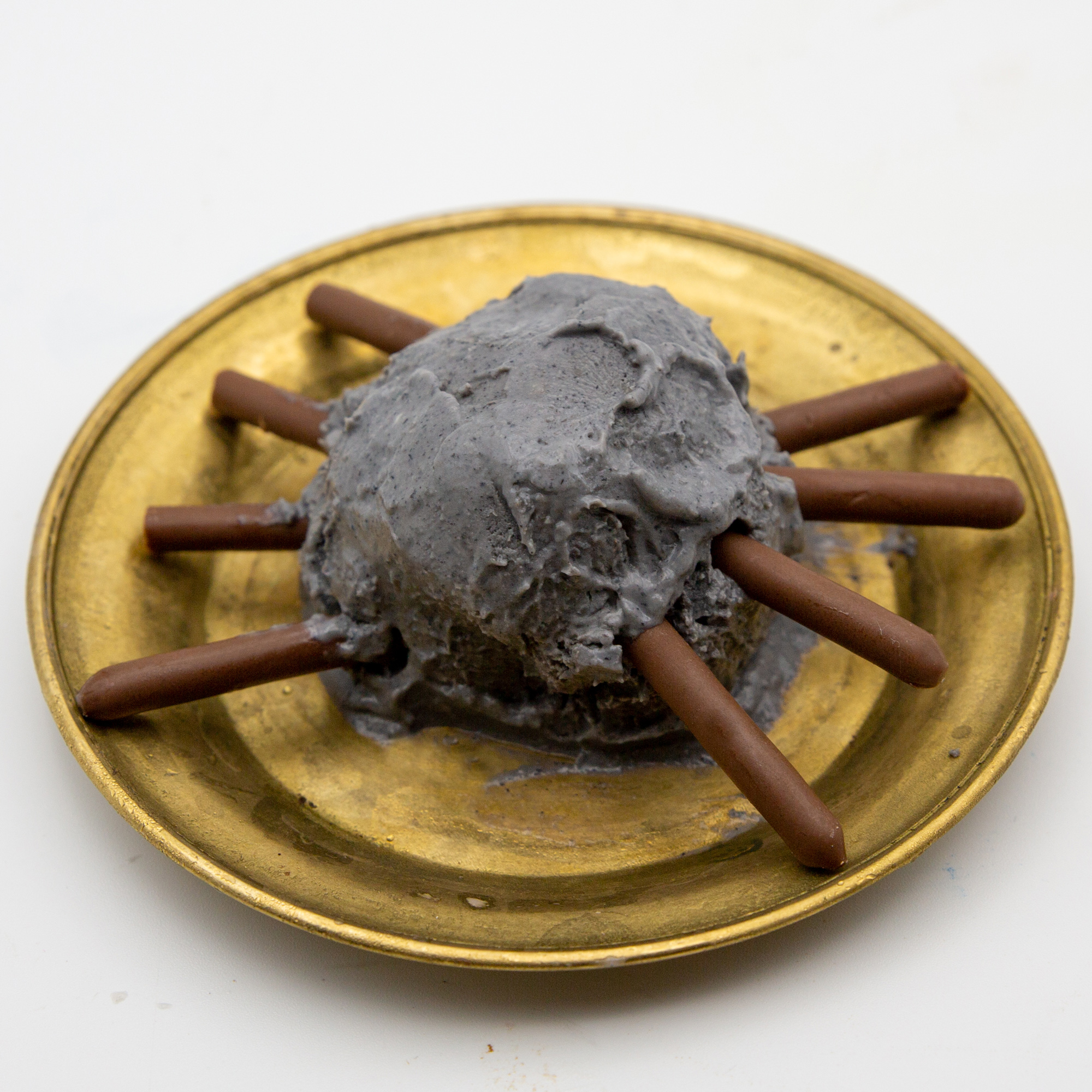 Other Halloween desserts I've tried so far include. creepy eyeballs or Vanilla ice cream vampire teeth.
The dark chocolate you can use very well for the recipes Stracciatella ice cream, Ice cream confection with coconut yogurt or Nougat ice cream use. The white chocolate I use for example as a coating for Blueberry ice cream chocolates.
---