Pine nut ice cream: creamy and crunchy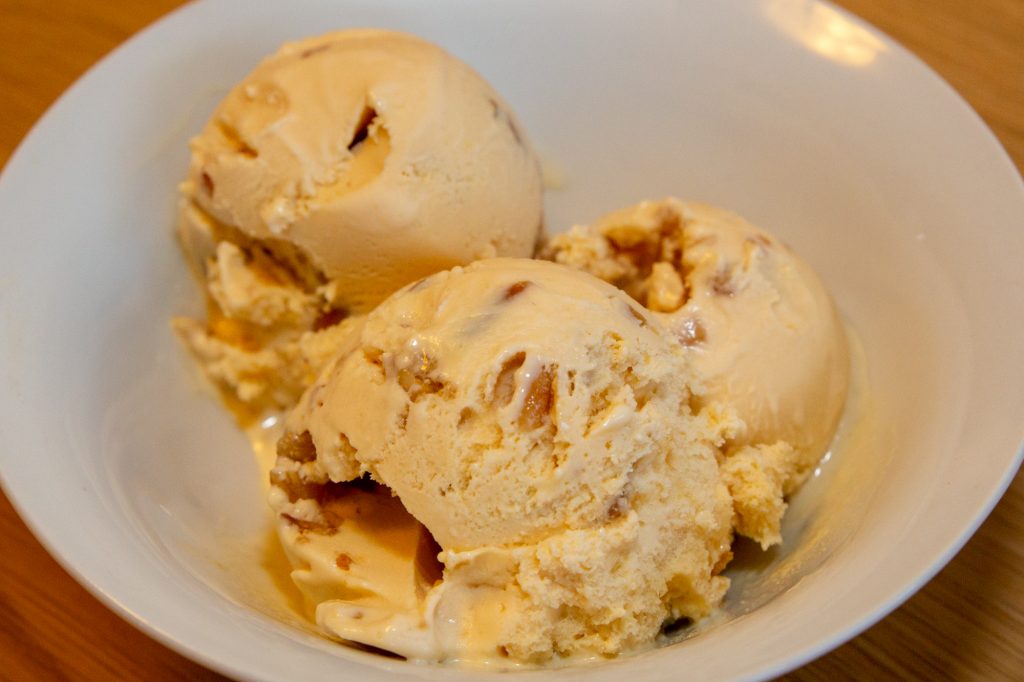 The pine nut ice cream is a very creamy ice cream with acacia honey. Milk ice cream with caramelised nuts is always a good idea. These provide the additional crunch effect.
Pine nuts are not exactly cheap, but it is worth trying this recipe. All the people who have tested it so far have been completely thrilled.
ingredients Pine nut ice cream
4 portions
400 g milk
160 g cream
2 strips orange peel (untreated)
3 coffee beans
1 pinch of salt
4 egg yolks
75 g cane sugar* or normal sugar
60 g honey (eg. Acacia honey*)
160 g Pine nuts*
Preparation Pine nut ice cream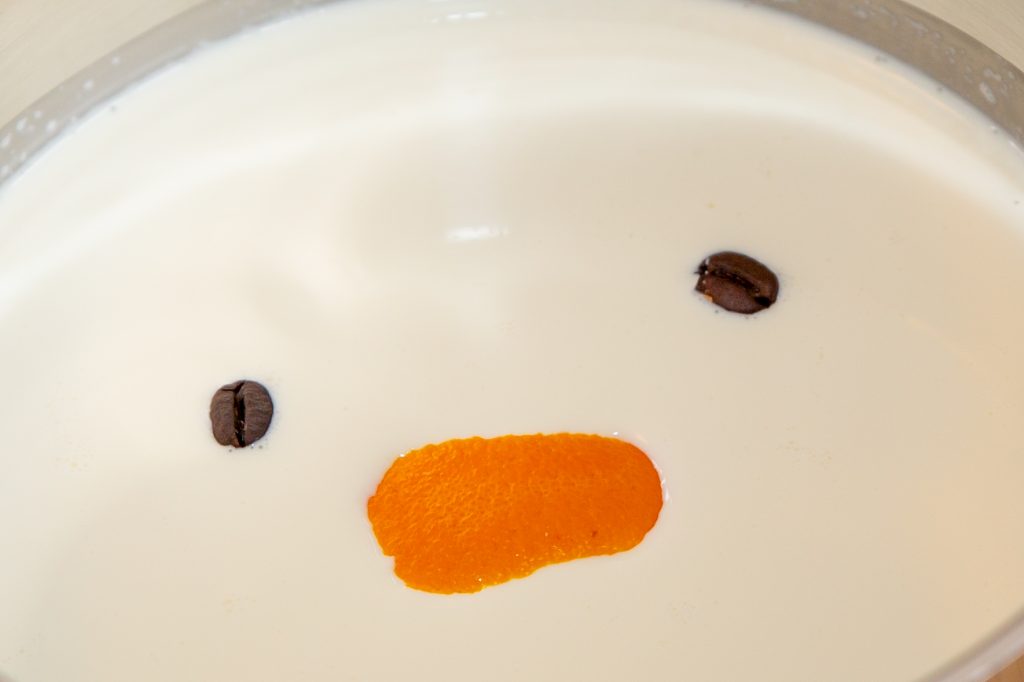 Put milk, cream, orange peel, coffee beans, salt, egg yolk and white sugar in a pot and mix
Heat for 10 minutes at approx. 75-80°C while stirring. It is best to use a thermometer.
Let the ice cream mass cool down to approx. 40°C and stir in the honey.
Lightly toast the pine nuts in a pan without fat. As soon as the pine nuts crackle slightly in the pan and it starts to smell like nuts, you should stir well and turn down the heat. When the nuts show a light browning they are ready.
Finely puree the ice cream mixture with two thirds of the roasted pine nuts in a mixer and leave to cool further in the refrigerator.
Roughly chop the rest of the pine nuts and add them to the pan with a little sugar. Over medium heat, stirring constantly, melt the sugar. Let the pine nut brittle cool on a plate. A detailed Instructions for caramelizing nuts can be found in this post.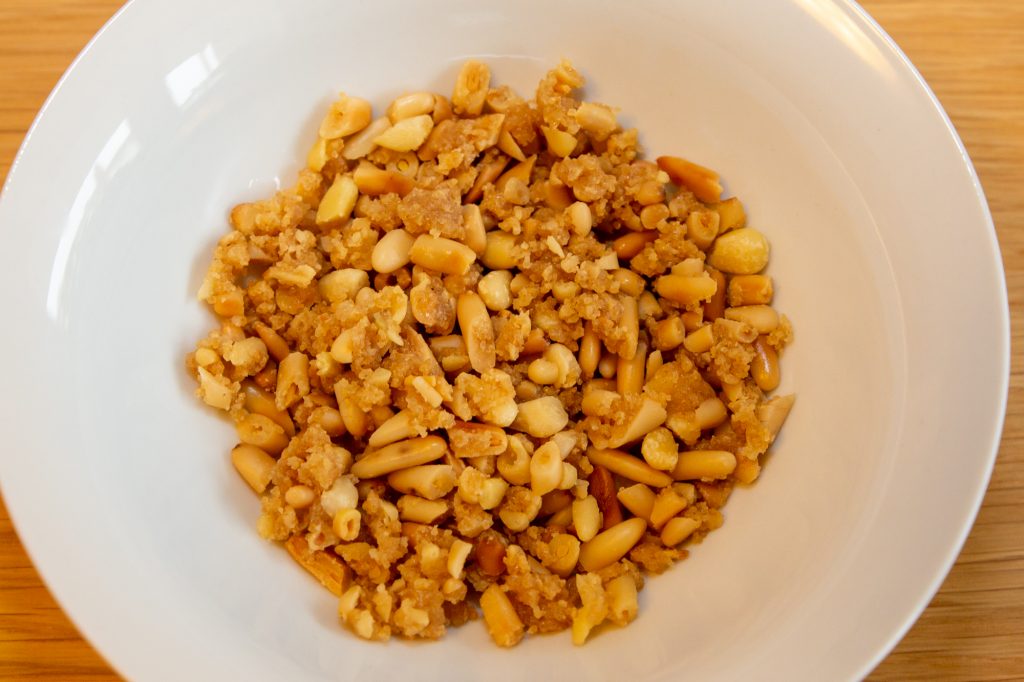 When the ice mass is cold enough, in a ice cream machine solidify. Add the caramelized pine nuts shortly before the end.
If you want to use the Ice mass in Freezer freeze leaves, every 30 minutes (for about 4 h) must be well smashed with a hand mixer the resulting ice crystals. The pine nuts are added only after the last mixing.
Tips
The Honey is added only after the ice cream mass has cooled, otherwise the valuable ingredients will be destroyed. For this recipe it is best to use a light honey, such as. Acacia honey*.
Pine nuts* belong to the most expensive nuts. This is because it is a lengthy and labor-intensive process until you have enough cores together. This also requires a lot of manual labor.
have pine nuts all year round season. The best are from Tuscany.
Other Ice cream recipes with egg are for example Rum raisin ice cream (Malaga ice cream), Milk cream ice cream or Tiramisu parfait.
Milk ice cream varieties with Nuts or seeds are for example Cashew ice cream with vanilla, Bee sting ice cream with caramelized almonds and classic or vegan walnut ice cream.
---