Honey-sesame ice cream without egg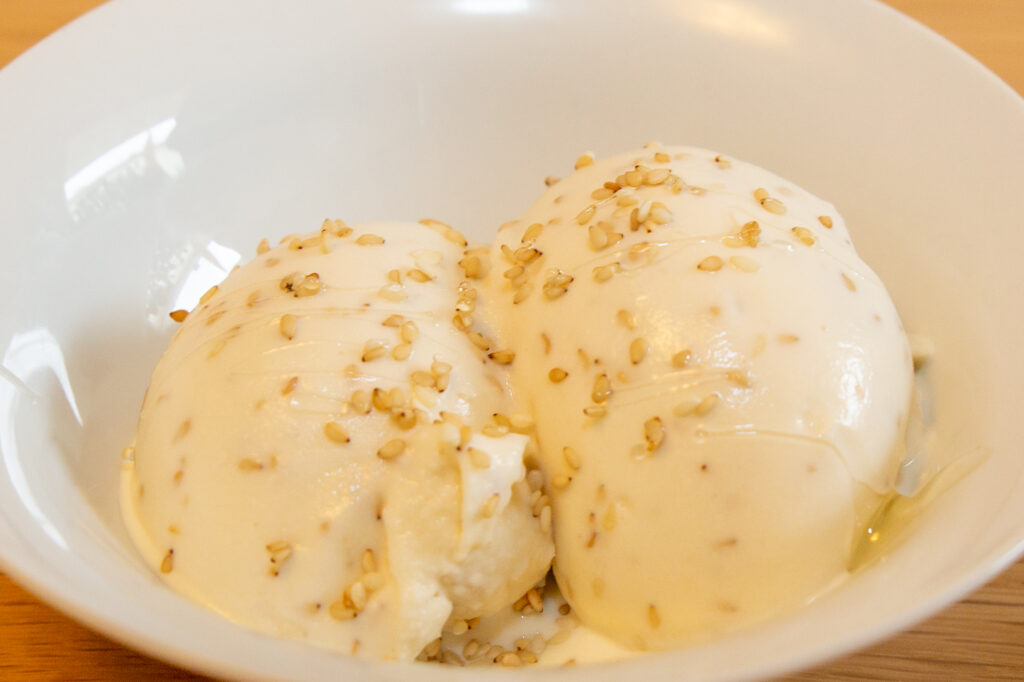 Honey sesame ice cream is one of my Favorite recipes. I've never seen it in an ice cream shop and it's worth it just for this recipe, Ice cream to make yourself. I'm curious to see how you like it.
The recipe is for an ice cream that through its harmonious taste components... Milk, honey and sesame, is a real feel-good dessert. After enjoying it, you can just be in a good mood. And I always like to make it, both in summer and winter.
It is possible this Making ice cream in the freezerbut the consistency is much better with an ice cream maker. If you are still wavering, whether you should buy an ice cream machine or notcheck out my article on it.
ingredients Honey sesame ice cream
Preparation honey sesame ice cream
In a pan, toast sesame seeds in butter while stirring. Do not let it get too dark. Put the finished sesame seeds in a bowl and let cool.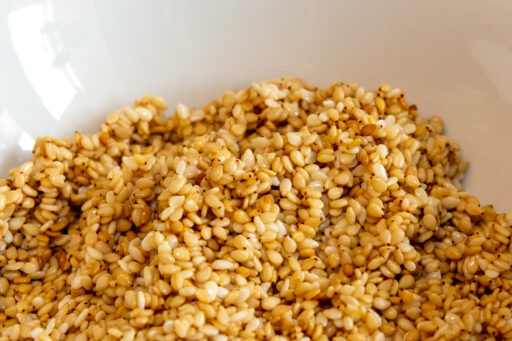 In a saucepan, heat the milk, cream and salt while stirring until just before boiling. This changes the structure of the ice cream mass.
Turn off the stove (e.g. gas or induction) or remove the pot from the stove. Add the ice cream base or individual components while stirring. Stir until everything has dissolved and no lumps are visible.
Cool down to 40°C (s. Tips) and add the honey. Stir in well with a whisk until the honey is completely dissolved.
Leave to infuse in the refrigerator. Either overnight or until the ice cream mixture has cooled completely.
Blend and froth with a hand blender or milk frother before freezing.
The ice cream machine prepare and pre-cool for a few minutes, depending on the model. Switch on the mixer and add the ice cream mixture (duration approx. 30 minutes). Just before the end, while the ice cream machine continues to run, add the sesame seeds.
Alternatively in the freezer Allow to freeze. To do this, mix well with a hand mixer every 30 minutes (total time about 4 hours). One Step by step guide and tips and tricks can be found in my post on making ice cream in the freezer. After the final mixing, stir in the sesame seeds.
If the ice cream has been in the freezer for a longer period of time, it will become harder and should be left to thaw in the refrigerator for about 20-30 minutes before eating, depending on the quantity.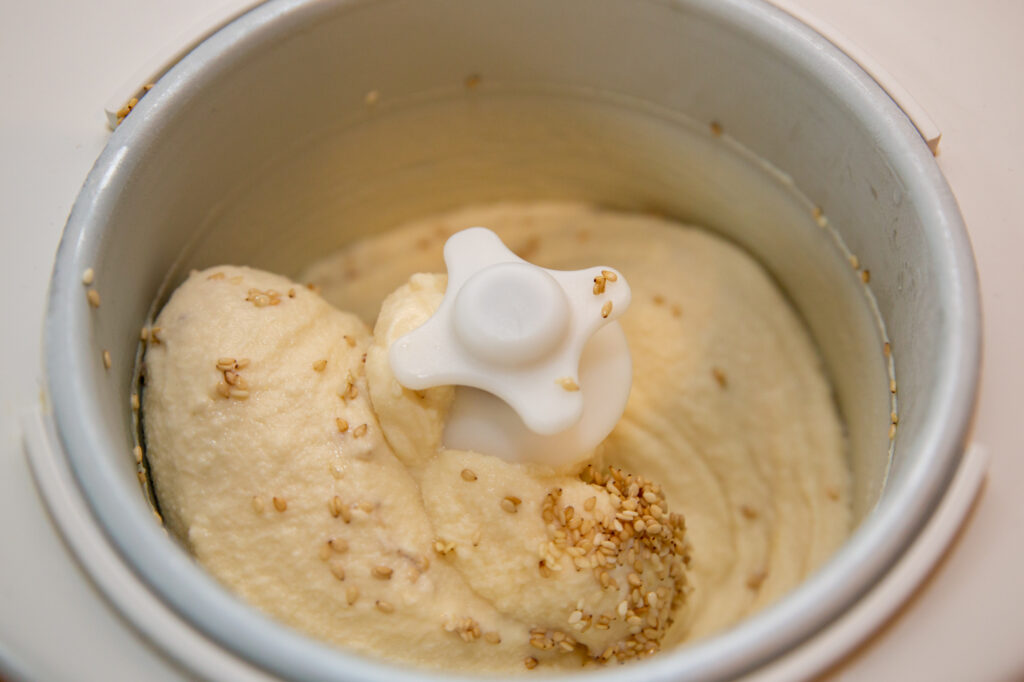 Last updated on December 7, 2023 at 19:17 . Please note that the prices displayed here may have changed in the meantime. All information without guarantee.
Tips and things to know
At Sesame you can Peeled or unpeeled take. The unpeeled is lighter and lacks the outer shell. The unpeeled has more bite and even more nutrients. I used to use peeled. But now I only buy unpeeled. The ice cream is finer with hulled sesame.
Honey should as far as possible not heated above 40°C otherwise valuable ingredients will be damaged. Therefore, we add the honey only at the end.
You can use for this ice cream the various kinds of honey use. Personally I like the mild, floral acacia honey* is best in this combination. You have to test this out for yourself.
To serve, you can simply sprinkle the ice cream with a few sesame seeds and drizzle honey over the top.
---
If you liked this recipe, why not also try my recipe for classic walnut ice cream, my creamy nougat ice cream and delicious Malaga ice cream with rum or also non-alcoholic recommend
More Recipes with honey are my creamy pine ice cream, a incredibly delicious bee sting ice cream or also a Flash recipe for frozen yogurt with Greek yogurt.