Mulled wine ice cream: refined but easy to make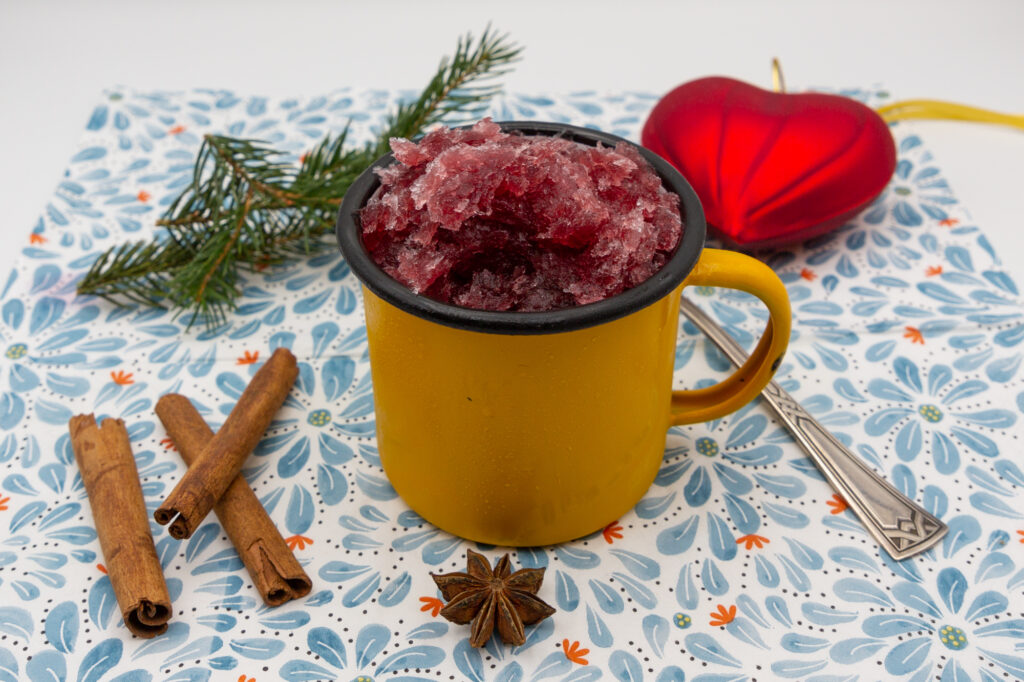 Mulled wine ice cream sounds unusual at first. But at Christmas time you can enjoy mulled wine not only hot or as a sweet - also Cold as ice it's a great dessert. Then the contrast is the other way round: sitting in the warmth and enjoying a cold mulled wine ice cream. A very nice idea as a conclusion for a Christmas or New Year's Eve menu.
The preparation method is really quite simple and is called Granita. The ice mass is placed in the Freezer and stirred at the end with a fork. The intention is to create larger ice crystals, therefore use a fork and not a whisk or hand mixer.
If you use purchased mulled wine, it really is one of the simplest desserts ever. You only have to bring time for the freezing process of about 3 hours. In the preparation it takes with bought mulled wine only 10 minutes and with self made approx. 30 minutes.
A little warning beforehand: the ice cream tastes very high percentage. If you do not like strong alcohol, you should rather not try this ice cream.
Unfortunately it is not possible to make the same recipe simply with children's mulled wine, because the alcohol is responsible for the simple production. Unless you use a lot more sugar. But I haven't tested that yet.
Ingredients mulled wine ice cream
4 portions
With purchased mulled wine
500 ml finished mulled wine
30-50 g brown sugar
With homemade mulled wine
500 ml red wine (see Tips)
100 ml orange juice
1 Msp orange peel rub
80 ml black currant juice
125 g brown sugar
3 tablespoons of rum
1 stick of cinnamon
3 cloves
1 star anise
Preparation
With purchased mulled wine
Warm the mulled wine with the brown sugar slightly, but do not boil it. Stir until the sugar is dissolved.
Best only start with 30 g sugar and depending on the sweetness of the mulled wine purchased, add more sugar if necessary. When warm, the finished ice cream mass should taste a little too sweet, as cold dishes are always perceived as less sweet. This is generally a good approach if you want to know whether an ice cream mass contains enough sugar.
With homemade mulled wine
Warm the wine with the juices, orange peel, cinnamon, cloves and star aniseed while stirring, but do not let it boil. Let it simmer for about 10 minutes with a little heat.
Add sugar and rum. Heat while stirring until the sugar is completely dissolved.
Let the ice cream mass cool down.
Before the freezer step, strain the spices with a sieve.
Further procedure with both variants
Pour the cooled ice cream mixture into a container. Preferably a flat bowl with a large base.
Place the container in a freezer and after about 3 hours stir the ice cream with a fork. You can also leave the ice cream overnight or until you want to serve it.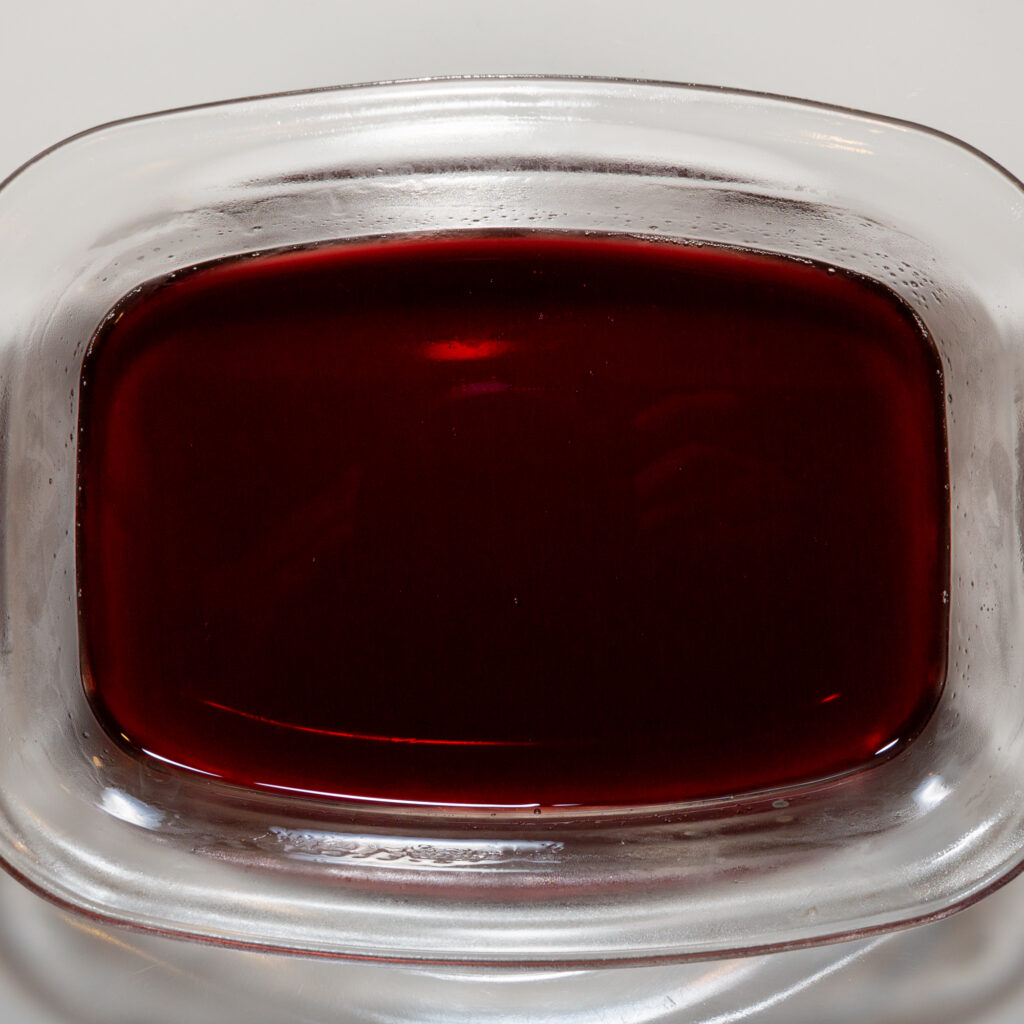 The Bowls or glassesin which the mulled wine ice cream is served, should previously well chilled as the ice melts very quickly.
Tips for making mulled wine ice cream
In the meantime there is already very good finished mulled wine in bottles to buy. Who attaches importance to it, can also find offers in Organic quality (e.g. this here).
If you make the mulled wine yourself, you can use the following Red Wines on: Dornfelder, Zweigelt, Merlot or Pinot Noir.
The more alcohol which contains mulled wine, the longer the freezing process takes place and the finer the ice crystals become. So don't overdo it with the rum, otherwise you will wait forever until the ice mass freezes.
Should you have a larger set If you want to make mulled wine ice cream, the preparation takes a little longer. Unless you use a Formwhich is a very large floor area so that the freezing process is faster. You can use a casserole dish, for example.