Franchise Mia Gelateria - Individual ice cream and cross-entry
On the website of the Messe Stuttgart for the GELATISSIMO 2020 I have for the first time franchise concept Mia Gelateria got to know. Unfortunately, the company was not to be found at the GELATISSIMO, otherwise I would of course have liked to test the ice cream myself.
The franchise concept of Mia Gelateria
In 2014, Roman Schaller founded a Ice cream parlour chain with self-service. This is so far unique in Germany. There are now branches in Austria, Germany, Switzerland and France.
So if you're flirting with opening an ice cream parlor, this franchise might be for you. Also career changer are welcome. The concept is well thought out and needs only few basic knowledge. The liquid ice cream mass is delivered ready to use and only needs to be filled into the ice cream machines.
So if you now have the desire to open your own ice cream parlor, take a look at the Information about the franchise company an. Here you can also quickly see in which cities partners are preferably sought.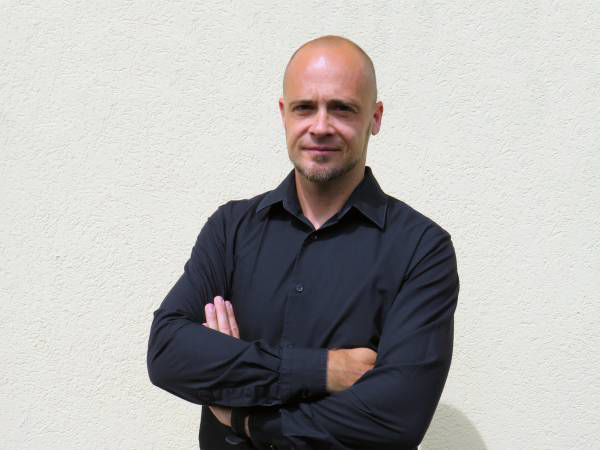 Information about the ice cream offered
According to Roman Schaller, the ice cream base is made in Austria according to original Italian recipe. Find it Alpine milk and only natural and high quality ingredients use.
Accordingly, there are no artificial products here, as they are used in many other ice cream parlors. About this I have already written in my article "9 tips on how to recognize a good ice cream parlor". written.
The highlight of the Mia Gelateria concept is that every guest can put together his or her own ice cream. Just like a Buffet there are the different Ice cream varieties and toppings to choose from. The combination possibilities are therefore almost unlimited.
The Variety selection ranges from the classics like chocolate, strawberry, vanilla to more unusual varieties like gingerbread, mint, licorice and mojito.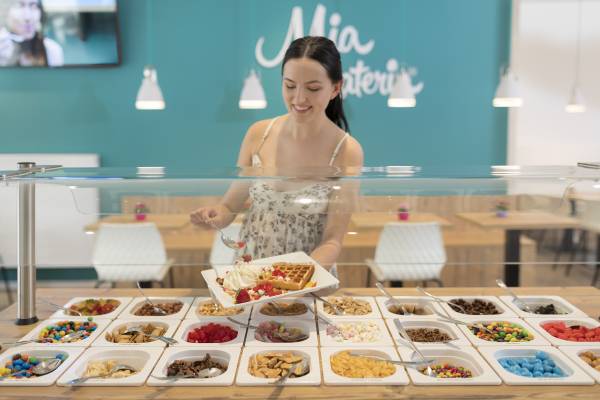 Procedure for the customer and pricing
Unfortunately, there is no branch in Munich yet, so I can only tell you what I have read. The customer serves himself at a counter. First he can choose from the daily changing ice cream varietieschoose the ones that he likes. In addition, there are still the most diverse Sauces and toppingsto put together his own creation. At the Cash desk the cup is then weighed and the Price on the sole basis of the Total weight calculated.
---
According to the website, an ice cream parlor will soon open in Munich. When the time comes, we will of course tell you about it.