Make lemon mascarpone ice cream yourself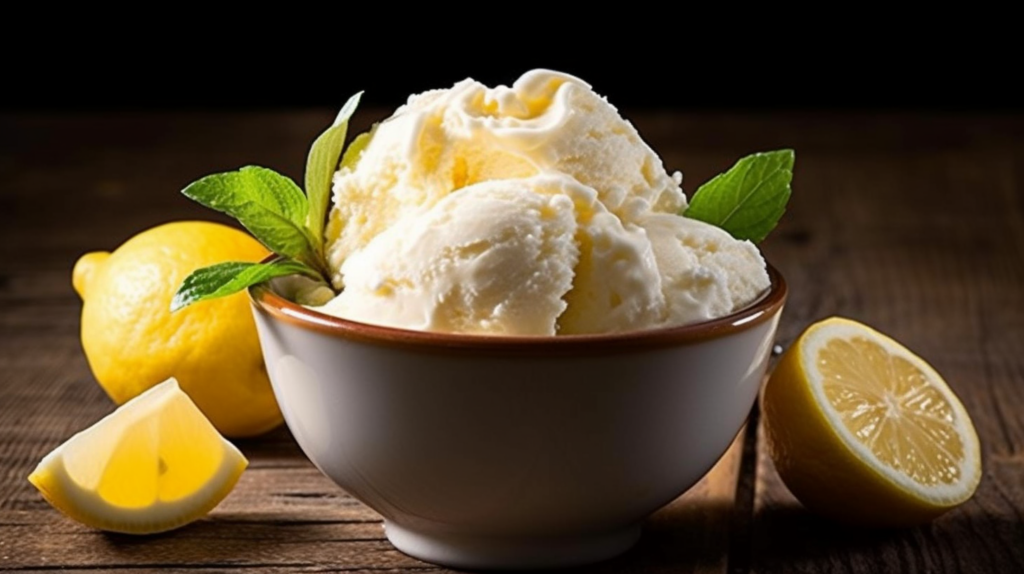 Lemon mascarpone ice cream is almost a Ice cream classicwhich must not be missing in your repertoire. Here I show you my recipe.
In my opinion, the summer is just taking a little break anyway. Therefore, try this refreshing ice cream at home. Even if the sun is not shining times, the taste certainly brings the Memory of hot summer days back.
In the last section I have given you a few Variations described. If you want to vary your lemon mascarpone ice cream a bit, check out my suggestions with lavender, basil and rosemary, for example (see. Tips).
Content
ingredients Lemon mascarpone ice cream
For 4 servings (approx. 500 g ice cream)
Preparation time: 10 minutes
Maturing time/cooling time: 1 hour or overnight
Freezing time: 30 minutes (ice cream machine), about 4 hours (freezer method).
Zuletzt aktualisiert am 30. September 2023 um 7:51 . Wir weisen darauf hin, dass sich hier angezeigte Preise inzwischen geändert haben können. Alle Angaben ohne Gewähr.
Preparation
Weigh sugar, dextrose, glucose, skim milk powder, locust bean gum and guar gum and add a pinch of salt. The small quantities under 1 g should be weighed with a fine balance (

e.g. Josh's digital scale MR5 | Feinwaage the in 0

from € 8.99 )* should be weighed out. If any of the ingredients are lumpy, pass the powder through a sieve. Mix the ingredients well.
Next, place the milk, mascarpone and cream together in a saucepan. Heat the mixture over medium heat while stirring.
Add the dry ingredients to the milk and cream mixture, stirring constantly.
Continue stirring the ice cream mixture for a few minutes until just before boiling. Then turn off the heat and remove the pot from the stove.
Let the ice cream mixture cool in the refrigerator and ripen overnight if necessary.
The lemon juice is stirred in just before the freezing process. The ice cream mass must be cool for this, otherwise the milk protein may flocculate.
Freezing process and completion
Before freezing, it is best to mix the ice cream mixture again with a hand blender (e.g. Braun hand blender MQ 5200WH from € 40.88 )* or stand mixer.
Now you can use the ice cream machine prepare. In the ice cream maker, the freezing process takes about 30 minutes.
Who Glycerin If you want to use the ice cream, you should add it to the ice cream mixture when the ice cream is already quite firm, but not yet completely ready.
Alternatively, you can also make the ice cream without ice cream maker in the freezer perform (total time about 4 hours).
Since the ice cream contains a lot of fat due to the mascarpone, it can quickly become hard in the freezer. Then it is best to let the ice cream thaw a little in the refrigerator for about 20 minutes before eating. Or you use in the preparation Glycerin.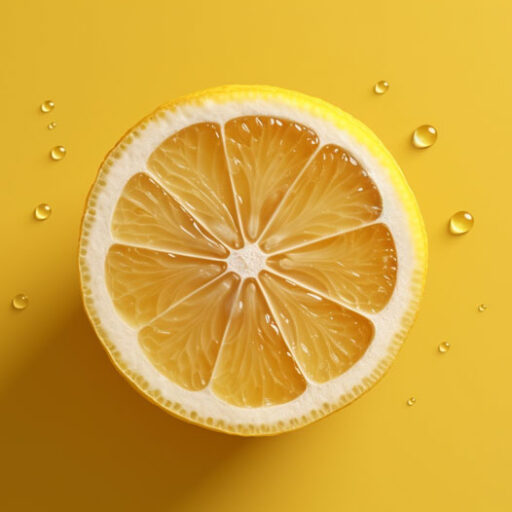 Tips and variations on lemon mascarpone ice cream
A nice variation it can be, Different varieties of lemons to taste. The differences in combination with a milk ice cream mass are not as pronounced as it is with the Lemon sorbet the case. But it still gives the ice cream a slightly different flavor. In a well-stocked fruit store or on the Internet you will certainly find. Try, for example, the from Italy originating Amalfi lemon off.
Also through the use of Herbs you can give the ice cream a special touch. How much you use and how long you let the herbs steep depends on your taste. It is suitable Basil, rosemary or lavender. For example, add 1 tablespoon fresh basil leaves, 1 stalk rosemary or 1 tablespoon dried lavender flowers (

e.g. lavender flowers dried BIO 500 g I Lavender 100 % natural

from € 17.95

(€ 35.90 / kg)

)* to the ice cream mixture during the ripening process. Remember to strain the herbs before blending and freezing.
As Toppings are suitable for example Amaretti cookies (

e.g. Gadeschi Amaretti 1kg

from € 11.99

(€ 11.99 / kg)

)* or Butter cookies. It is best to crumble them by hand beforehand or to work them in a bag with a rolling pin and sprinkle them over the finished ice cream.
The mascarpone makes the ice cream rather solid in the freezer. If you don't want to use glycerin, you can also add a Shot alcohol add to the ice cream. Alcohol that goes well with lemon mascarpone ice cream is Limoncello (

e.g. Villa Massa Limoncello Liqueurs (1 x 0.7 l

from € 16.90

(€ 24.14 / l)

)*  .
Zuletzt aktualisiert am 30. September 2023 um 7:52 . Wir weisen darauf hin, dass sich hier angezeigte Preise inzwischen geändert haben können. Alle Angaben ohne Gewähr.
---
If you Refreshing ice cream varieties then check out my recipe for Lemon sorbet, Radler sorbet or Chocolate Mint Ice Cream an.
If you still want to process mascarpone, I can give you my Tiramisu ice cream recipes, Hazelnut ice cream or Malaga ice cream recommend.