Radler sorbet: recipe for beer lovers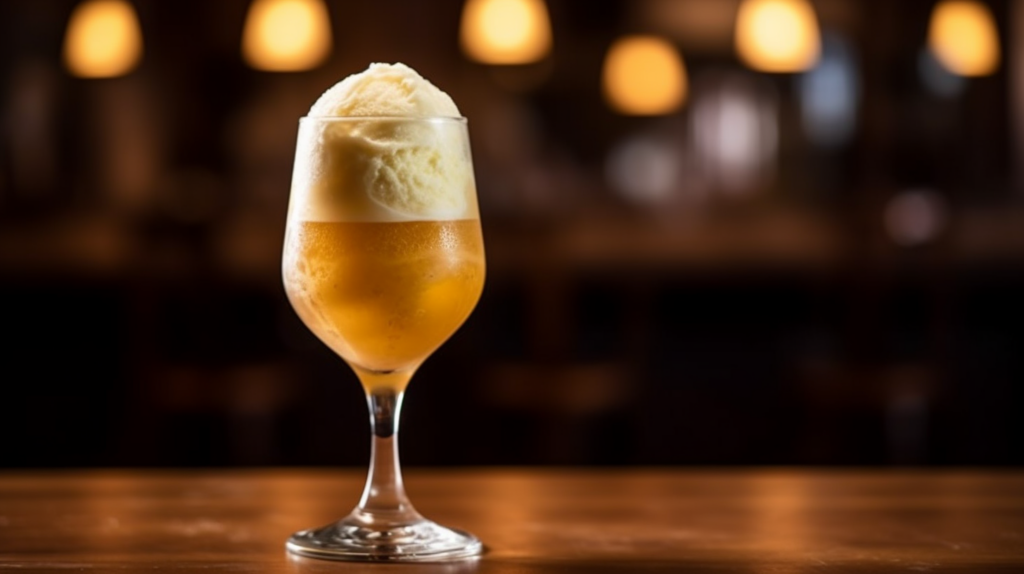 An Radler sorbet or Alsterwasser sorbet has always appealed to me. You too? Finally I have found the time to test different recipes and would like to share with you my favorite recipe share
This Refreshing ice cream is the perfect blend of Beer and lemon. Whether you're a beer lover or not, give it a try! I think here will quickly divide the spirits. Either you love it or hate it 😉 It is in any case a slightly tart and refreshing experience.
Plus, it's amazingly easy and a wonderful way to entertain guests at summer garden parties to surprise.
Radler as it is called in southern Germany and Austria, is called in Switzerland Panaché (or Panash) and in northern Germany Alsterwasser. The origin of the name "Alsterwasser" is in the Hamburg area and is named after the river Alster. It traditionally consists of Pilsner and lemonade and usually has a somewhat more bitter taste Than a southern cyclist. More about the History of the cyclist you can find here.
The sorbet recipe can be made with classic shandy as well as Alsterwasser. However, you may need to adjust the amount of sugar and / or lemon (see this Tips).
Content
ingredients Radler Sorbet/Alsterwasser Sorbet
For 4 servings (approx. 500 g ice cream)
Preparation time: 5 minutes
Maturation time: 0.5 - 1 hour
Freezing time: 30 minutes (ice cream machine), about 4 hours (freezer method).
Preparation
First, place the liquid ingredients together in a large enough bowl.
Weigh all dry ingredients and mix well. Small quantities should be weighed with a fine scale (

e.g. Josh's digital scale MR5 | Feinwaage the in 0

from € 8.99 )* must be weighed out. In case of lumps, especially with glucose or inulin, pass the ingredients through a sieve beforehand.
While stirring, whisk the dry ingredients into the liquid until everything is dissolved.
The finished ice cream mass must mature in the refrigerator for half an hour to 1 hour, so that the binding of locust bean gum and guar gum can develop.
Freezing process
Before the freezing process, the sorbet mixture should once again be Hand blender (e.g. Braun hand blender MQ 5200WH from € 40.88 )* or Stand mixer (e.g. Russell Hobbs Stand Mixer 2 from € 59.42 )* can be added.
Now you can use the ice cream machine prepare and pre-cool depending on the model. In the ice cream maker, the freezing process takes about 30 minutes.
Zuletzt aktualisiert am 30. September 2023 um 7:55 . Wir weisen darauf hin, dass sich hier angezeigte Preise inzwischen geändert haben können. Alle Angaben ohne Gewähr.
Alternatively, you can also make the ice cream in the Freezer (total time approx. 4 hours). The sorbet will not be as fine when made this way as it would be in an ice cream maker. Instead of using a hand mixer, you can also use the recipe for a Granita use and the ice every half hour only with a Fork stir coarsely. This creates coarser ice crystals similar to a slush ice.
If the ice cream becomes hard because, for example, your freezer is particularly cold, then simply allow the ice cream to thaw slightly in the refrigerator for about 20 minutes before eating.
Tips shandy sorbet
There are now very many different Radler or Alsterwasser on the market. These differ in the Taste and composition. I have here a classic Radler (Lammsbräu Radler) used with a mixture half/half approx. 4 g sugar per 100 g Beer contains. Depending on how sweet you like your sorbet, you can add the Adjust amount of sugar. Some radlers have less sugar, in which case you can add about 1 tsp of additional sugar to make up for the ice balance. Should you like it too sweet be, then reduce the amount of sugar. However, this could lead to a slightly harder ice. About the Lemon quantity can also be used to control how sweet the sorbet tastes.
You can non-alcoholic shandy use, but the Alcohol in the radler leads to more freeze inhibition and thus to a finer structure of the sorbet.
While the traditional shandy mixture of light beer and lemonade exists, there are a variety of Variations, which go beyond the standard version. Dark shandy for example, is a delicious alternative for those who appreciate the malty notes of dark beer. If you try a sorbet with dark beer, feel free to report your experience in the comments section! For those who like it a little more exotic, there are Fruit Radler with a variety of fruit juices, such as grapefruit, orange or cherry, mixed with beer. However, you may have to modify the recipe significantly to get the right mix of sweetness and acidity.
The Radler sorbet is particularly good with a bachelor party, a barbecue or garden party. Serve the sorbet in small beer glasses (

e.g. Sahm Beer Glasses Set 6 STK

from € 29.99

(€ 5.00 / piece)

)* as a special eye-catcher. If you pour some shandy into the glasses beforehand, it looks even funnier. Make sure that both the radler and the glasses are previously very well cooled be. It is best to set both briefly in the freezer. Keep in mind, however, that closed bottles can burst if you leave them in the freezer too long.
Radler sorbet: recipe for beer lovers)']);" title="Jetzt kaufen bei Amazon">Sahm Beer Glasses Set 6 STK - 420ml Beer Sensory Cup - Beer Glasses Dishwasher Safe - Ideal Gourmet Beer Gift & Craft Beer Glasses*.
Radler sorbet: recipe for beer lovers)']);" title="Buy Now from Amazon">
Zuletzt aktualisiert am 30. September 2023 um 7:56 . Wir weisen darauf hin, dass sich hier angezeigte Preise inzwischen geändert haben können. Alle Angaben ohne Gewähr.
---
Another alcoholic beverage that I have also been to ice, mulled wine is. In winter, it is an interesting change from the hot drink and also nice to include in a menu as an intermediate course or dessert.
Other Sorbet recipes like Raspberry sorbet, Mango sorbet or Apple sorbet can also be found on this page.