Singles Day: 6 gift ideas
It will soon be that time again and the Singles Day (Guanggun Jie) is just around the corner. In Germany, the day is not quite as well known as in Chinabut even here with us, the Day for single people popularity.
On November 11 singles are to be celebrated. In Germany, the date is better known as the start of Mardi Gras. However, due to the four ones in this date, it is known as Singles Day in other countries. The 1 is meant to represent the single person.
Companies are increasingly recognizing this day as Online shopping day used. So it may well be worth buying one or two products on this day and you may find a real bargain. Bargain.
But whether it's a special offer or not, you can also simply use the day to Do something good for yourself and to treat yourself to something.
For this reason, I have put together a small list for you Suggestions for ice cream can give. Let the variety surprise you.
(*) Affiliate links are used in this post. I may receive a commission at no additional cost to you. If you purchase a product through this link, I thank you for your support.
Content
Ice machines for single households
Whether alone or as a couple, no one should miss out on homemade ice cream. In my Articles on ice cream makers for small households I have already introduced you to the best ice cream makers with a compressor.
Zuletzt aktualisiert am 7. December 2023 um 19:13 . Wir weisen darauf hin, dass sich hier angezeigte Preise inzwischen geändert haben können. Alle Angaben ohne Gewähr.
If you don't want to spend that much money at first and only want to make small quantities of ice cream, I can recommend the WMF Kitchen Minis 3in1 ice cream maker from € 64.99 *  recommend. I have this cute appliance alongside other ice cream makers without a compressor presented in this article. She took 3rd place there.
Last updated on December 7, 2023 at 19:17 . Please note that the prices displayed here may have changed in the meantime. All information without guarantee.
Wallpaper with ice cream for at home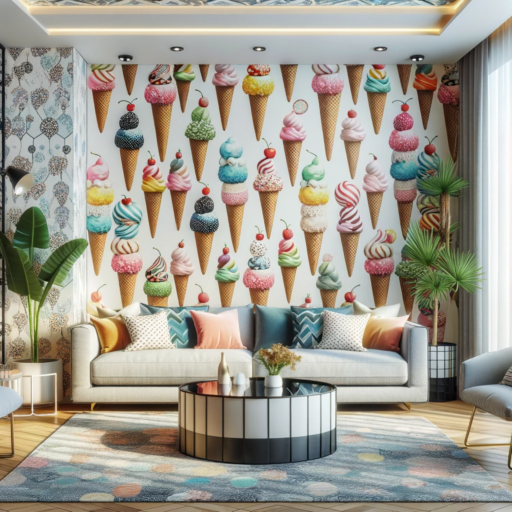 Decorating a wall with a hip wallpaper is child's play these days. Why not choose one with an ice cream pattern? It puts you in a good mood and reminds you of summer. I particularly like these two products:
Freeze-dried ice cream
Freeze-dried fruit has become an integral part of the muesli mixer product range. But the fact that you can freeze-dry ice cream was also new to me. The consistency is of course different, but it is definitely an exciting product. I have selected three of them for you:
High-quality ice cream cups
If you want to enjoy your ice cream in style from high-quality ice cream bowls in the future, treat yourself to a beautiful set. Beautifully designed and with great patterns, they leave nothing to be desired.
Zuletzt aktualisiert am 7. December 2023 um 16:50 . Wir weisen darauf hin, dass sich hier angezeigte Preise inzwischen geändert haben können. Alle Angaben ohne Gewähr.
Or something more luxurious made from recycled glass and metal with floral elements. So you can eat ice cream in style: Six glass ice cream cups including spoons* from BronzHomeAccessories
Neon sign with funny ice cream slogan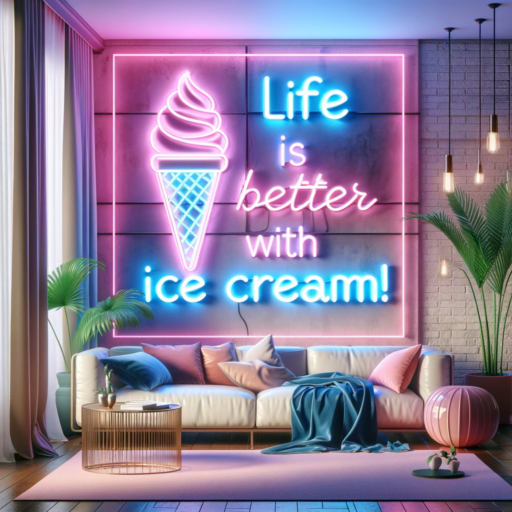 You can easily brighten up your home with a personalized neon sign. What better way to show off your passion for ice cream? I've picked out the following two products that are sure to look great in your home and create a summer feeling even in winter:
Raunchy T-shirt for Singles Day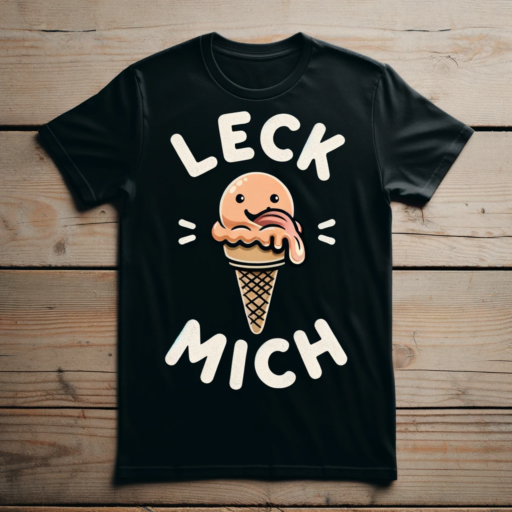 A T-shirt or hoodie with this slogan could be a bit suggestive, but perhaps just right for Singles Day. Maybe you won't be alone for much longer 😉.
---
I hope there was something for you among the gift ideas. Feel free to write in the comments what you bought yourself for Singles Day or afterwards.